Craig Merrick didn't have a background in music when he opened Astro Audio Video and Lighting in 1974. He was, however, driven by a lifelong entrepreneurial spirit and a thirst for knowledge.
Craig Merrick didn't have a background in music when he opened Astro Audio Video and Lighting in 1974. He was, however, driven by a lifelong entrepreneurial spirit and a thirst for knowledge that has helped establish the store as a cornerstone of the pro audio and DJ markets in southern California for more than four decades.
"I have held a job since I was very young," said Merrick, who started selling flower seeds door to door at the age of five. "I always got a kick from getting paid for providing something someone wanted and figuring out what that was. I was passionate about being an entrepreneur from an early age and was able to incorporate that into working with creative people in the music and entertainment business."
Merrick had moved back in with his parents after a serious motorcycle accident and, with the encouragement of his father, he purchased a TV and stereo rental company. Armed with $1,000 and a van, he ran the business out of his parents' house for the first six to eight months, running ads in the yellow pages to gain the attention of customers.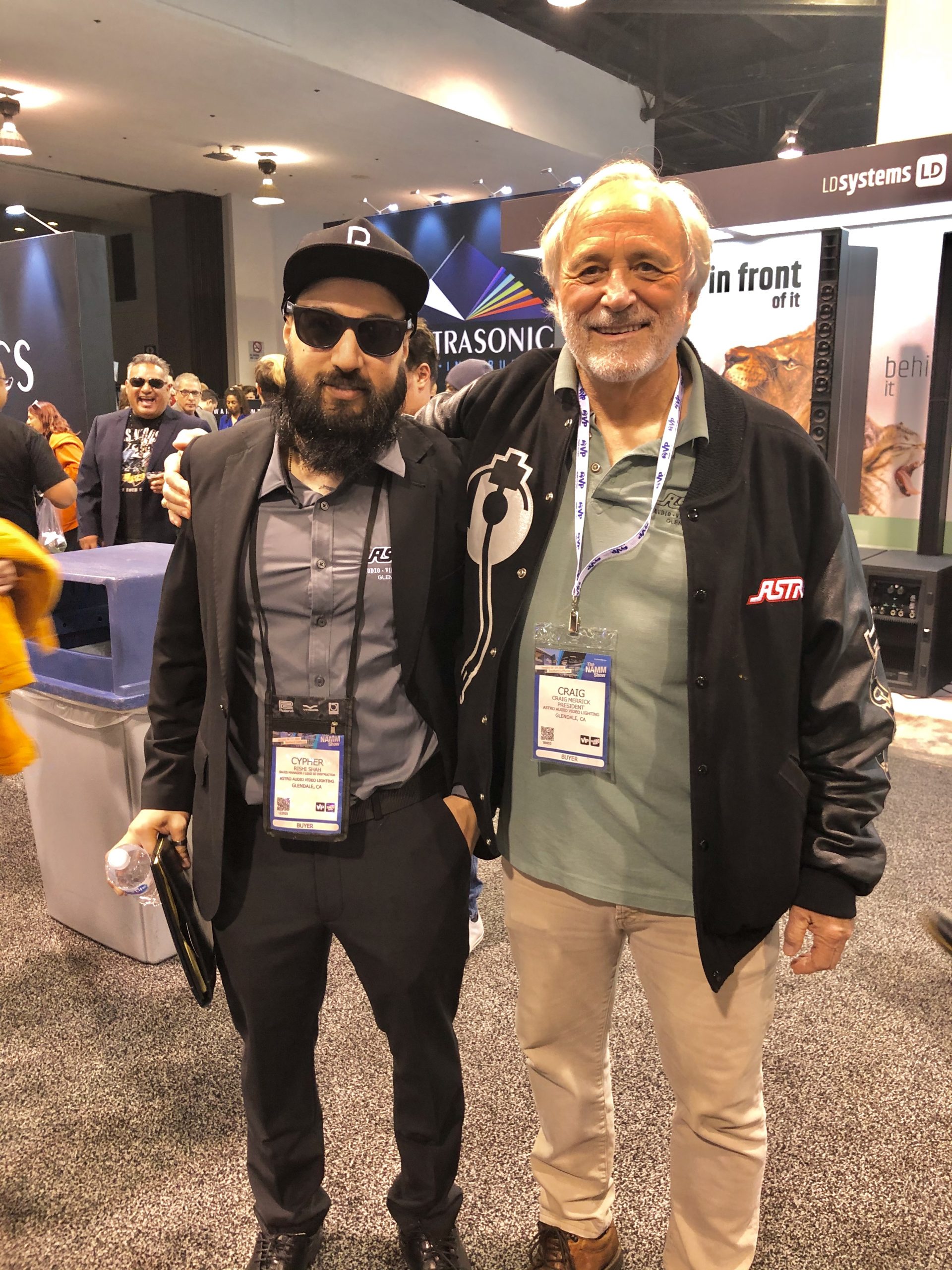 "I continually had customers calling from the ads listed under stereo asking for pro audio, mixers, amps, etc., so I started learning about pro audio as I saw there was a big demand for it," Merrick explained.
Two years later, as "Saturday Night Fever" and Studio 54 became cultural juggernauts, he found that demand was exploding for another category of gear, and it was time to start learning again.
"I was getting a lot of people in their teens and early 20s asking about disco gear, sound and now lighting as well, so I learned about the equipment that was in demand and hired my first employee, a 16-year-old customer involved in the underground party scene [with whom] I experienced that culture directly for the first time," recalled Merrick. "At that time, none of the major music stores wanted to service DJs, as they were in direct competition with bands for club and party gigs. That is when Astro really started to take off."
Merrick first moved the business into an 800-square-foot space in Los Angeles' historic Elk's Building, carving out some room for his father to do TV repairs. He took advantage of the high ceilings for 11 years, building lofts to accommodate his growing inventory. By the 1990s, Astro had grown into the institution it is today, moving into its current location, which was recognized by NAMM as one of the top four best-designed showrooms in the country in 2019.
"Literally everything in the shop is designed to give the customers the best experience possible," said Cypher, who serves as the store's sales manager, head of Astro Mix Lab and installation foreman.
The store opens up with all the accessories a customer may need, as well as one of only two custom Serato record displays found in the United States. The walls and ceiling are painted with "blue and white stripes to resemble a space wormhole that transports you to our main showroom," said Cypher, leading customers to a wide selection of demo units with which customers can engage in professional settings.
"Our main stage is where artists come in to practice and rehearse on the ultimate club setup seen in all major nightclubs. The mainstage DJ table is a custom-made booth with an impressively-sized LED screen built into the front to display video feeds of the DJ or any content we choose," he explained. "The walls were painted with a space/music theme, complete with a party onboard an alien spaceship and a giant astronaut in the center, all with neon highlights to make the walls come alive under blacklights. The main showroom is something truly to marvel at."
Astro also offers a lighting showroom, "where you can immerse yourself into a truly dark environment and see our wide range of lights in action," said Cypher, with stage lighting, FX lighting, LED dance floors, and atmospheric effects like haze and fog, all controlled by an iPad for easy demos.
At each step of the way, customers are met with staff members who come from a variety of backgrounds and offer specialized expertise tailored to meeting their needs.
"We not only encourage musicians to be a part of our family, but we also help foster growth in individuals who have a strong passion to soak up as much as they can about the industry they love," said Cypher. "While every employee is expected to know the fundamentals of our practices, tools and inventory, some employees are trained to be subject matter experts in finer things such as operation of lasers, video equipment, integrated audio setups, production tools and more."
The wide selection and expertise found at Astro has made it a favorite among some of L.A.'s musical luminaries, with the likes of Tupac Shakur, NWA, Dr Dre, Ice Cube, the Beastie Boys, Rick Rubin, and artists from Death Row Records and Def Jam Recordings all shopping at the store at some point in their careers. But Astro is about more than simply supplying gear to its clientele, famous or otherwise. The store focuses on fostering talent and giving customers a well-rounded approach to their gear.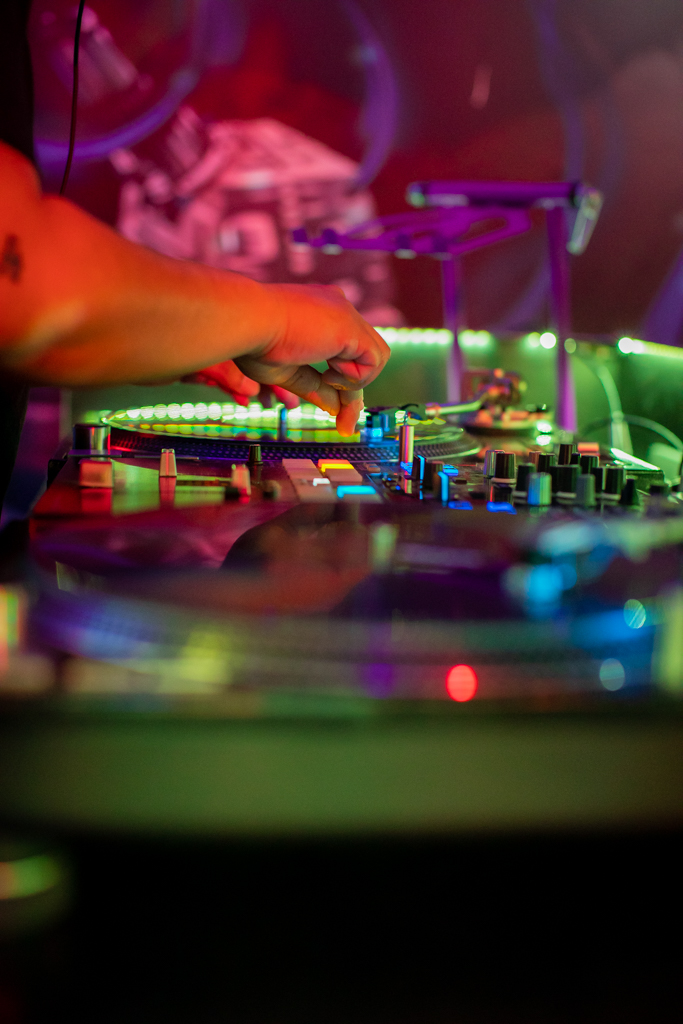 "Whether it's finding the perfect microphone system for your athletic instructors to wear in spin class, picking the right DJ controller that fits your platform requirements or just understanding when to use a TRS cable instead of a TS cable, we go all the way to make sure you get it right," said Cypher. "We've never been just a shop that sells or rents you 'stuff.' We invest in our customer's dreams, and in turn, they invest in the resources they need to make those dreams come to fruition. We know our philosophy works because the same customers have been returning to Astro for decades, often bringing their friends and kids to experience the shop."
As with all businesses, Astro has had to readjust to meet the needs of its customers in the time of COVID-19, including adding streaming products to its inventory and supplying "large screens, projectors and FM transmission for drive-in movies or other events that can accommodate large groups but still allow for social distancing," said Merrick. "The good thing about having a business model that has to be radically altered is it forces you out of your comfort zone and opens up opportunities you weren't aware of."
Embracing new opportunities and avenues for knowledge is how Astro remains ahead of the competition and will continue to be a valuable part of the L.A. music community for decades to come.
"One of our ongoing commitments is to continue to expand our knowledge and inventory to not only meet the needs of clients but to surpass expectations and offer solutions that really amaze," said Cypher.
Added Merrick, "Technology changes, music changes, but nothing replaces people and the personal contact of interaction with those we work with in the entertainment community."
To read more columns from the Music & Sound Retailer, click here.