Many of us were planning to be in Nashville, Tenn., this month for what promised to be another amazing Summer NAMM Show. But unfortunately, COVID-19 took away that possibility. Although there is no way to replace the feeling of seeing NAMM friends (also referred to as NAMMily) in person or listening to some tremendous education sessions, at least we can highlight some products that manufacturers are releasing and/or featuring in the second half of 2020.
Here, we present our first-ever "non-NAMM" Summer Product Showcase. Let's hope we need to run this story only once and can return to a Summer NAMM Product Showcase in 2021. In the meantime, we hope this product showcase will prove useful.
Mustang Sally
Fender Musical Instrument Corp. added to its Player Series in an effort to further expand entry-level offerings within the Fender brand. The new models include the Duo Sonic, Mustang, Mustang Bass PJ and Mustang 90 in Firemist Gold, Desert Sand and Aged Natural, offering a distinctive take on the classic models, perfect for players looking to express their unique sound and style, stated the company. Every Player Series instrument is "authentically Fender, with the sound, style and feel that make Fender electric instruments the choice of musical legends," added the manufacturer.
No Parlor Game
PRS Guitars announced its Parlor acoustic guitars. Building on its successful SE acoustic lineup, PRS's new assortment of SE Tonare Parlor Acoustics are available in several colors and are offered both with and without electronics. Featuring PRS hybrid "X"/classical bracing, which allows the top to freely vibrate, the SE Parlor acoustics project with bold, even tone, stated the company. These guitars boast all-mahogany construction, and have an organic, warm voice. Their smaller size makes playing for hours effortless and comfortable, noted the manufacturer. They are available in three satin finishes with herringbone rosettes and accents. Other features include a solid mahogany top, ebony fretboard and bridge, bone nut and saddle, as well as PRS trademark bird inlays and headstock design.
It Only Comes Out at Night
Blipblox After Dark is Playtime Engineering's newest addition to the Blipblox toy synthesizer product line. It features a mature look with completely re-engineered electronics and software designed specifically for synthesizer enthusiasts. Labeled controls and guided LEDs allow anyone to instantly understand and manipulate the sound parameters. It features a multimode resonant filter designed to provide sound with a rich, analog-like quality; multi-tap stereo delay adds a full, lush quality to the output; and new oscillator modulation schemes include enhanced Blipblox classics, plus all new schemes that utilize 256 custom wavetables that can be morphed and scanned, stated the company. The After Dark's drums are generated by over 100 new kick and snare samples that can be individually pitched for unique, professional beats, added the manufacturer.
Flying High
Fingerstyle guitarists and teachers now have a definitive source for repertoire thanks to a new release from Hal Leonard. "Flying Fingers" covers an expansive variety of styles and techniques — including recent innovations like percussive gestures, righthand string-stopping, two hands on the fingerboard and partial capos — via its 50 accurate transcriptions with historical and performance notes for each. Beginning fingerstyle guitarists will find suitable arrangements for the start of their journey, and as they progress, they will continue to find new titles to work on. Intermediate- to advanced-level students and professionals will also find plenty of challenging new pieces to add to their set list. More than 50 artists are featured, each represented by a single, characteristic piece. Recordings of the specific versions included in the book can be located easily and are specified at the beginning of each tune, stated the company. All transcriptions are shown in standard notation and tab.
Safe at Home
For singers and consumers looking to entertain at home and just have fun, VocoPro introduced its Smart TV Stay-At-Home Karaoke Package. It lets anyone enjoy a fun karaoke-club-like entertainment experience from the comfort of home. The core of the system is VocoPro's popular SmartTVOke unit. Just connect the box to the headphone or optical out of any internet-enabled smart TV and stream thousands of songs from YouTube or any number of karaoke apps. The new system includes two wireless microphones operating in the digital 2.4 gigahertz spectrum. For duets, each singer can control his or her own settings with independent volume and effect controls directly from the microphone's keypad. The system also includes a 100-watt powered wedge monitor/speaker with a built-in five-effect light show to really set the mood, stated the company.
I'm All Ears
ProCo Sound debuted what it states is the "most compact wireless in-ear monitor system on the market," W.I.E.M.S. by ProCo. The system has clear 24-bit/48-kilohertz digital transmission and operates at 5.8 gigahertz. It uses an internal rechargeable battery and offers low latency and a range of up to 30 meters line of sight. It accepts line-level signals and has four selectable channels, giving end users the ability to use up to four systems simultaneously. It's quick and simple to pair and comes complete in a hard-shell case small enough to throw in a gig bag or guitar case, stated the manufacturer.
Wide Assortment
Paiste introduced several Formula 602 releases, which enhance the company's cymbal assortment with heavier-weight classic models for louder situations and additional sizes to existing models. Released are 16-inch, 17-inch, 18-inch, 19-inch and 20-inch medium models, which are medium-heavy, multifunctional cymbals with full, strong crash sound. The larger models are well-suited for ride playing due to their silvery transparency. Similar to its smaller equivalent, the 15-inch Sound Edge Hi-Hat has great softness, finesse and — thanks to the wavy bottom cymbal — an always concise chick sound, stated the company. Thin Crashes, now available in 17 inches and 19 inches, are sensitive, responsive cymbals for full accents with silvery highs.
halleonard.com
(U.S. distributor for Paiste)
Morning (or Evening) Boost
IK Multimedia added Z-TONE advanced tone-shaping to its Z-TONE Buffer Boost pedal and Z-TONE DI active direct box. Both are housed in a sturdy metal chassis and offer a unique active/passive pickup selector switch to ensure the ideal gain staging for any instrument; switchable PURE and JFET input circuits to adjust from pristine, transparent sound to added warmth and harmonics; and IK's patented Z-TONE variable impedance control for powerful new ways to shape an instrument's sound and feel, stated the company. Z-TONE Buffer Boost is a guitar/bass preamp/DI pedal that adds Z-TONE tone shaping to any player's pedalboard or stage rig. A buffered signal preserves instruments' tone when using pedalboards or long cable runs, and a boost control provides added volume and drive when needed.
The Right Connection
CAIG Laboratories added two new applicators to its DeoxIT line of connector treatments. DeoxIT is a hydrocarbon-based connector treatment. According to the company, it is the only product that will remove oxidation down to the microscopic level and that leaves a coating on the connection surface that stops future oxidation. The company has also introduced DeoxIT Swabs, foam cleaning swabs pre-saturated with DeoxIT D100 Liquid, as well as DeoxIT D5 Mini Spray, a smaller version of CAIG's contact-treatment D5 Sprays.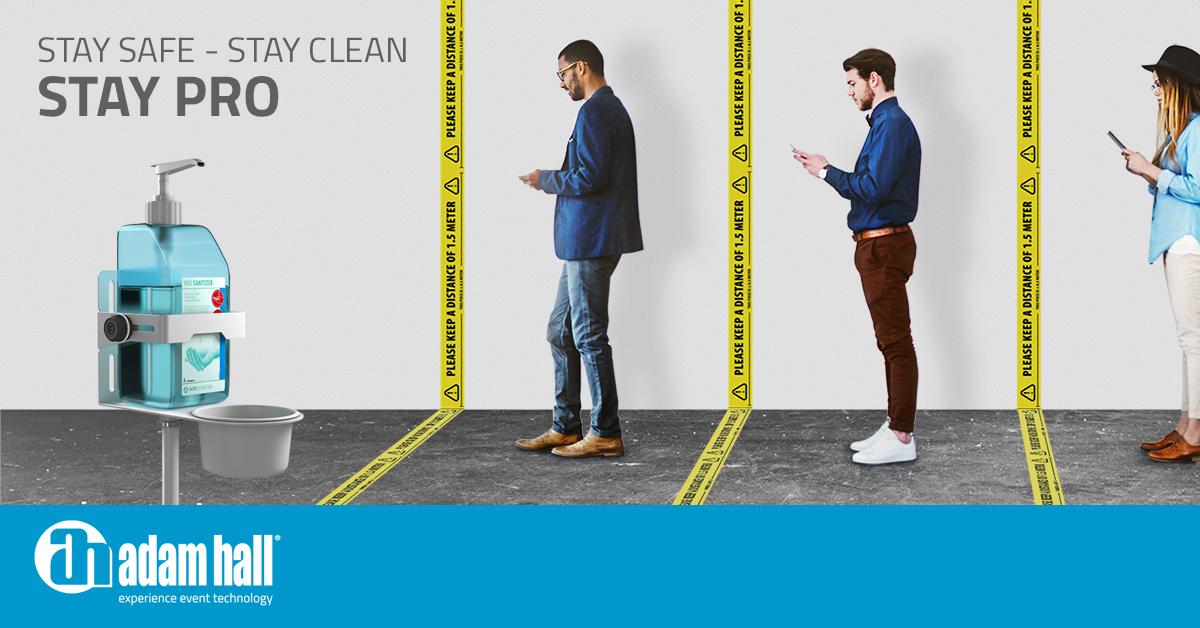 Keep a Safe Distance
Adam Hall introduced the Gravity GMS23DIS01B (W) Universal Disinfectant Stand and Social Distancing Tape. The product is a height-adjustable disinfectant stand, which combines the roundbase GMS23 microphone stand and the GMADIS01B (W) universal disinfectant holder (also available separately). The yellow-and-black PVC adhesive Social Distancing tape measures 216.54 feet in total length and is ideal for temporarily marking distance markers in waiting areas.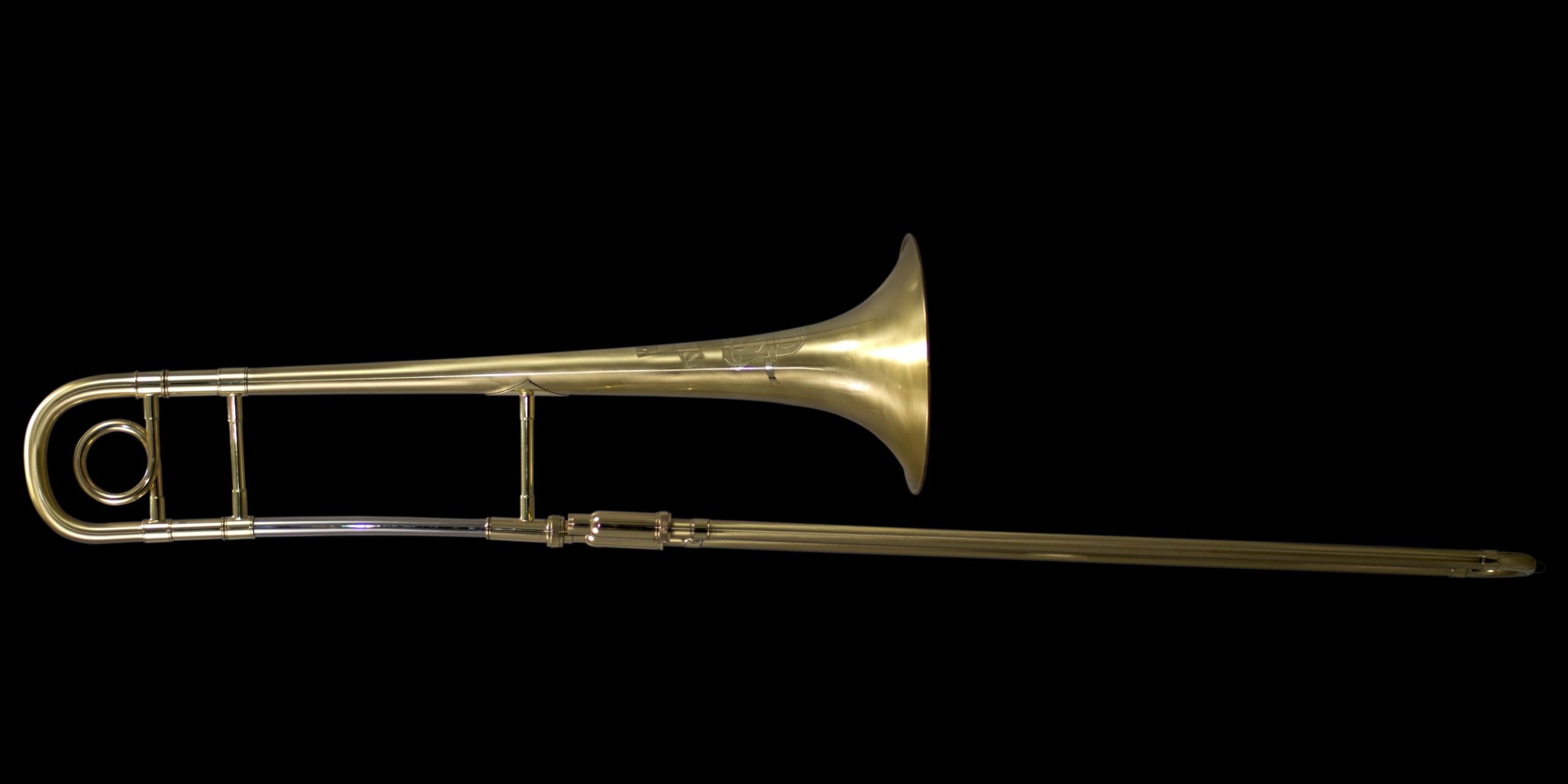 Kansas City, Here I Come
The W6 Paseo trombone from B.A.C. Musical Instruments is made entirely by hand in Kansas City, Mo. It features an eight-inch, yellow brass, one-piece, hand-hammered bell, and a yellow brass .500 bore handslide. This horn is designed to stand up against any beautifully handcrafted jazz horn made from the 1930s to 1960s, stated the company.
Flex Some Muscle
Finnish loudspeaker manufacturer Amphion upgraded its flagship stereo bass extension and management system, FlexBase25. Boasting wide adjustment capabilities, a separate LFE-channel input and 1,400 watts of power, FlexBase25 gives users the ability to precisely sculpt the bass response of their monitor systems, making it an indispensable tool for the ever-changing low-end landscape of modern music production, stated the company. The key enhancement to the product is the two by 700-watt amplifier, more than double that of its predecessor, meaning that FlexBase25 has a faster and more powerful response, as well as improved headroom and lower distortion across all frequency ranges.
Be Productive
TASCAM introduced the Model 12 Integrated Production Suite. It is a multitrack recording mixer for audio and multimedia creators featuring an integrated 12-track multitrack recorder, USB audio interface, 10-input mixer, MIDI connectivity, click output and DAW controller. Combining the feel and interface of analog recording and mixing with the efficient workflow and pristine quality associated with digital production, the compact Model 12 is perfect for desktop-style audio and multimedia production, small-format live performances as well as podcasting and live streaming, stated the company. Applications include music production, multimedia production, remix/EDM creation, songwriting, and live performance where a solo artist plays along with tracks and/or beats. The Model 12's internal 12-track multitrack recorder records WAV files (up to 48 kilohertz/24-bit) directly to SD, SDHC and SDXC cards (up to 512-gigabyte capacity).
Good Reverberations
Electro-Harmonix introduced Oceans 12. It features two simultaneous, independent stereo reverb engines, series and parallel control for the dual reverbs, 24 presets, and advanced I/O, allowing for stereo in/out, splitting reverbs to left and right channels, or mono send/return with pre- and post-reverb options. The pedal also includes a new Tide Control for stereo image alteration, a Lo-fi Control, an infinite attenuation control and an input jack for external expression and footswitch control. The Oceans 12's reverbs types are: Room, Spring, Plate, Reverse, Echo, Trem, Mod, Dyna, Auto-Inf, Shimmer, Polyphonic and Resonant. A Tails switch provides a choice of whether the reverb effect fades out naturally or stops immediately when the pedal is switched to bypass. The Oceans 12 comes equipped with a standard EHX 9.6DC200mA power supply.
You Can Go Your Own Way
Designed to deliver performance greater than any speaker of its size, Ocean Way Audio's new HR5 reference monitor system is the company's most affordable speaker. One of the most powerful qualities of the HR5 is the ability to provide 100 degrees of horizontal dispersion, stated the company. Ocean Way's technology utilizes patented twin constant-directivity HF and low-band horns with exceptional driving elements. The HF and low-band horns are milled out of solid blocks of wood and are totally non-resonant, resulting in optimum efficiency in their respective bands as compared to conventional direct radiators. Also available soon is a small companion Ocean Way Audio subwoofer, transforming the HR5s into a three-way monitor system and extending the bass response to 25 hertz.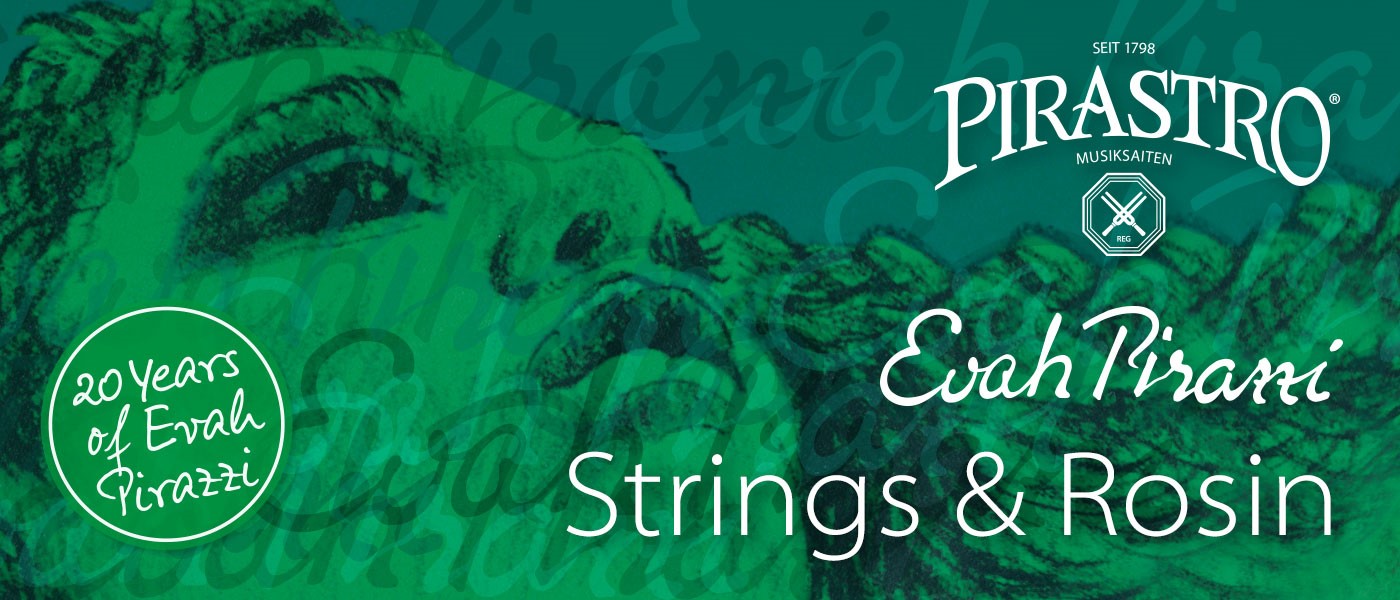 Two Decades of Evah
Pirastro celebrates the 20th anniversary of its Evah Pirazzi string line with the introduction of the Evah Pirazzi five-string violin set. Originally launched at the 2000 Musikmesse trade show, Pirastro has been steadily expanding the Evah Pirazzi string line, which now includes sets for violin, viola, cello and double bass. Evah Pirazzi strings are ideal for acoustic and electric five-string violins, stated the company. Each set includes a silvery steel E, aluminum A, silver D, silver G and the new tungsten-silver C string.

Artistry at Work
The WTS Artistry Series features Welch Tuning System (WTS) hardware and is crafted to allow for instant, effortless tuning. The drums need no tension rods or drum key. "Imagine tuning to any room or stage in seconds, changing pitch on the fly, and tuning to the key of a song. The possibilities are endless," stated the manufacturer.
Conference Call
MXL Microphones' AC-44 USB conferencing mic offers clear speech intelligibility in a compact design for applications in UCC, conferencing, medical, telemedicine, legal, government and specialty OEM applications. The AC-44 utilizes MXL's signature three-capsule boundary mic design to capture speech in a wide arc while rejecting sound pickup from sources behind the back of the mic, such as speakers, other equipment or room noise. With a compact footprint measuring only 2.5 inches by three inches and one inch tall, the AC-44 is suited for any limited-space application. The AC-44 is designed with a rugged, all-metal frame and durable metal grill to ensure it can withstand the rigors of daily use in busy industrial environments. The MXL AC-44 is available in three different colors: white, black and cobalt blue.
halleonard.com
(Hal Leonard is U.S. distributor for MXL)
Station to Station
The PreSonus ioStation 24c audio interface and production controller delivers tools needed for both audio recording and DAW control in a compact, ergonomic desktop design that will fit into any home studio, stated the company. The interface/controller combines the recording capabilities of the Studio Series USB-C 24-bit, 192-kilohertz audio interfaces with the functionality of the FaderPort USB production controller. The ioStation 24c features two of PreSonus' XMAX Class A analog mic preamps, along with audiophile-grade, high-definition 24-bit, 192-kilohertz analog-todigital converters, for professional-quality recording and monitoring. The XMAX preamp is known for its high headroom, deep lows, smooth highs and rich overall sound, added the manufacturer.
EVO-lution
British audio brand Audient is releasing EVO 4, available now, and its "big brother," EVO 8, due to ship at the end of this month. The products address the affordable audio interface market, and includes application-specific features for those involved in podcasting, streaming and gaming, as well as home recording. Retaining the professional sound and technical quality expected from Audient, the EVO range provides high performance, all-new EVO mic preamps with 58-decibel gain range, class-leading converters with a 113-decibel dynamic range alongside a JFET D.I, Smartgain, Smart Touchpoints, speaker/headphone outputs, ultra-low latency, monitor mix and loop-back functionality, stated the company.
All for One and One for All
Neil A. Kjos Music Co.'s "Ukulele For All — Student Edition" and "Teacher Edition" by Jenny Peters and Rebecca Bogart is a beginning method for group or individual study of this popular instrument. The pedagogy begins with one-chord songs to give students instant success as they learn solo and ensemble skills. For today's digital learners, the Interactive Practice Studio — included free — offers multi-screen video lessons, play-along audio recordings and more for every song in the book. The Teacher Edition also offers comprehensive guidance on achieving curricular alignment with the National Core Arts Standards or similar criteria.
In the Limelight
Tech 21 introduced the DI-2112 Geddy Lee Signature SansAmp. It offers a new format designed to be equally at home on a studio desktop as well as an amp top. Each signature SansAmp offers Lee's core sound and the versatility for many different styles. The Drive preamp section is based upon the versatile SansAmp RPM for a wide range of sonic possibilities. The Deep preamp section offers thick, meaty tones. Saturation goes from clean in lower settings to increased harmonics and tube-like compression in higher settings. End users can use either section independently or blend them externally direct to a mixing board as well as to two amplifiers. It features dual all-analog SansAmp circuits, Drive for gain and overdrive, Blend to adjust the ratio of SansAmp tube amp emulation and the direct signal, sweepable semi-parametric EQ, and a Tight switch that adds definition to notes in cleaner settings and makes distorted tones snappier. It runs on 18V DC for increased headroom and clarity, via power supply or two 9V alkaline batteries (not included).
Mix It Up
The DJM-V10 six-channel club mixer enables DJs to craft new soundscapes from multiple audio sources behind the booth or in the studio. Connect CDJs, turntables and other line-level audio sources to the DJM-V10's six channels and use the specially developed four-band EQ to sculpt sound. End users can assemble a custom setup by plugging in FX units, guitar pedals, smartphone apps and more to further personalize your performance. And end users can add harmony and depth with Beat FX, including the new Shimmer.
Catch the Wave

Wavebone upgraded its Headquarter Studio Workstation with a height-adjustable keyboard desk that can house 88 keys. Featuring three height options of 51.5, 55.4 and 59.3 centimeters, users can either adjust down to the lowest point for huge 88 keys, or switch to a higher point for the most suitable playing posture. The independent keyboard desk reaches an excellent level of sturdiness to house every kind of keyboard model, while still being absolutely stable however you play, stated the company.

Robot in Disguise
Roland introduced its V-Drums Acoustic Design, a new product category within the company's electronic percussion lineup. It merges the presence of acoustic drums with Roland's digital percussion technology. For traditional drummers, V-Drums Acoustic Design opens a world of possibilities with the benefits of V-Drums without having to sacrifice the classic acoustic vibe they know and love, stated the company. V-Drums also provides a natural electronic drumming experience, offering behavior that accurately models the response of real acoustic drums, added the manufacturer. V-Drums feature full-size wood shells, custom heavy-duty chrome-shell hardware, thinner cymbals, standard acoustic mounting and more.
For more features from the Music & Sound Retailer, click here.