Having celebrated its 60th anniversary in 2018, Chuck Levin's Washington Music Center has put down deep roots in the Washington, D.C. metropolitan-area music community. The business, which began as a small mom-and-pop shop, has survived through changes in market, competition and consumer tastes; times of prosperity and a downturn in the economy; and even times of social unrest, including the Washington, D.C. riots that destroyed the store's original location following the death of Martin Luther King Jr. in 1968.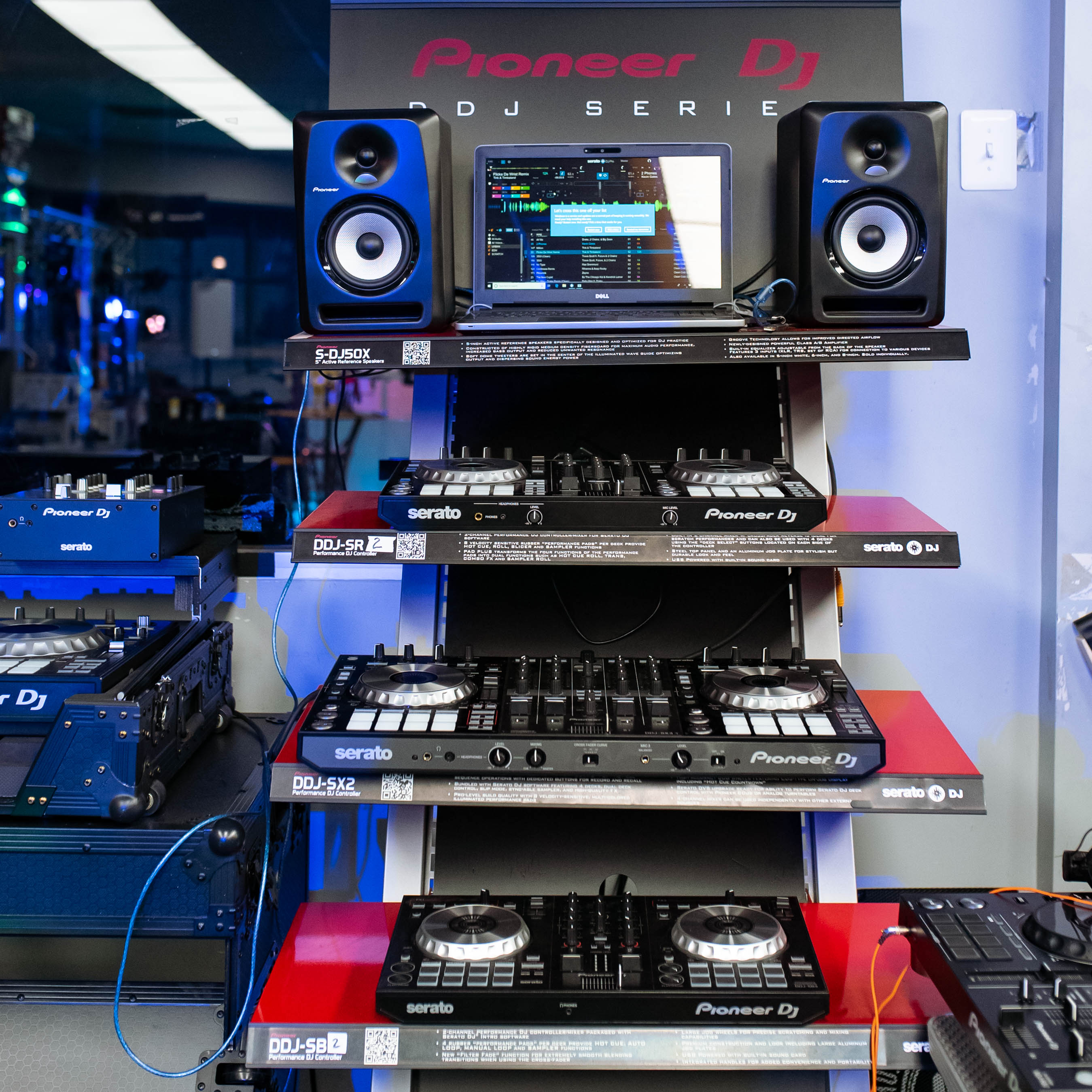 Today, the store occupies four warehouses and two showroom buildings with a dedicated events space and four onsite repair shops, making it the largest single-location musical instrument store in the Washington, D.C. market and one of largest in the United States. In one building, customers will fi nd sales departments dedicated to Accessories, Band & Orchestral, Drums & Percussion, Guitars and Keyboards, while the other houses the store's famed Pro Sound, DJ and Lighting department, which includes one of the first PA demo rooms on the East Coast.
"On the floor, you can find a $30,000 to $40,000 console that you can actually put your hands on, and we have a selection of powered speakers that is second to none," said Randy White, who has served as senior buyer since 1999. "We have an elaborate PA department that is unlike what you'll find in any other MI store."
White has seen the DJ, lighting and pro audio industries evolve at a rapid pace over the years. He has been a DJ for more than 30 years, giving him experience in both mobile and nightclub, as well as private events. He first began DJing on tapes while he was in junior high school and watched as the industry transitioned from vinyl to CDs to digital technology. These changes have made it all the more important for White to make sure that his six-person sales staff is trained and kept up to date on everything their customers might need.
Having his staff trained in all of the latest technology has become increasingly important as the older generation is less computer savvy and therefore not as quick to adapt to market changes. "You walk a weird line with that older generation who is afraid to go to the computer side of things and the ones who do have continuous problems because it's not in their wheelhouse," said White. "They can get frustrated and quit, so a certain amount of customer service is required."
While Washington Music Center dabbled in the selling of MacBooks at one point, the store is not currently in the computer business, which adds another wrinkle for those who are trying to bring together purchases from a variety of locations into one workable setup.
"If the customer isn't qualified, they will go to Best Buy and buy a laptop, and then that won't work, and they can get stuck with having to return it," said White, who estimates this issue affects approximately 10 percent of his clientele. "There is no way to get around that. We don't want to be in the middle of that. The best thing is to talk to the customer about their computer before selling them a controller, or help guide them on what to buy. If the salesperson knows enough, they can ask questions and make recommendations.
"I find that those who are serious will take the time to put in the work," White continued. "Otherwise, you risk spending a lot of money and making a mistake."
White's department isn't the only one that has had to change with the times. Washington Music Center as a whole has brought in a dedicated person to help cultivate and maintain the store's digital presence, particularly as it relates to social media and video. "With the younger generations, everything is based around the phone and getting the answers you want now. We've always been about word of mouth, letting our work and style speak for itself, but word of mouth has changed. It's happening on Facebook, Instagram and YouTube, and we need to be there, which is fairly new for us," White said.
The store has also invested more into its ecommerce website, which White feels is not only serving the purpose of allowing customers to find Washington Music Center online, but also fueling a return to brick-and-mortar retail.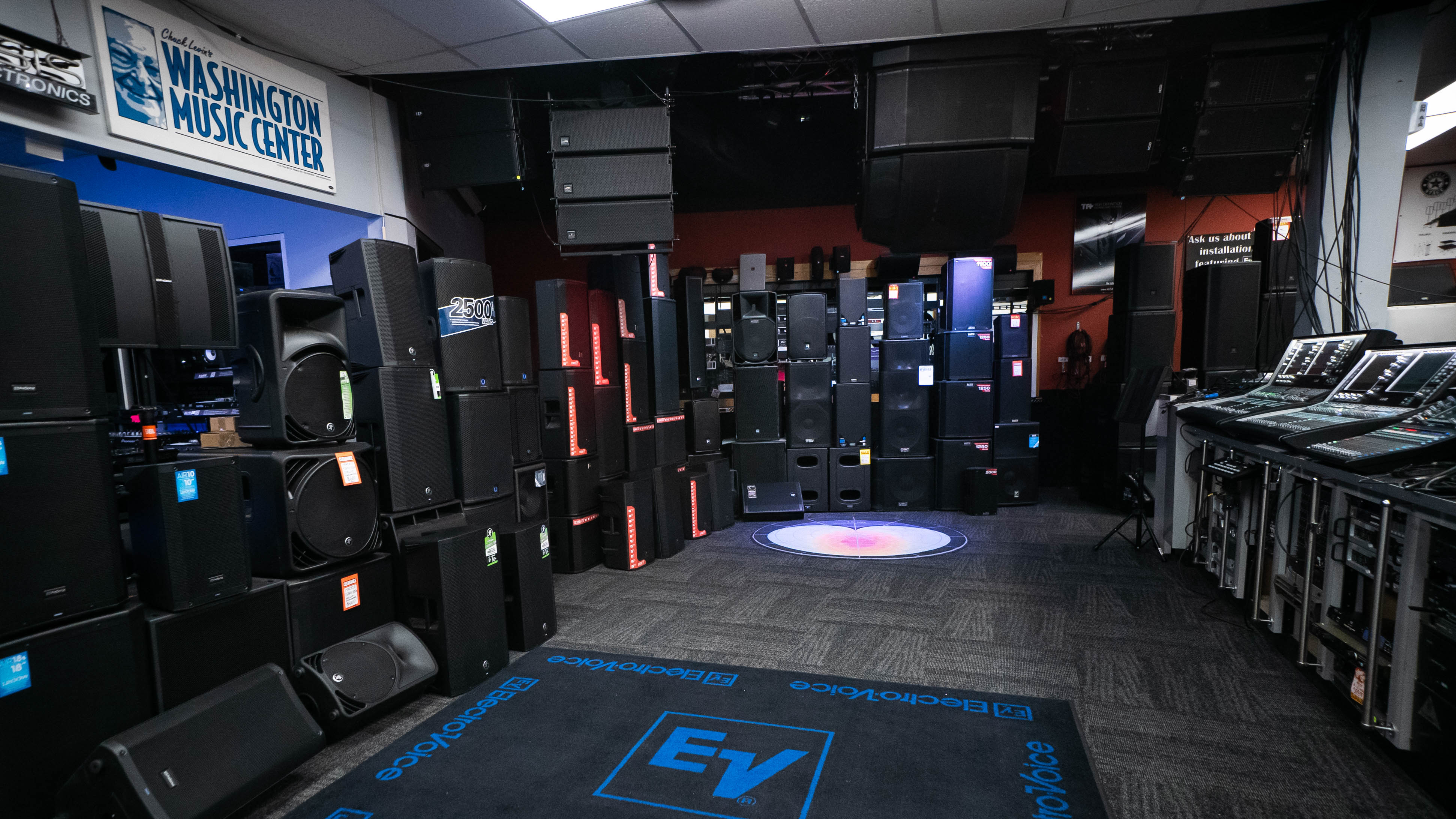 "You can't really know what a cymbal sounds like from a video. Video gives the customer the ability to get the idea, and then they can decide to either buy online or come in to hear it for themselves," said White. "The people who are interested in trying something they liked in a video will call to inquire.
"We are dealing with a different generation who didn't grow up going to the music store on a Saturday as a family," he continued, "but they are learning to buy locally in order to get the support they need."
Despite the fact that the musical products industry is changing more rapidly than ever, White feels confident that Washington Music Center will continue to thrive thanks to its diverse product offerings, as well as the unmatched customer service the store is able to provide to generations of customers.
"Our business is successful because of the core of people working for us. Our longest-serving employees have been here somewhere around 35 years, and that sends a message to our customers — we've been here for 60 years, we've seen it all and we aren't going anywhere," he said. "The key is to have great people working for you, who you trust and who have a knowledge and a hunger for the business, not people who see this as just another job."