It has been 58 years since Allegro Music first came onto the Bay Area music scene. Charlotte and Joe Jansky decided to move their family out of Wisconsin and into a new town where they could raise their children and start a business. Settling in Fremont, Calif., the pair opened a small store. Joe would go door to door, recruiting customers with accordion lessons and Allegro Music's product offerings grew to include such categories as band instruments and guitars, which were just becoming popular at the time.
By 1967, the business had grown into a new location inside the Fremont Hub Mall, but things took a tragic turn that same year, as Joe died of a heart attack. Charlotte was left as both the sole owner of Allegro Music and a single mother to four children. Despite those hardships, and the rarity of a female business owner in the music industry (or any other at the time), Charlotte persevered.
"The business was pretty well established by the time Joe passed away in 1967, and I had great people working for me, so I was able to maintain those relationships and keep the business going," she explained. "I was too naïve at the time to believe that a woman couldn't do it."
Charlotte takes pride in surrounding herself with good people, letting them utilize their expertise while she operates behind the scenes. "I like to stand back and be more of a hidden figure," she explained. "I don't even have 'owner' on my business card."
Charlotte's first trusted associate was a former band and orchestra rep named Ellis Day, who approached her to work at the store following the death of her husband. "Joe had a high regard for his character and reputation, and he had a very good background," said Charlotte, who credits Day with many of the ideas and programs that still exist at Allegro Music today, including the store's rent-to-own program.
Today, that role belongs to Clarence Berry, who first came to Allegro Music in the 1970s and served as a sales manager for many years before taking Day's role as general manager six years ago. During that time, he has seen the industry, the community and the store itself go through a host of changes. It's this ability to adapt that he cites as a large part of Allegro's long-term success.
"Charlotte is very careful and powerful about change. She often tells me that the secret to our success is that we keep adapting to our customers," said Berry, who noted that when he first began working at the store in 1979, Allegro Music sold organs, pianos and even vinyl records.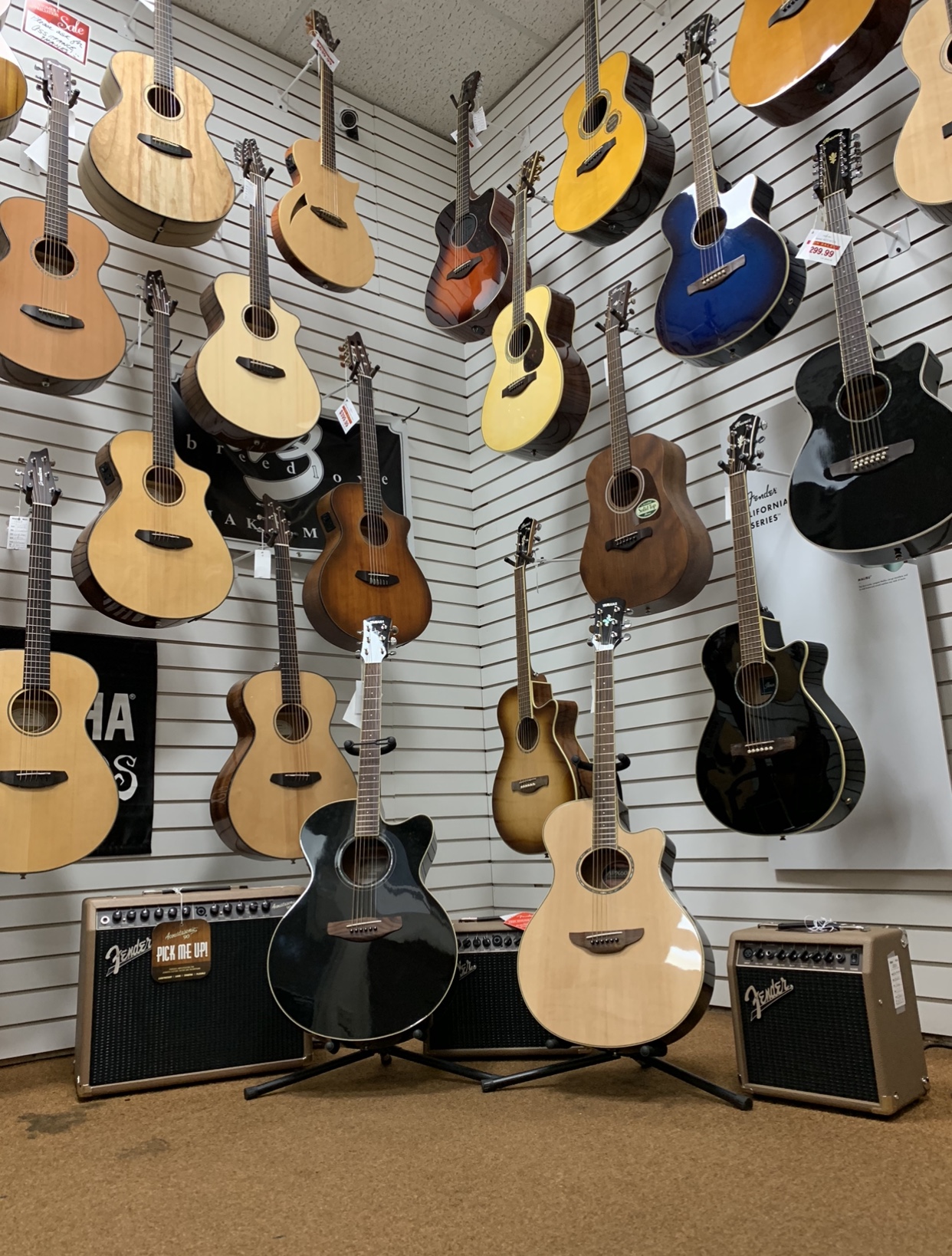 "We carried Hammond, Wurlitzer and Baldwin. Eventually, those came and went," Berry recalled. "We still sell sheet music, and we carry a larger selection of that than anyone else around here. We also have a database of songs where we can print out one on the spot. It's not a big money maker, but it's great for customer service."
Customer service is a big component of the Allegro Music ideal, which, according to Berry, is "service, sales and family." Every customer is greeted when they walk into the 5,000-square-foot store, which Allegro Music moved into in 1982, and the interior of the store is painted in light colors to feel inviting and homey for all who enter.
"The store has a very light feeling to it, and our customers say they are very comfortable here," said Berry. "They trust us and they love to come here."
In addition to various areas selling keyboards, PAs, band instruments, sheet music and guitars, the store is lined with glass rooms where customers can try out instruments. To maintain a community feel, customers cannot only see inside those rooms but also hear them. "It's a music store, not a library. So, it's a cacophony of sound. Our customers make it lively," said Berry.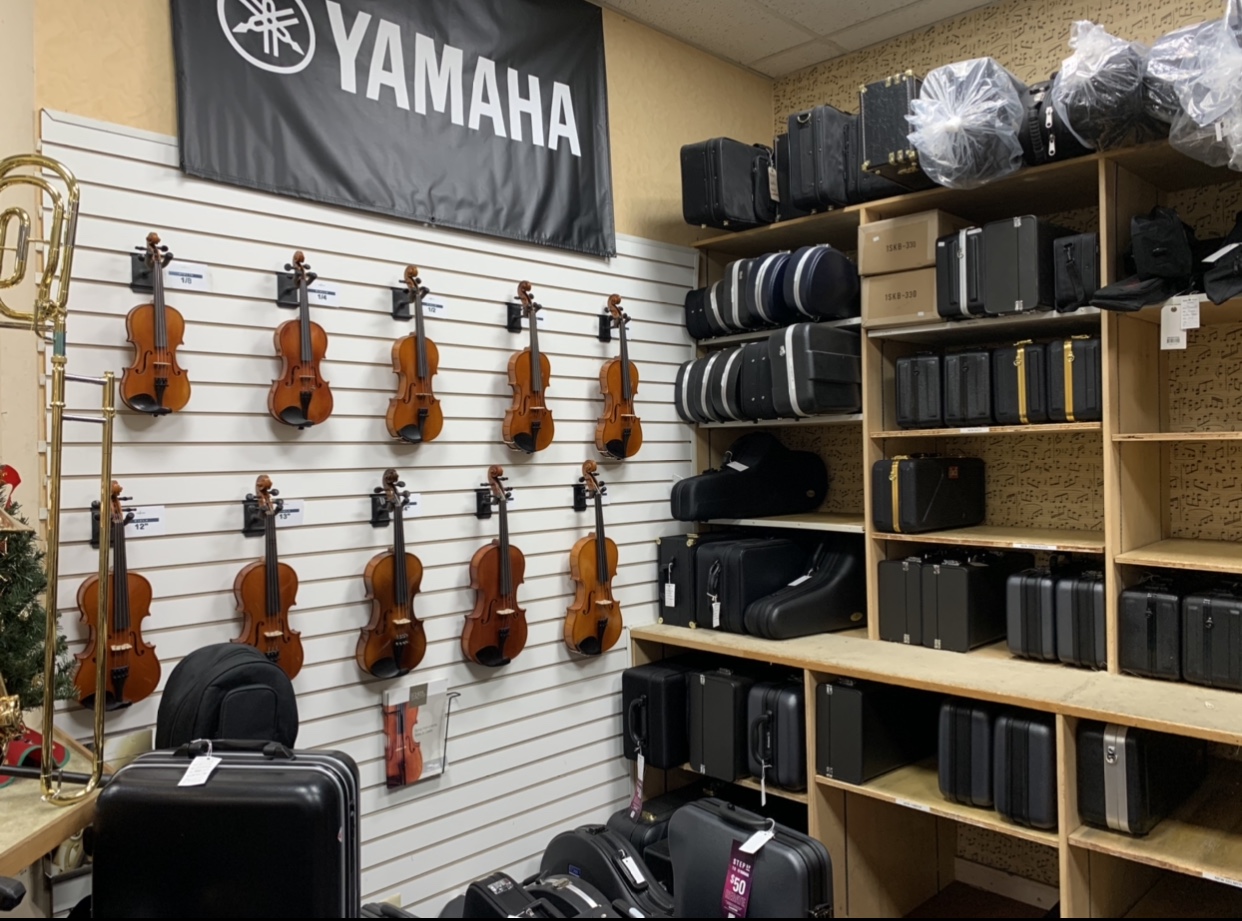 The store currently operates with a staff of 10, as well as 24 teachers who teach approximately 700 students per week. In addition, the store is active with the local schools and families, helping to fund the Fremont Afterschool Program that was a response to band program budget cuts, as well as repairing donated instruments to give to children who can't afford their own.
Allegro Music's fully staffed band-and-orchestra repair department is something that Berry has really focused on over the last six years, along with the rental program. "I think we have the best band-and-orchestra repair shop in the Bay Area," said Berry. "People come from all over to see us and get their repairs done."
Through programs and services like these, as well as participation in community events, memorable TV commercials and a robust social media presence, Allegro Music has remained a key part of the music-making community not only in Fremont but in the entire Bay Area, servicing an area that houses upwards of 300,000 people.
Through it all, the one constant that has held everything together has been the steady leadership of Charlotte Jansky.
"Charlotte is the rock of Allegro," said Berry. "She doesn't think of herself as a woman business owner. She just thinks of herself as a business owner, and that's how it should be. I get more upset when people just assume I'm the owner because I'm a man, even though she is a professional- looking woman, but Charlotte cares more about the customers and she enables those around her to run their departments and do their jobs. It's like a family here," he concluded, "and it has been a great way to spend my life to work here."
To check out other MI store profiles, click here.