Jimi Hendrix. The Beatles. Eddie Van Halen. They were easily some of the biggest influences in MI over the years. People wanted to be them, and in turn, buy the instruments they played. Although MI has many influences today, including Lizzo helping flute sales and Ed Sheeran helping guitar sales, there is only one greatest celebrity ambassador. Bernie Williams is the greatest gift to MI.
Williams, prior to his Grammy-nominated foray into music, spent 16 years as an outfielder with the New York Yankees, winning four World Series titles, appearing in five All-Star games, slugging 287 home runs, amassing 2,336 hits and posting a lifetime .297 batting average. His uniform number, No. 51, was retired by the Yankees on May 24, 2015, and his plaque stands in Yankee Stadium's Monument Park honoring his accomplishments today. But Williams has channeled all his efforts into music and music education since he last played in 2006, and even beforehand, with his first album, "The Journey Within," coming out in 2003.
When the Music & Sound Retailer asked what his music-education platforms are today, Williams ran down a long list. He first mentioned that he is a board member of the NAMM Foundation, founded 14 years ago. Among its many beneficial goals are advocating for music education and helping to fund groundbreaking music research. Williams said he is especially proud of the funds it grants to a wide swath of music charities.
"It is really rewarding helping people achieve their goals," he explained. "Getting kids involved in music has always been one of my main platforms."
Little Kids Rock, a national nonprofit that is dedicated to building a world where kids can live rich, purposeful lives by ensuring that all public-school children have an opportunity to unlock their inner music-maker, is another of Williams' platforms. "It's a great organization. I take part in its gala event," he said.
And then there is Williams' involvement in the Jettie S. Tisdale School, a "Turnaround Arts" school in Bridgeport, Conn., serving 686 students. Williams attended a performing arts high school growing up and wanted to give back. He glowingly talked about his work with the school as a Turnaround artist, in which he was appointed by the President's Committee on the Arts and the Humanities in partnership with the White House and U.S. Department of Education. "I've been there a few years now," he said. "Seeing these kids find their love for arts and music is incredible. It is an important part of their lives. It allows them to become better students, be more motivated and have a more fulfilling educational experience."
Williams added how amazing it is to see the transformation kids make when comparing where they are when they first start with Turnaround Arts to the substantial strides they make after they have been in the program. "It feels amazing," he emphasized. "One of my first experiences with Turnaround Arts was taking kids from non-affluent areas of Bridgeport to the White House. They had the opportunity to perform for [former] First Lady Michelle Obama and the President of the United States. It was an incredible experience for everyone involved. To see the kids' faces was incredible. They had a collective hysteria because they couldn't contain their emotions. At one point, they just realized all at once where they were at the White House and how fortunate they were. I was tearing up.
"I see these kids grow up," Williams continued. "They become teenagers, and I can see the impact music has made. First is simply attendance. Attendance is much better for kids in Turnaround Arts programs. And then there is the whole atmosphere of learning. It has been really incredible to be a part of that experience."
The only downside to taking part in so many fantastic programs is that it leaves Williams with little free time. In fact, his schedule is so busy that he is perhaps even busier than he was during his time as a baseball player. But his efforts offer plenty of rewards, and Williams wouldn't have it any other way. "It's been really busy and hectic at times, but at the same time, it is really rewarding. It is really fulfilling to be in a position to help and better my community through arts and music," he said.
"When I look in hindsight at how I became the person I am now, I know music and arts played an important part," Williams continued. "Even with having my baseball career, I have looked back and said, 'Music has always been there.' And it will always be there. If I didn't develop a love for music as a kid, I don't know where I would be today. So, I firmly believe every kid should have an opportunity to play music, especially those who may not have the resources. It's like getting air or water. If they choose to, every kid should have the opportunity to be exposed to these experiences that can inform their decision making as adults and change their lives."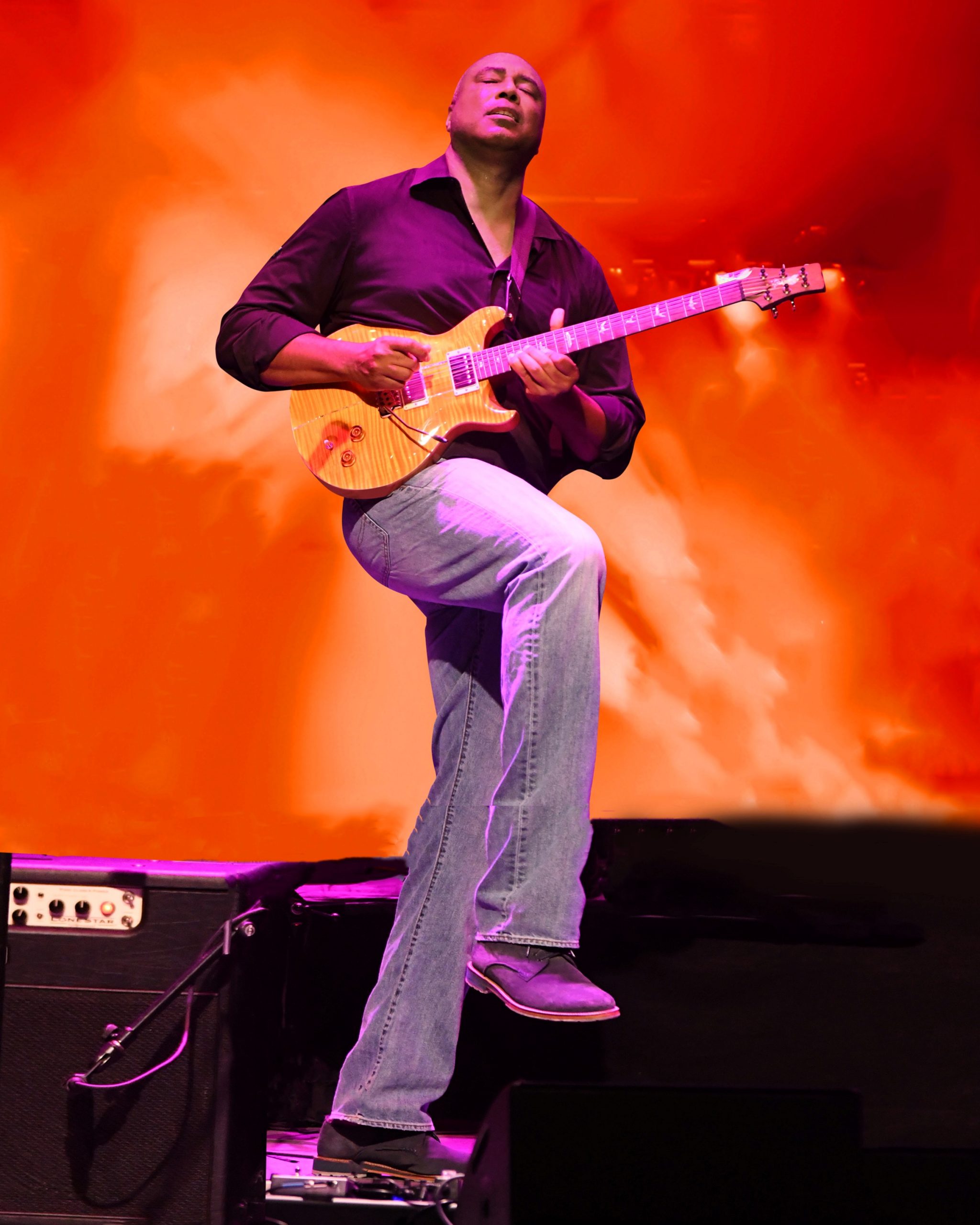 When he was young, Williams acknowledged he didn't think about being a working musician because he was a gifted athlete, but he knew music was a really important component of his life, regardless of whether he would make a living from it or not. "And I think it is really important for kids to have that relationship with music and arts," he said. "The younger, the better. And then there is all the data that alludes to how important music and arts are for kids' educational processes. That gives me even more of a reason to fight for these kids' rights to play music."
Williams, who graduated from the Manhattan School of Music in New York City and was also awarded an honorary doctor of humane letters degree from the State University of New York through SUNY Potsdam's Crane School of Music, also serves as the national spokesperson for Breathless, an educational-awareness campaign for Ideopathic Pulmonary Fibrosis, a mysterious lung disease that affects up to 132,000 people and their families per year. It sadly took the life of Bernie's father, Bernabe Sr., and still has no cure.
A 'Rich' Upbringing in Puerto Rico
Growing up in Puerto Rico, Williams listened to salsa, meringue, ska, calypso and other types of Caribbean music.
"Around Christmas time, my whole neighborhood was filled with music," Williams recalled. "Music has always had a festive connotation for me. When I hear music, I think of partying and having a good time. When I hear music, it brings me back to being a kid. I can smell all the food from then. I remember all the great times I had with my family. When I was a kid, there was always someone making music. If it wasn't being played on the radio, it was being made. Telling stories and poetry through music was always important to me."
Added Williams, "My mom was an educator. She believed a well-rounded child should have all these experiences. Listening to all the traditional music in Puerto Rico was when I first developed my musical tastes. And I was really fortunate to go to performing arts high school. I spent four years having a better understanding of where music comes from and listening to all the great masters of music. I learned music structure, a little bit of theory, and the ability it has to move people's hearts and souls. I was a baseball player, but music was always the engine for me. It was always what fueled my spirit and everything I did. The older I get, the more I realize how important music is in my life."
If he didn't have a baseball career, the World Series champion told the Retailer he likely would have wanted to begin his music career much earlier. However, his mother had other ideas in mind. "She wanted me to go to college and become a doctor or lawyer," recalled Williams. "[My parents] never saw music as a viable way to make a living. But, if I would have started playing music a lot earlier, I would be a lot better," he joked. "The joke is, I used baseball to fund my music career. But all kidding aside, I am very fortunate to have parents who were preoccupied with my upbringing and raising me the right way. They gave me the resources to make me a better child and a productive adult in my community."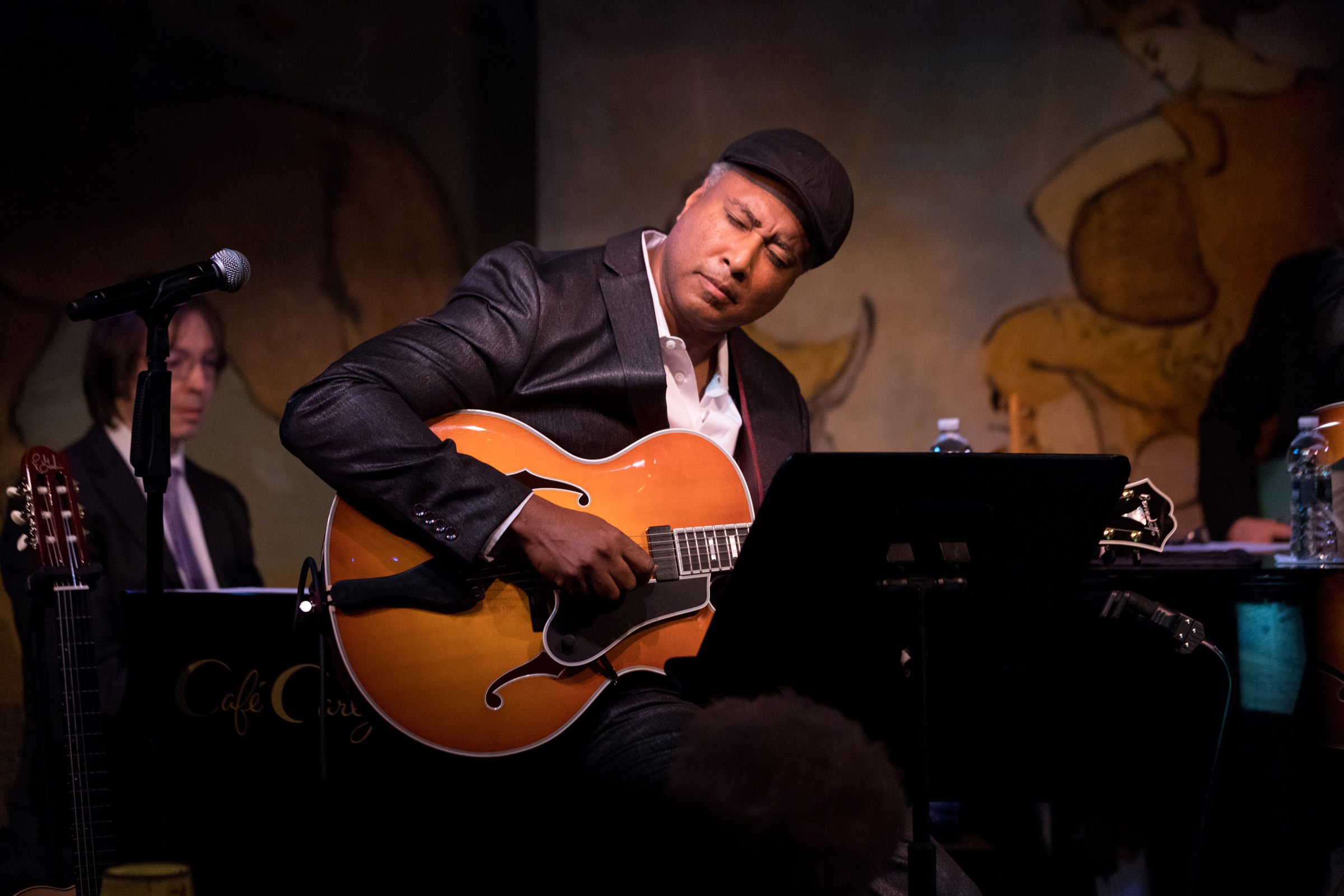 In addition to baseball providing financial funding for music, as Williams joked, he said he often thinks about the other benefits playing professional baseball has provided him. "I often correlate my experience of playing baseball to music. Playing under pressure, being on a successful team and being part of a successful franchise [the Yankees]," Williams revealed. "It's a double-edged sword. I have never done anything halfway. It is the same thing with music. I want to be thought of as a musician and not a former baseball player who plays music. So that's a challenge. I make sure to work every day — as hard as I have in baseball — to become the best musician I can be. Not only do I want to perform to the best of my abilities, I want the respect of the music industry."
"Even though baseball has opened a lot of doors I may not have had the chance to have [opened] otherwise, I have to perform," continued Williams. "I have to be an incredible musician. It's a challenging and fulfilling experience. It is so rewarding because there are a lot of people really surprised that a person who spent so much time playing baseball can have a music career and put everything into it. I hope at the end of the day, I will be a better guitar player than baseball player, but that remains to be seen. It is a worthy goal to have and can only make me better every day. If you spend time doing something, you might as well do it right."
Transcending a fantastic baseball career is a worthy challenge indeed. Williams certainly has a lot of cool guitars to help him attain his musical goals. He owns a large collection, purchased from stores such as Sam Ash, and gifted from manufacturers. "For example, when I was a player, I went to the All-Star Game a few times," he recalled. "One of the perks of being at the All-Star Game is they have this jam session. Gibson sponsored it. So every time I made the All-Star team, I went home with a new guitar from Gibson. But I have also spent a lot of resources and money buying gear. That's a cool part of the whole process, figuring out what the best product is. What's the newest product out there? I have had great NAMM experiences when I met a lot retailers and manufacturers. I am like a kid in a candy store at The NAMM Show."
Williams will return to the "candy store" this year, where he will be on hand to check out the new gear, and, of course, jam. "I am looking forward to playing at different booths at The NAMM Show," he relayed. "I also expect to play a 'showcase' event at 10 p.m. on Friday [Jan. 17] at the Anaheim Marriott [Level 1, Lobby, NAMM Yamaha Marriott Stage]."
Come May, the former Yankees star confirmed he will once again attend the NAMM Advocacy Fly-In, where retailers and manufacturers speak with politicians about all the benefits music can provide. "Out of all the things I do every year, having the opportunity to go to Capitol Hill and help [encourage politicians to] create some policies and laws that will affect kids for the next 100 or 200 years is something that is part of my legacy and that I pay a lot of attention to," Williams concluded. "It's about having an impact. When things are all said and done, it is one of the things I will remember most."