No product segment within the music products industry is more closely associated with rock 'n' roll than the guitar. And, in part, because rock music has had an outsized influence on popular culture for more than 60 years, guitars have been—and they remain—a powerhouse for brick-and-mortar music stores. Recently, though, as fewer rock bands achieve superstar status and as Top 40 stations populate their playlists with earworm pop confections and tunes from singer-songwriters, the guitar segment has undergone substantial shifts. Who better to give us perspective on that continuing evolution than guitar manufacturers that are leaders among their peers? The executives we recruited for this piece offer unique insights into prevailing market trends, how best to boost brick-and-mortar sales and strategies to seed the next generation of guitar players.
Our panel of experts boasts representation from both the acoustic and the electric worlds. The participants are Steve Patrino, President, The Music Link; Ben Parker, Marketing Manager, Teton Guitars; Judy Schaefer, Director of Marketing, PRS Guitars; and Jimmy Lovinggood, Executive Vice President of Sales, D'Angelico Guitars.
The Music & Sound Retailer: Speaking from a brand-agnostic point of view—looking across the entire universe of guitars—what categories, types and varieties have been the strongest over the past year? Which have been the weakest? What direction are the trend lines pointing in, as regards the gear that players are attracted to right now?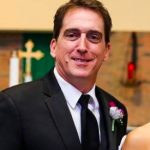 Jimmy Lovinggood: Looking across the whole spectrum of guitar sales, electric hollow-bodies, arch-tops and acoustics have risen to the top. A huge number of new artists are starting to incorporate more semi-hollow and arch-top guitars into their sounds, and consumers seem to be following suit. And, every offering has to be accessibly priced. Boutique guitars at higher price points aren't doing well right now, because there are more affordable options than ever before. There are a lot of excellent electric guitars being made for under $2,000, which wasn't always the case.
Well-priced flat-top acoustics are also extremely strong right now, for similar reasons. Hobbyists and serious players alike are picking up affordably priced flat-tops that sound more expensive than they are. In terms of which types and varieties are succeeding, dreadnoughts, grand auditoriums and jumbos are all doing well—typically with a cutaway, so that they're more versatile. Finishes that are more traditional, including satin, are also doing well right now.
Steve Patrino: Generally, the electric guitar market is starting to come back. Although some acoustic instruments are steady, the electric guitar is having a greater immediate spike.
Trend-wise, we see an increase in well-designed instruments. By that, I don't mean the build quality itself but, rather, unique, niche ideas and styles. With more information available than ever before in history, players know exactly what elements they want, and they're more liable to step away from the traditional "must be a dreadnought" or "must be a three-pickup double cutaway."
The higher-dollar products aren't moving as fast—you see that across all styles of instruments—but the well-designed "economy" and "economy-plus" models seem to be extremely strong. Some of that trend is likely from the used and vintage market, which is large.
On the acoustic side, we've seen something like our Recording King Series 7 guitars carve out a very strong niche, even within the crowded market of "economy-plus," simply because they're well designed and well made.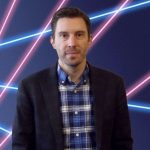 Ben Parker: Almost our entire dealer base is saying that acoustics are still what brings customers into their stores. Guitar players still want to hear and feel an acoustic guitar before they commit to it. For us, acoustic versus acoustic-electric sales are 60/40 in favor of pure acoustics. We have seen strong demand for smaller-body guitars, too. Our Parlor and Range (3/4 mini jumbo) guitars have been doing really well, and we see more people posting pictures on social media with both body shapes. Affordable, non-custom armrest models have also taken off. The feedback from players for the armrests has been outstanding.
If you look at the numbers, there is still an electric guitar market, but our dealers tell us that more of that is moving online. However, the electric guitar has been adopted into just about every genre of music; so, that category isn't going anywhere. It just does not seem to be a driving force in music, as it used to be.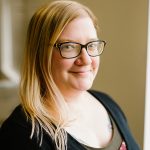 Judy Schaefer: I think the trend is simplicity. People are kind of done with things that feel like fads, things that take too long to understand (or explain), and things they have to fight to play. It's called "play," after all; it shouldn't be complicated! Well-made, straightforward gear that works is beating out gimmicks. Strange to think that hasn't always been the case! For PRS, that can be seen by the success of the Custom 24, the welcome reception of the McCarty 594, the popularity of our satin-nitro finished instruments and the successful return of the CE bolt-on. Simple classics.
Also of note, the old acoustic versus electric push-down/pop-up game is more flat now than ever before. There doesn't seem to be any outside force or strong trend heavily swaying the tide in that regard. The lack of volatility has made for a more comfortable sales climate.
Manufacturers and retailers alike can take advantage of that trend by focusing on their core products, and by continually pushing out content to increase engagement with their brand(s). Content helps build community, which, in turn, leads to commercial success!
The Retailer: Many full-line music stores have a robust guitar business, but others are looking for ways to make guitar sales a larger share of their bottom line. What specific tactics or strategies could a brick-and-mortar music store implement to goose its guitar sales? Is it about inventory…demos…service add-ons…accessory items? Share your advice.
Schaefer: Everything you mentioned is part of it. But, in the end, people don't want to be "sold." The biggest thing I would like to see dealers do is create a brand for themselves. It might not be as easy to measure as giving away an accessory add-on package with each guitar sale; however, being able to cultivate a community around your business will take you further in the end. That can mean getting involved with local school programs, creating events at your store, contributing to online communities that fit your product offerings or finding non-traditional venues to participate in, such as local music festivals.
If you can become a part of the community as much as you're a retail outlet, you will be front of mind when the time comes to buy. Moreover, if you really do this effectively, you will create your sales moment. It's too long of a game only to focus on short-term sales.
That said, you have to have the right inventory for your store…the right range of price points, and enough of a mix per brand to represent the product well and offer alternatives to shoppers. It can take a few conversation starters to get to the winning piece sometimes.
And, you need educated staff members. People are buying what you are saying as much as what you are selling. So, having an educated staff to build trust with your customers is a must!
Lovinggood: Brick-and-mortar stores need to be implementing all the things you listed! You need well-stocked inventory in order to sell, and in-store demos will always be useful for promotion, especially for smaller brands that customers may not know as well. However, more than anything, dealers need an educated staff. All of the independent stores that are succeeding have that in common: an educated staff that knows the gear and how to sell it. A lot of customers come in with questions, or they're on the fence about their purchase. A well-educated staff is really the only thing that can turn those questions into sales.
Nowadays, if customers know everything they need to know about a product, they're often going to make their purchase online. If they have questions, or if they want to feel the guitar in their hands, they're going to go to a brick-and-mortar store. That's where a well-educated staff becomes hugely important. Merchandising is also important in this regard. Making sure that the instruments are well taken care of, and that they're displayed with care, is very important in terms of a customer getting an accurate read on the instrument's feel.
Patrino: Of course, right now, in the U.S. and worldwide, there's a retail revolution. The actual sales mechanism has changed so much, as we all know. Having an online presence in addition to your physical store is practically required nowadays. Making the vibe of your store visible and present in your Web site presentation can show a customer who is exploring what's important to your store, and what he or she can get from an in-person visit.
Having knowledgeable staff, continuing service after the sale (string changes, lessons, etc.) and involving your business in community events can all make the difference, too. In-person customers can be extremely loyal to your store. Online customers, however, are often disloyal to a single vendor. Having community events, such as a Battle of the Bands, performances or clinics, can turn those online customers into actual store visitors.
Friendly staff members should also have an instrument to pitch at most price points. That way, when a customer describes his or her budget, a salesperson can pitch the right match.
Parker: Stores have to make sure that they are the guitar experts in the area. Provide in-store demos and record them; then, upload those demos on YouTube and your Web site. Host events where your customers can engage with guitars and guitar accessories that are new. Have an effect pedal night, when customers can come in and chain a bunch of pedals together, so they can see what they sound like together. The store's guitar teachers can present clinics on guitar-related topics. I love to host events, because it brings in not only existing customers, but also brand new customers who haven't had a reason to come by your store yet.
The key is to provide reasons to come into your store. I can buy anything I want right on my phone—anything except experiences with real, live people. That becomes the responsibility of brick-and-mortar stores…to provide those real, live, personal experiences. Those types of experiences are at a premium in our digital age, and customers are willing to travel and pay extra for those experiences.
The Retailer: We all know that, if we don't seed the next generation of guitar players, the future for guitar manufacturers and retailers will be uncertain. What are the best, most effective ways to cultivate that next generation? What efforts does your company, and do your dealer partners, undertake? What results have those activities yielded?
Parker: I am sure the lessons theme has been pounded into everyone's head a million times over. But, the best way to sell more guitars is to make sure the beginner guitar player has a positive experience with a quality beginner instrument. Not only do you need a quality guitar, but you also need quality teachers. Today's guitar teachers have to be dynamic, and they have to make new musicians want to practice and stick with it, even after they realize it's going to be way harder than they thought it would be. The best teachers get their students through that painful initial phase. Then, once the new players learn a few songs, they're hooked!
It seems like more schools are teaching guitar and ukulele as part of their music programs. Every high school and most middle schools in our area have both guitar and ukulele. We have teamed up with the school districts, and we've donated instruments to help them start their programs. This has seeded the market with new players who are excited about the instruments.
Schaefer: I think younger people really need to see more aspects of guitar playing than being the front man in a rock group. The days of the guitar gods are fading. Don't get me wrong: We still, and always will, have some greats. But not every kid who picks up a basketball is going to be Michael Jordan—and that's OK! You can still enjoy playing, learning and growing. You can still create. You can even still make a living by playing guitar.
One of the ways we try to communicate that is by engaging with non-traditional artists and influencers. Yes, we work with Carlos Santana and Mark Tremonti; however, we also work with Rob Harris, who wrote the theme for "The Lego Batman Movie"; Ricky Tillo, who backed Lady Gaga's Super Bowl performance; and Tyler Larson of Music is Win.
We also make a strong effort to engage with people at "ground zero" by showcasing at music festivals, as well as speaking with guitar students in communities across the country. Last spring, I was able to give a talk to young, female guitar players. The message was that, if you keep up with your playing, there are countless ways to have an MI career.
Lastly, I think creating and sharing content that helps people for the months and years after they get their first guitar is hugely important. We need to support aspiring players early on, so that they'll keep playing! There are some great apps out there now, and some wonderful online and in-store lessons programs that help the cause. There is no one-size-fits-all model. So, we work with several educational partners to help make sure the next generation can grow.
Lovinggood: Cultivating the next generation of guitar players is something we have very much focused on for the past several years; it's massively important. Not long ago, there were very few artists who endorsed D'Angelico; since, we've grown to have an expansive and diverse artist roster. In particular, we've made it a point to have both modern artists and well-respected legacy names playing our guitars. Our product line spans every genre, and our artist roster reflects just that: jazz cats, indie rockers, classic rockers, bluesmen, singer-songwriters, studio musicians, etc. Seeding the market in this particular way has really catapulted the D'Angelico name to much greater popularity, and we're tremendously proud of the presence we've established across a number of music scenes.
We've also put a huge amount of effort into developing our brand, rather than only focusing on where instrument companies market to players. We've made sure to have an impressive social media presence; to produce the highest-quality video and photo content; and to consistently grow our young audience by sponsoring music festivals, working with music blogs and taking a creative approach to our marketing. The music industry can feel like a small place, where marketing constantly hits the same audience. So, we make a concerted effort to reach beyond our industry standards, because a lot of young musicians aren't necessarily following what middle-aged musicians are.
Our creative partnerships and events that go beyond just the music industry reach those younger players. And, combined, all of our efforts have seen us gain a much larger young following in the past few years.
Patrino: Popular music will follow its arc regardless of what we, as manufacturers and retailers, are pushing. I don't think accordion stores were responsible for that instrument's decline in popularity.
That said, finding young talent and going where they are is essential. As guitar builders, we're looking for new artists at festivals, local shows and online. Starting, and then nurturing, those relationships has been extremely helpful and fulfilling both for us, as an instrument maker, and for the artists. Artist endorsements do affect sales, provided it's the right artist and the right product.
Guitars are still being used to make music. In fact, now, most songwriters who write and record out of their homes are going to have an acoustic guitar, an electric guitar and a bass. So, even if a lot of their sounds are electronic "in the box," they're still recording with at least three physical instruments. Sixty years ago, most players had one instrument. So, even with the changing styles of music, retail needs can be even greater.