Guitars, drums, pro-audio products and DJ equipment. All are fantastic products that provide an excellent backbone for this magazine. But other products should not be forgotten, and the Music & Sound Retailer makes sure they are not. Hence, we bring back our popular "Salute to Lesser Publicized Products" feature. Some of these products are housed in sectors that are already enjoying excellent MI growth and will continue to do so. But if you are looking to think outside the box and stock different products on your shelves as we quickly approach the holiday season, here are some options.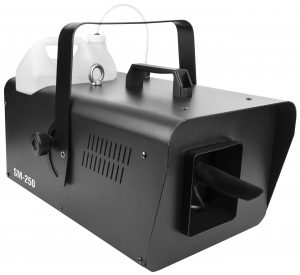 Let It Snow
It's starting to get cold outside, so let it snow. CHAUVET DJ's DJ Snow Machine, a perhaps lesser-known product in any mobile performer's effects bag of gear, should not be overlooked. Snow Machine is high output with user-friendly volume adjustment via a wired timer remote, digital display and built-in DMX. Producing a snowing effect with real output material for near and far distances, Snow Machine uses CHAUVET DJ non-toxic, water-based snow fluid that is non-flammable and unscented for safe use within all gig environments.
Contact: Chauvet DJ, chauvetdj.com
The Right Connection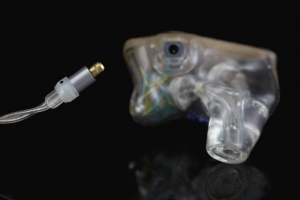 The Ultimate Ears IPX Connection System, co-created with estron a/s, provides a lightweight, IP67-certified, sweat-proof, durable connection between cable and connector, allowing for easy swapping between different cable types. The Ultimate Ears SuperBax is a road-worthy cable, strong enough to hold a 12-pound barbell, yet so lightweight and transparent that it becomes virtually invisible, stated the company. With significant reliability improvement, this new system can handle thousands of cycles of connect-disconnects. The new UE IPX Connection System can be plugged into any audio interface with a 1/8-inch headphone jack.
Contact: Ultimate Ears, ultimateears.com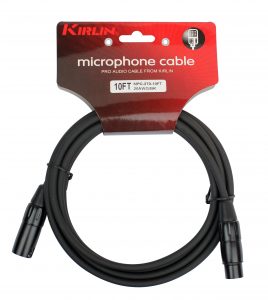 Look Ma, No Noise
Although pro-audio products receive plenty of coverage, microphone cables are featured less often. Kirlin's MPC-270 is noise free, designed to prevent external interference, and ensures signals travel rapidly and smoothly with minimum distortion, delay or loss. These cables feature two 20-gauge CCAM conductors (twisted with a pair of cotton yarn fillers), conductive PVC shield with 100-percent coverage and CCAM spiral shielding with 90-percent coverage. The MPC-270 features a wide range of lengths, from three feet to 50 feet, all topped off with a sleek, black finish.
Contact: Kirlin, kirlincable.us
Women and Children First
Of course, guitars are well publicized. Acoustic/electrics are less so. But even less publicized, making them excellent for this article, are acoustic/electrics that stand out from the rest of Yamaha's inventory because their size and shape make them more popular among women and younger musicians. Yamaha's APX600 and CPX600 are a great fit for country, rock and blues. The guitars are successors to the top-selling APX500III and its companion CPX500II. The APX600 continues the company's thin-body line of guitars, while the CPX600 offers a medium-jumbo profile. Key new features include fresh finishes for both models, and an upgrade to a genuine abalone rosette in the APX600 for a superior acoustic tone. In addition, the scale length of the APX model has been shortened from 25 9/16 inches to 25 inches for greater playability. The thin-body APX600 features a spruce top, eastern mahogany back and sides, die-cast tuners and the Yamaha-exclusive System55T preamp, a one-way piezo pickup with three-band EQ with an adjustable midrange, and an onboard tuner.
Contact: Yamaha, usa.yamaha.com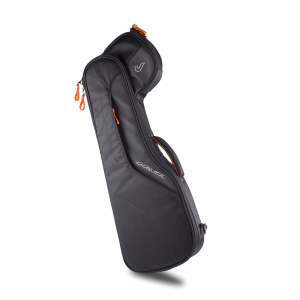 Blades of Glory
Gruv Gear's GigBlade offers a unique side-carry approach to offer the quickest, most practical and user-friendly way to carry guitars, basses, ukuleles, mandolas/mandolins and most headless guitars, stated the company. Its single shoulder strap allows users to sling the bag across their bodies or carry it snugly by their sides. It offers both quick load and full clamshell access for ultimate versatility, and removable foam bars that can be arranged to customize the fit. Other features include water-repellent 1680D ballistic nylon, StrapFlat long pocket, movable neck brace (included on large model) and bottom foam bars for a customized fit.
Contact: Gruv Gear, gruvgear.com
Rat Pack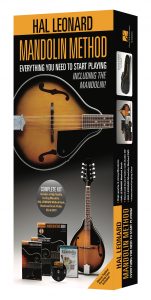 The Hal Leonard Mandolin Method Pack boxed set includes everything customers need to learn to play the mandolin, including a high-quality mandolin itself, stated the company. It is finely constructed with quality tuners and a level playing bridge, making it an ideal instrument to learn on. The pack also contains a padded carrying case; a comprehensive, easy-to-use beginner's method book/CD with songs to play while they learn; scale and chord books; and a DVD featuring onscreen musical examples and demonstrations to really hammer home everything they're learning in the books.
Contact: Hal Leonard, halleonard.com
This Ukulele's Got Talent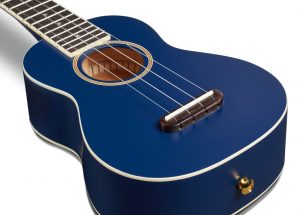 Fender Musical Instruments Corp. released two ukuleles inspired by singer-songwriter Grace VanderWaal. The 2017 "Billboard Rising Star" award recipient popularized ukulele when she won Season 11 of NBC's "America's Got Talent" in 2016 at age 12. The Grace VanderWaal Signature Ukulele and Moonlight Ukulele were created with the classic clean Fender tone to inspire and capture the hearts of the next generation of musicians. The Signature Ukulele includes a Fishman Kula preamp system, a dark walnut gloss finish, gold sparkle rosette, gold hardware, custom floral soundhole label and Grace's distinctive heart signature adorning the back of the headstock. The Moonlight Ukulele features a navy blue satin finish, gold sparkle rosette, gold hardware and a custom floral soundhole label inspired by the album art from VanderWaal's debut release.
Contact: Fender, fender.com
Secret Agent Case
Bags and cases are getting some love in this month's issue, but it is still fair to call them lesser publicized. MONO's M80 Stealth Electric Guitar Case is intended to make sure traveling with a guitar doesn't weigh you down. That's because it's lightweight and sleeve-like attributes give users added mobility as soon as they wear the case, without compromising on the protection and storage of the guitar. Ergonomic enhancements and aesthetic beauty make the Stealth Electric Guitar Case every minimalist's dream, stated the company.
Contact: MONO, monocreators.com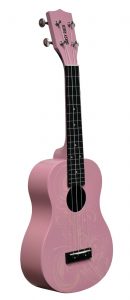 Girl Power
Let's hear it for the girl! KMC Music expanded its Daisy Rock line for girls with the introduction of three new concert-sized ukuleles and a complete line of USA-made accessories that include 12 guitar straps and eight premium celluloid guitar pick packs. The concert-sized ukuleles are available in Mother Earth, Pink Blossom and Punk Pink finishes that feature designs that live up to each model's name. All three ukuleles sport geared tuning machines and rosewood fingerboards and bridges. Also debuted were 12 new guitar straps, made from select cotton with suede and leather ends. The eight celluloid guitar picks feature the premier pick material that give a traditional feel with a smooth striking surface and warm, round musical tone.
Contact: Daisy Rock/KMC Music, kmcmusic.com
The Pendulum Swings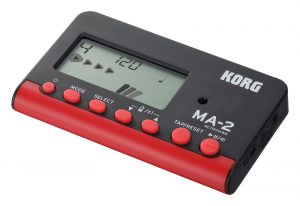 Metronomes are certainly a product that receive little press. Korg's MA-1, a compact card-type electronic metronome, has been further improved with the MA-2, an indispensable unit for rhythm training that solidly covers the functions of a metronome, the company stated. In addition to basic functionality, a wide tempo range, and a generous number of beats and rhythm patterns, it also provides user-friendly features including an improved display; a loud, crisp sound and additional functions such as a newly provided "timer mode." Choose from two different color schemes for the body: blue and black, or black and red.
Contact: Korg, korgusa.com
Nimble and Quick
Kyser Musical Products is saying "aloha" to three new Hawaiian-themed Quick-Change capos for ukuleles: Red Hibiscus, Pastel Hibiscus and Hawaiian Lei. These Kyser Quick-Change capos are specifically made for the small neck and flat fretboard of ukuleles. With a much smaller body, no curved radius and lighter spring tension than the original Kyser Quick-Change capo, it's the perfect fit for ukes, stated the company. Ukulele players can now use a beautiful, island-themed capo to quickly and easily change the pitch of their instrument without changing their chord fingerings.
Contact: Kyser, kysermusical.com
Silent Treatment
Shhhh. VocoPro's SilentPA Fully Customizable Wireless Audio Broadcast Systems are for anyone who needs sound reinforcement in loud environments without disturbing others. The SilentPA line of products can be used to create fully customizable wireless, silent PA systems with either stationary or bodypack individual transmitters and bodypack receivers. The SilentPA is the first of its kind, with 16 easily adjustable channels allowing up to 16 transmitters to broadcast (each on a unique frequency) to an unlimited number of receivers, stated the company. Listeners can then tune in to the program they wish to hear, which could be different bands performing simultaneously in the same hall, a house of worship broadcasting its sermon in different languages or a backyard concert in a quiet neighborhood.
Contact: VocoPro, vocopro.com
Totally Tuba-lar
Tubas rarely get covered by the trade press. That changes now. The John Packer JP078 is a tuba at a price point that allows it to be a rental, stated the company. The John Packer JP078 Bb mini three-valve tuba is also ideal for smaller hands or those that struggle with the weight and size of full-size tubas. The JP078 Bb Tuba provides a well-constructed entry-level student instrument for beginners and more accomplished players at an attractive price/performance balance. This instrument clearly has a place in the education system and with training bands, and it works well not only as a student model, but also for the more "mature" player looking for a lightweight tuba, the company noted. At only 33 inches high, the JP078 is surprisingly small for a tuba, being easily comparable to a euphonium in size. However, despite its smaller form factor, it still performs well in line with other much more expensive (and larger) models. With a compact 14-inch bell, four water keys and reinforced bell ring, the instrument boasts all the components that one would expect from larger models.
Contact: John Packer, jpmusicalinstruments.com