An in-depth look at how MI retailers have handled the coronavirus health crisis.
The onset of the coronavirus pandemic has sent shockwaves throughout the entire United States, not to mention the entire world, changing the way we live our lives almost overnight. That is especially true in MI, where a business model that is based on community and togetherness in music-making is now expected to continue from the safety of social distancing.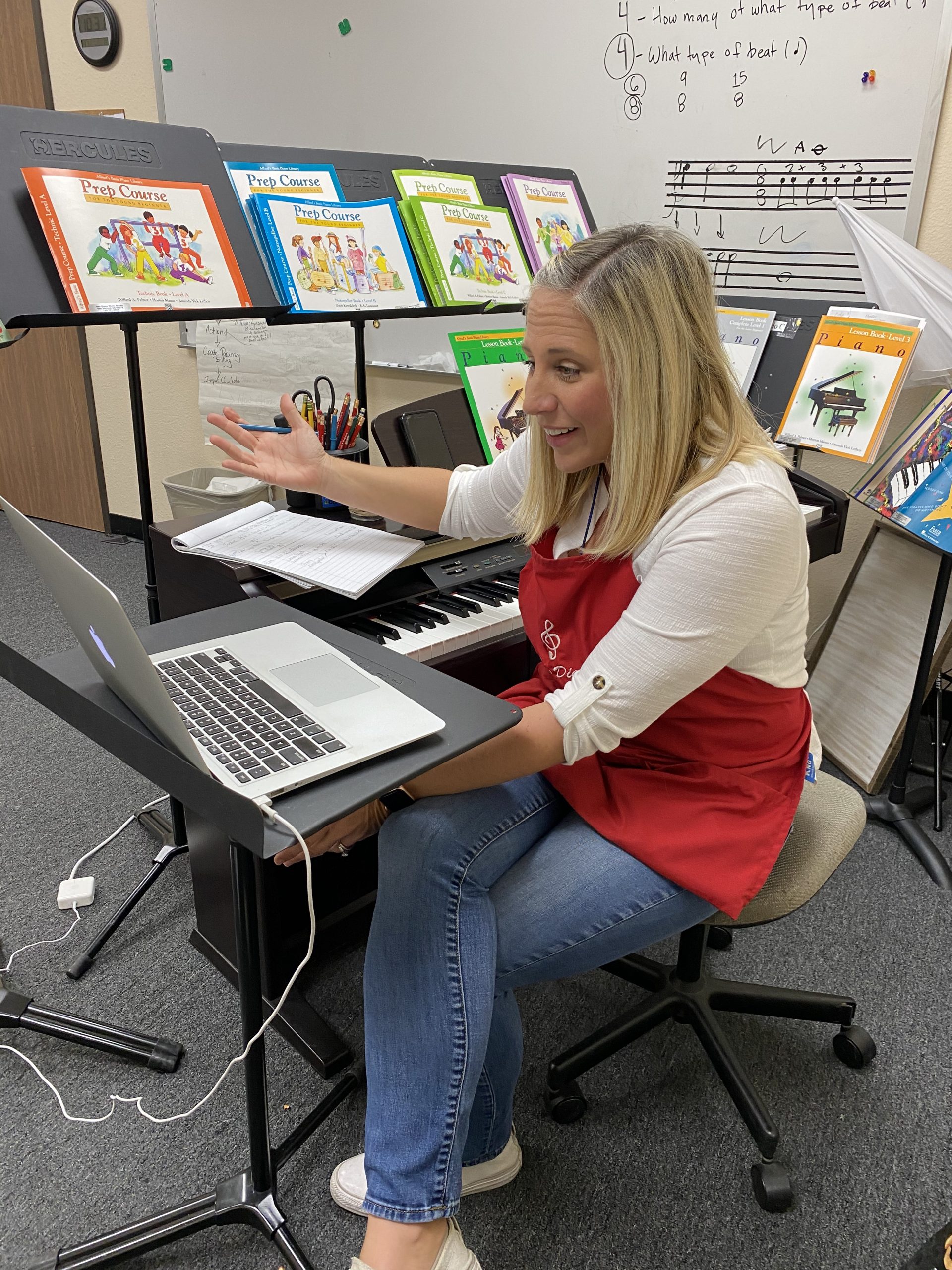 With guidelines varying from state to state, retailers are having to approach the problem in unique ways based on their location and business model. As San Diego Music Studio's Kimberly Deverell, director of educational development and advocacy, and Robin Sassi, president, put it, "Everyone is going through this and has their own story. What's happening right now could happen to anyone. It just happens to be happening to everyone at once."
With repairs falling under the Department of Homeland Security's guidance on essential services, Sassi and Deverell are able to keep their business open, but in a modified fashion. Only one repair technician is able to work in the store at the same time, and extreme measures are taken to ensure cleanliness.
"We have them disinfect before and after every shift, and they all are wearing gloves," explained Sassi. "While they each have their own bench, they might share tools, so we have to clean those."
Sassi and Deverell make use of the 4,000 square feet of space within their store, staying in different rooms and using walkie talkies to communicate. To keep store traffic down, customers have been advised to email ahead for an appointment. "There is no walk-in traffic," said Deverell. "It's just one at a time, very controlled, and it's all people we know."
Allegro Music owner Charlotte Jansky and general manager Clarence Berry are facing a similar issue, directing customers to email or leave a voicemail if there is anything they need.
"It's hard to not pick up the phone. It goes against our whole business model," said Berry, who comes into the store to meet with Jansky for a few hours each day. "But I don't want to pick up the phone, because that person will inevitably say, 'So glad you're open!'"
Allegro Music has a small Reverb presence, but online sales are not a large part of its business, so the movement of product has been limited to the occasional accessory sold through curbside pickup. Therefore, Jansky and Berry have been in contact with their vendors in order to keep the dialogue open in the short term, as well as to prepare for issues that may lie ahead as their business, along with the economy as  a whole, begins to work toward its return to normal.
"Our vendors have been very responsive," said Jansky. "We told them we need some flexibility, and we've been calling to cancel backorders. We also talk to them about the cash-flow issues that we anticipate when we finally reopen, and they have all been very nice about working with us."
What is keeping the store afloat is rentals, specifically those that are participating in Allegro Music's autopay program. "I'm not sure how other stores are going to make it through this unless they have an alternate stream of revenue. For us, that's our rentals," said Berry. "That's saving us."
Rentals are also proving to be a short-term boon for Buddy Rogers Music, which was mandated to close by the state of Ohio. (It since reopened on May 12.) "The schools here have pivoted to online learning, and I know that my own daughter's band director is giving her assignments as part of the curriculum," said Brandon Voorhees, general manager. "So, music education is still continuing remotely, and people are supporting us by still renting their instruments."
Voorhees and the rest of Buddy Rogers Music's leadership team are taking this time to look at new ways to keep the business relevant during the shutdown, "such as providing resources to our band directors to help them grow band projects for the next year," Voorhees explained. "We are still in communication with them through a lot of email, Zoom and chatting.
"We are pivoting to new opportunities, and my advice to other retailers is to stay calm and use this time wisely," Vorhees continued. "Figure out ways you can turn a disadvantage into an advantage. Try to be most effective at the things you can do."
Saied Music Co., which primarily operates in Oklahoma and Arkansas, with one location just over the Oklahoma border in Sherman, Texas, is one of the rare MI stores that so far has been allowed to remain open, but even it had to make big changes to its day-to-day operations.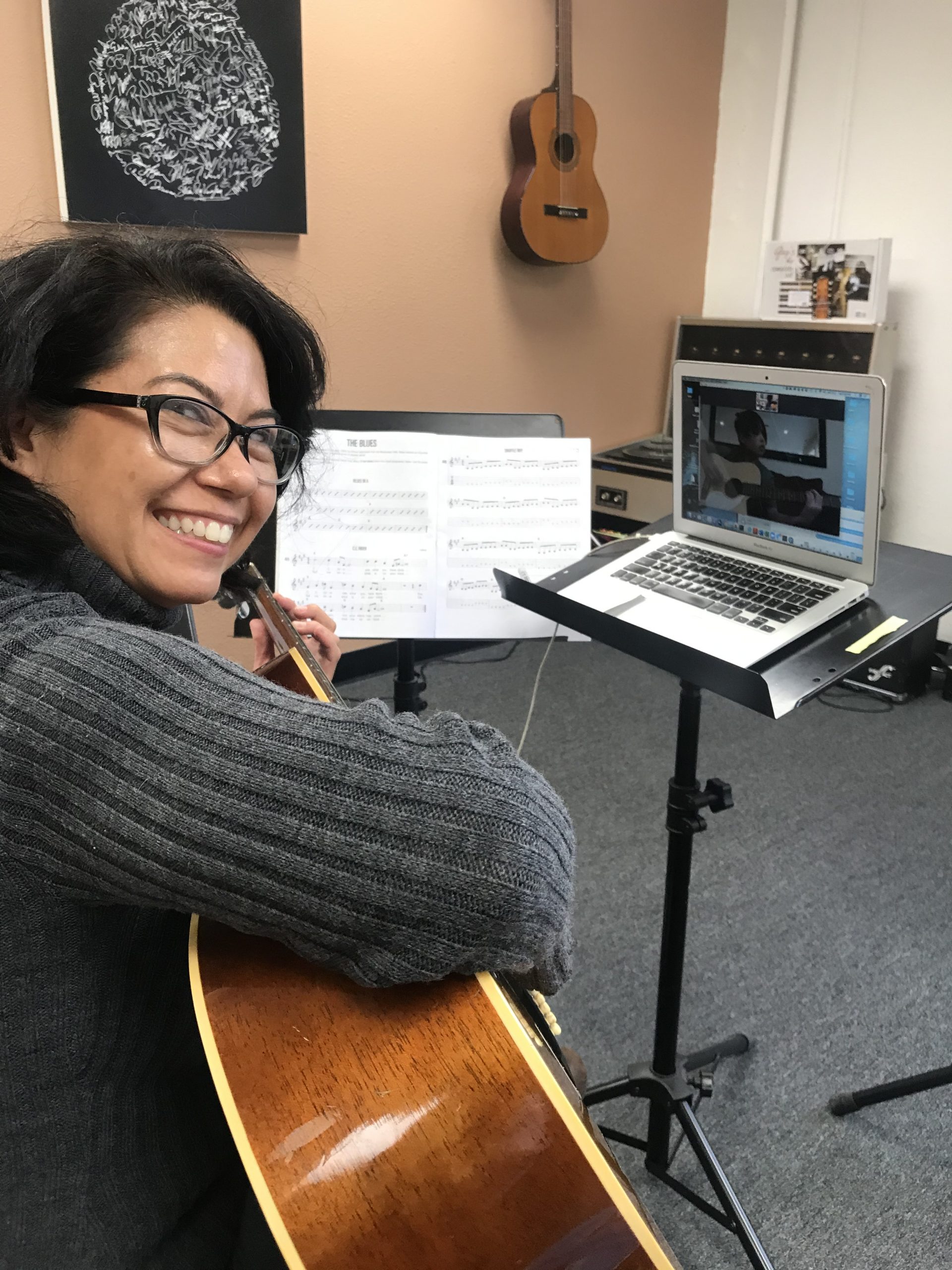 "We have placed signs at our entrance, at all counters, in all instrument areas and on pianos instructing customers, 'We are glad you are here! Due to COVID-19 precautions, please ask for assistance before handling any instrument. Thank you!'" said manager Kim Koch.
All customers are escorted through the store, at a safe distance that complies with CDC guidelines, and any instrument that is touched is then sanitized. But Koch noted that customers who come in during this time are not shopping and loitering as they may have done in the past. "The customers coming into our stores are very intentional," Koch said. "They are coming in to buy, not browse."
Saied Music offers FaceTime browsing for customers who would rather not come into the store, and they, like Allegro Music and San Diego Music Company, have developed a curbside pickup program. While store traffic is down, Koch has noticed an uptick in sales for one accessory in particular. "We had a bit of a run on guitar strings, the toilet paper of the musical world," she joked.
Time to Accessorize
For Sassi and Deverell, accessories have also been a big seller during this time, thanks in part to delivery issues that are plaguing the likes of Amazon.
"You can't find certain products on Amazon, like reeds, and they are prioritizing some items over others, so there can be a delay. So, any music store with stock right now is probably doing well," said Deverell.
"The music teachers in our community are taking their lessons online and, lo and behold, they are finding that they need sheet music," added Sassi. "A lot of the publishers aren't shipping right now, so teachers were trying to order direct and weren't able to get their shipments. So, we are still placing pretty regular orders, and if they are local, we will drive by and deliver it to their door the same day."
Online lessons have also been a great source of revenue for retailers, as students are eager to continue their lessons while they are socially distancing at home.
"Some of our teachers have been moving their lessons online, using Skype," said Berry. "One of them is coming in here to use Skype because they aren't able to do it at home."
Saied trained all of its private lessons teachers in how to conduct their lessons via Zoom and even held dress-rehearsal lessons "so that each teacher could experience the process and we could see what the student would see," said Koch. "We wanted to make sure each teacher had a professional setting and could be clearly heard and understood from the student's point of view. Parents were also super grateful for the continuity of instruction and some structure in their kiddos' days."
Sassi and Deverell have taken on the online teaching duties themselves after having to furlough their staff. "It's not the most ideal situation, but we are working with what we have for now," said Deverell.
Both Deverell and Sassi had effectively retired from teaching at this point, but they are more than willing to step up to do what's best for their business and their employees. "We know that we will be able to rehire our staff again; the question is when. That's why Kimberly and I are teaching so much and why the store is doing so many repairs. It's to make sure that they have jobs to come back to," said Sassi. "The way we think about it is that we have a ship with a crew, and right now, we need to put the crew on an island while we take the ship back out to weather the storm. And we will come back to get them."
Each of these retailers has been open for decades, surviving every curveball that has been thrown at them over the years. The feeling of confidence is pervasive throughout the industry, with MI professionals believing that they will all come out stronger on the other side.
"Having something like this happen wakes you up," said Voorhees. "We are confident that we'll be able to pivot and stay in business. We've been open for 60 years, and we have survived a lot of ups and downs, so I have no reason to believe we won't be here for 60 more years. We're looking forward to coming back."
For more features from the Music & Sound Retailer, click here.