It's safe to say that 2020 has been a year unlike any other. But one thing remains the same: MI products make great gifts.
It's safe to say that 2020 has been a year unlike any other. But one thing remains the same: MI products make great gifts. Here are 21 products that can hopefully help ring the registers at your store during a holiday season that will perhaps be more important than ever before.
Rock You Like a Hurricane
CHAUVET DJ introduced the Hurricane Bubble Haze X2 Q6. Doubling the effect and volume of its predecessor, the product features six quad-colored (RGB + UV) LEDs that illuminate bubbles, haze or haze-filled bubbles. The new effect features twin blowers with variable-speed loft fans that push bubbles up into the air. CHAUVET DJ's "Always-Ready" technology means the effect can run continuously to keep the party going. It has a gravity-fed bubble reservoir that recirculates unused bubble fluid, reducing fluid consumption. And a built-in cleaning function increases machine longevity and reduces clogs, stated the company.
chauvetlighting.com
Get in the Loop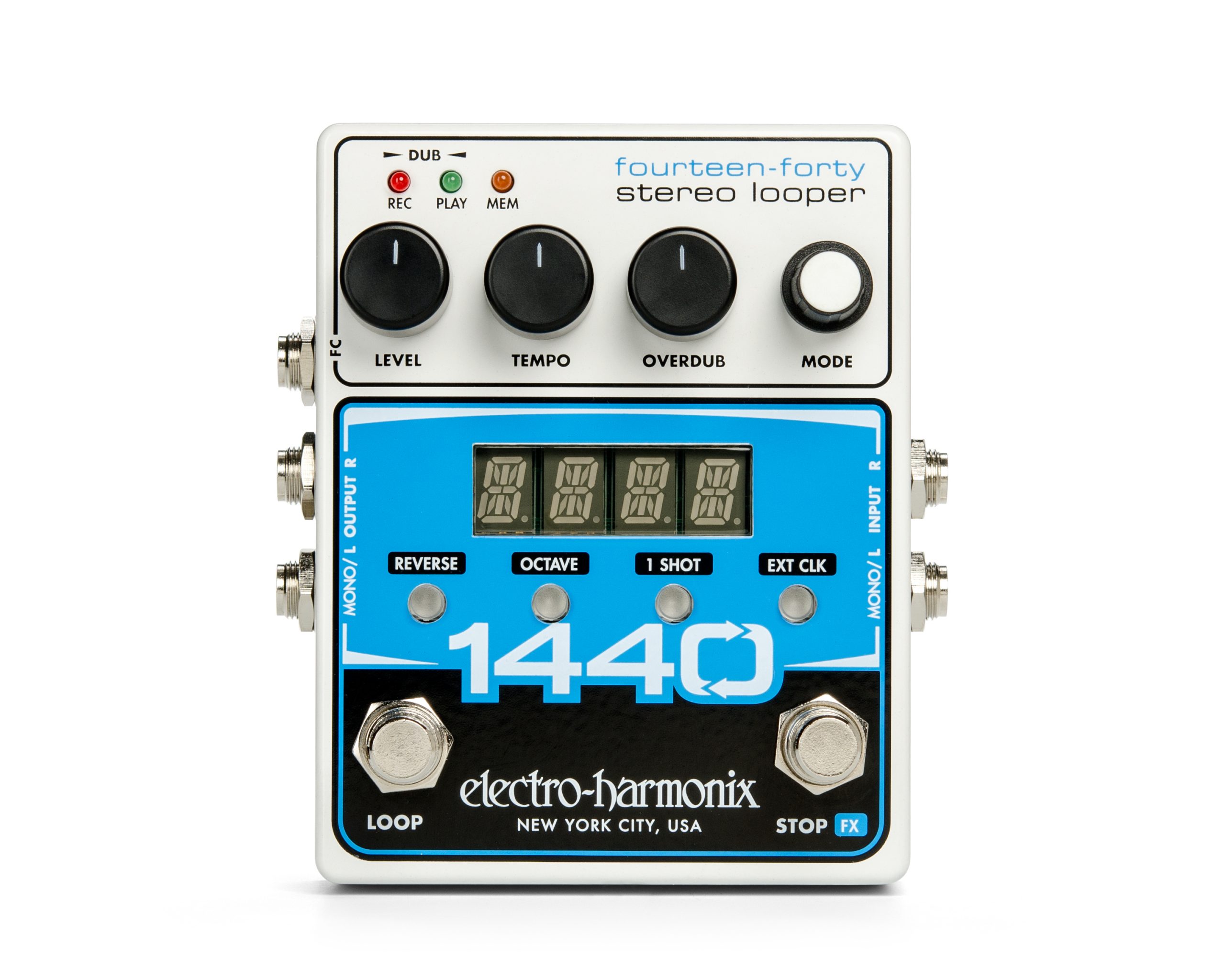 Electro-Harmonix introduced the 1440 Stereo Looper, which delivers 1,440 seconds (24 minutes) of stereo recording time and the ability to store 20 loops, which remain in memory until erased. Other features include: uncompressed audio (24- bit A/D/A 44.1kHz sample rate); Undo-Redo function (also available via optional footswitch); Reverse and Octave speed effects at the touch of a button or a footswitch tap; 1 Shot Button: when pressed, the loop is played back one time, then stops; footswitch selectable for Stop, Reverse/Octave Effects, or Loop Retrigger; unlimited overdubbing; optional external footswitch control for selecting loops and Undo/Redo; adjustable loop fadeout time; loop synchronization to external MIDI clock; USB connection for download and upload of loop audio files with custom EHX1440 application for Mac and Windows; and programmable looping order: REC/PLAY/DUB or REC/DUB/PLAY.
ehx.com
Fantastic Four
Innovative Percussion has four products available for the holiday season: the LAX-1, Shannon Forrest SF-1 signature model, Matt Billingslea MATT-1 signature model and KDB-2 "Cloud" beater. The LAX-1 features a 5AB size diameter, which is for those looking for something larger than a 5A and smaller than a 5B. The Shannon Forrest SF-1 signature model features an 8A size diameter and a quick taper, which allows the stick to have a heavier feel while still allowing the player to have complete control over a smaller stick. The Matt Billingslea MATT-1 signature model features a 5AB size diameter and has an extended length of 16 1/2 inches. The MATT-1 also has a gradual taper, which provides great response and balance to the stick, and the teardrop bead is designed to cover the multitude of different styles Billingslea has to perform on any given night. And the KDB-2 "Cloud" beater is based on the classic beaters of the 1920s to 1940s. It is best for studio use if end users like a softer slap that amplifies the low-end punch out of a kick drum, stated the company.
innovativepercussion.com
What a Revelation
MXL Microphones' REVELATION II microphone is the successor to the MXL REVELATION. The REVELATION II utilizes the latest design and manufacturing technologies to offer clarity and versatility of the MXL REVELATION, but at a fraction of the price, stated the company. It offers the warmth and intimacy of a quality tube microphone, but with extended clarity and punch for balanced recording, stated the company. A dual gold-sputtered, six-micron diaphragm and handselected EF86 pentode tube are intended to provide warm, rich and transparent sound.
mxlmics.com
I'll Be Needing Stitches
Fender Musical Instruments Corp. (FMIC) released the Shawn Mendes Foundation Musicmaster, a collaboration between The Foundation and Fender, which features fan-inspired art and classic Fender tone. The Signature Musicmaster features specs including a Tex-Mex Single-Coil Strat, a Player Series humbucking pickup, medium jumbo frets and a custom neckplate adorned with Mendes' signature and his foundation's "Solar Burst" icon. The Shawn Mendes Foundation seeks to inspire Mendes' audience, the youth generation of today, to learn about those causes that they are passionate about, and help empower them to use the voice they have to bring change to the world by taking action and giving back.
fender.com
White Is OK After Labor Day
KRK Systems, part of the Gibson family of brands, is adding a new family of studio monitors to its latest ROKIT Generation 4 (G4) range, the limited-edition ROKIT G4 White Noise. Available in five-, seven- and eight-inch bi-amp models, these limited-edition monitors offer the same features as the newly released ROKIT G4s, but with a different aesthetic. They are ideally suited to the way modern artists work — in all genres and environments. The entire ROKIT G4 range features onboard DSPdriven Graphic EQ with 25 settings to help condition any acoustic environment while offering new levels of versatility in a studio monitor, including an LCD screen to display DSP-driven EQ settings. The flat setting is great for most environments, but low-, mid- and high-frequency presets can be adjusted to help compensate for common trouble spots in different sound environments, stated the company. This on-board system works in conjunction with the KRK Audio Tools app.
krksys.com
Good Things Come in Small Packages
Akai Professional announced the third generation of its USB MIDI keyboard controller, the MPK mini mk3. It features universal compatibility with driverless plug-and-play connectivity. It also features MPC Beats, a professional DAW based on the legendary MPC workflow, sample content from assorted MPC Expansion packs, and a collection of versatile virtual plugin instruments (AIR Hybrid, Mini Grand and Velvet). MPK mini's all-new, reimagined Gen 2 Keybed has been redesigned from the ground up and delivers a natural and responsive key performance. Designed to assign to synth, mixer and effects plugins, it offers hands-on control of all key parameters for an immersive music-making experience, stated the manufacturer.
akaipro.com
The Bird Is the Word
In conjunction with the Estate of Charlie Parker, Hal Leonard has published "Charlie Parker: The Complete Scores" boxed set. This collection features a hardcover book with 40 note-for-note transcriptions for all the instruments that played on each track. The book comes packaged in a protective slip case, making it a keepsake for musicians as well as all Bird fans. Published to coincide with the centennial of Parker's birth on August 29, 1920, the Hal Leonard editorial crew worked closely with Parker's Estate to ensure the highest-quality transcriptions and production. Transcriptions from Parker's exemplary studio recordings of tracks including "Anthropology," "Billie's Bounce (Bill's Bounce)," "Blues for Alice," "Ornithology," and more. Transcriptions for saxophone, trumpet, piano, bass and drums are included for each piece.
halleonard.com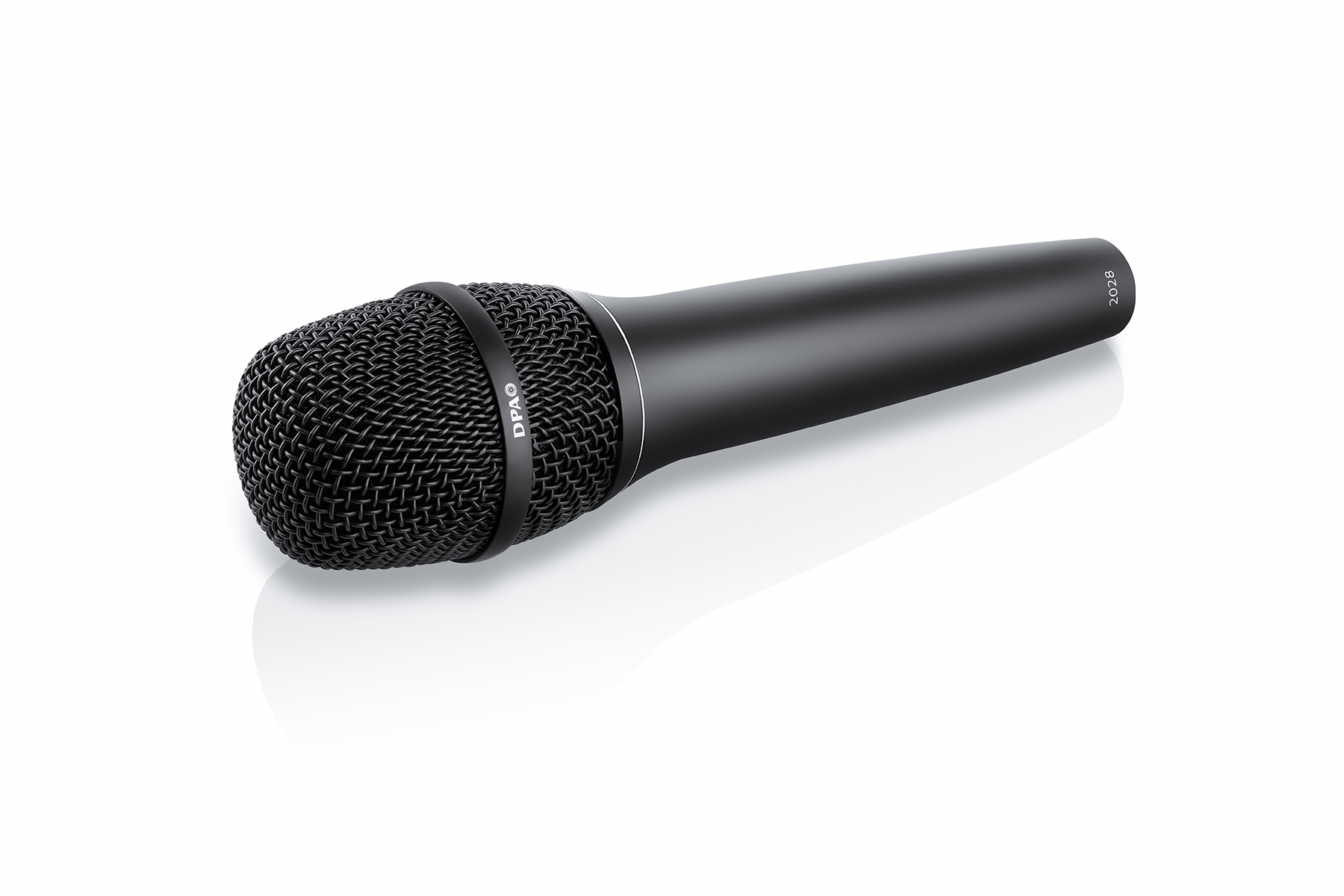 Be Vocal
DPA Microphones launched a new addition to its microphone lineup, the 2028 Vocal Microphone. The 2028 delivers DPA's natural sound, which allows all types of vocals to shine, stated the company. Perfect for everyone from indie artists to international touring singers, the 2028 mic is ideally suited for live stage performances, broadcast and pro AV applications. On a live stage, the 2028 delivers the same sonic qualities as DPA's other solutions. In fact, the 2028 needs no (or very little) EQ to sound just like the end user is standing next to the singer listening to their performance, the manufacturer stated.
dpamicrophones.com

Shimmer and Snap
PRS Guitars announced the SE Hollowbody II Piezo, the first piezo-equipped instrument in the SE Series. It combines the clear, resonant tone of a hollow-body instrument with the power and stability of a solid-body electric guitar. Constructed with a maple top and back with mahogany sides, the SE Hollowbody II Piezo offers a balanced voice with light shimmer and snap in an attractive package. The 58/15 "S" pickups deliver a clarity that sounds big and musical in a hollow-body platform, stated the company.
prsguitars.com
Royal Treatment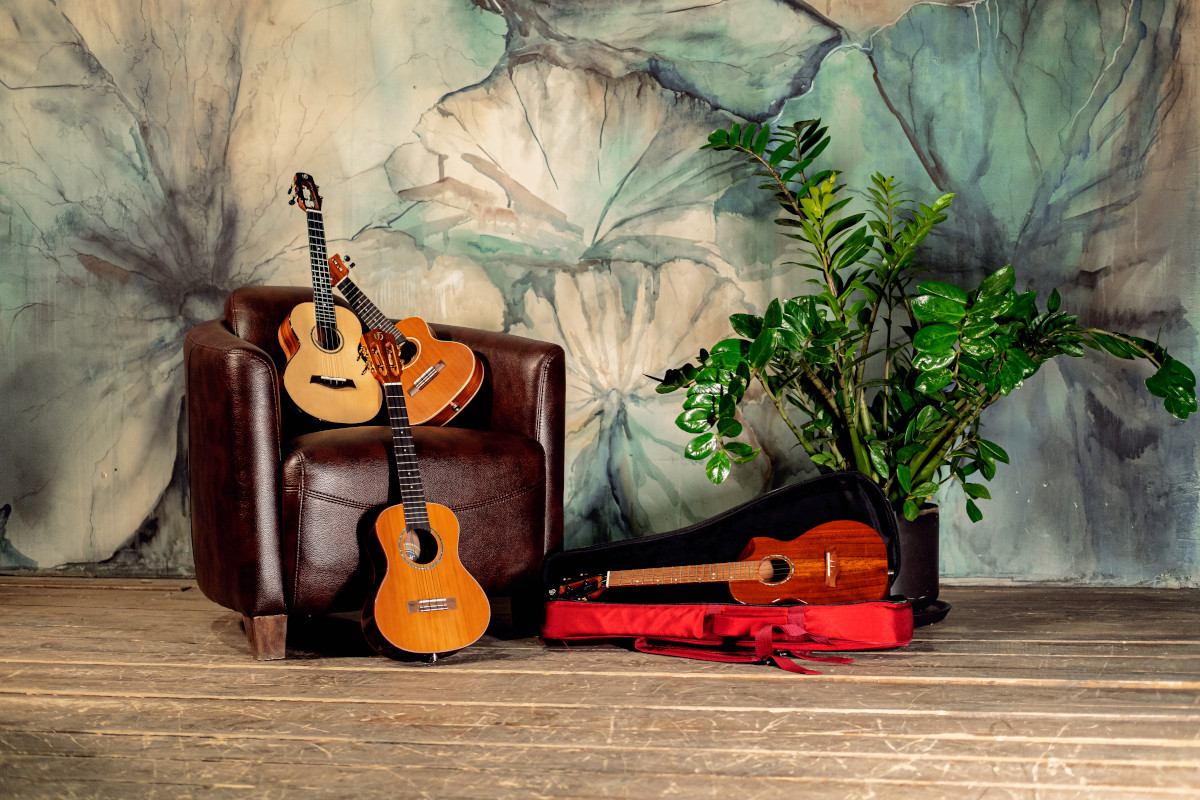 Flight Ukulele's Royal series are solid wood ukuleles featuring a headstock with rear-facing tuners, a pull-through bridge and an active pickup. The Mustang Tenor, Phantom Tenor and Spirit Concert are made from top-grade acacia and feature a custom side sound port and a scalloped cutaway. The Voyager Tenor and Concert feature a spruce top, acacia back and sides, and an ebony armrest. Every Royal series ukulele includes the Flight Deluxe Gig Bag and is positioned in the middle range of ukulele pricing, offering a professional-level instrument at an attractive price, stated the company.
flightmusic.com
Snake Eyes
Mofonix Corp. introduced its Sidewinder instrument and headphones snake. Its 15-foot-long snake integrates both an instrument signal cable and stereo headphone signal cable into a single snake that is the same size as a standard instrument cord. It has a straight or right-angle 1/4-inch plug for an instrument, plus a 3.5mm (1/8-inch) jack for headphones or in-ear monitors. The other end of the snake easily plugs into an amplifier or FX pedal and a headphone feed. Mofonix uses Switchcraft plugs and jack along with durable but miniature Canare and Mogami cables, stated the company. Even with its tough braided Techflex outer covering, it is thin, light and feels fantastic, added the manufacturer.
mofonix.com

Key to the Castle
Yamaha introduced the PSR-SX600, a 61-key personal performance keyboard that draws on the company's best arranger workstation technology to offer a new benchmark of performance at a very approachable price, stated the company. It replaces the PSR-S670 in a family of arranger keyboards whose advanced features derive from the flagship Yamaha Genos digital workstation. Via the Smart Chord feature, songwriters with or without keyboard proficiency can utilize the Style engine to sketch out fully orchestrated arrangement ideas. Then, the Unison Styles and Accent Styles bring a new dimension of authenticity to automatic accompaniment, making the sense of playing with a virtual backup band of expert musicians more convincing than ever, stated the company. New studio-quality DSP effects let the player add Real Distortion to a guitar Voice, Real Reverb to a piano, and much more, imparting just the right amount of color to the sound. A microphone input allows for singing through the PSR's effects and EQ, and features a vocal cancel function for karaoke sing-alongs to pre-existing tracks.
usa.yamaha.com

It's Beginning to Look A Lot Like Christmas
Alfred Music released fun piano collections for the holiday season: "Jazzin' Up Christmas, Books 1-2." The series by Mike Springer offers carefully crafted, graded arrangements of favorite Christmas carols with jazz-style accompaniments. Book 1 titles, for early elementary, include: "Angels We Have Heard on High," "Away in a Manger," "God Rest Ye Merry, Gentlemen," "Good King Wenceslas," "I Saw Three Ships," "It Came Upon the Midnight Clear," "Jingle Bells," "Jolly Old Saint Nicholas," "O Come, All Ye Faithful" and "Toyland." Book 2 titles, for elementary/late elementary, include "Auld Lang Syne," "Deck the Halls," "The First Noel," "Go, Tell It on the Mountain," "Joy to the World," "O Christmas Tree," "O Little Town of Bethlehem," "Silent Night" and "We Wish You a Merry Christmas."
alfred.com

Rock and Roll All Nite
Tech 21's SansAmp PSA 2.0 is a compact pedal version of the original PSA rackmount. A studio staple even to this day, the rackmount was used on major releases, film scores and worldwide tours by such artists as Muse, Rammstein, Paul Stanley and John Entwistle. Staying true to Tech 21's roots, the signal path is all-analog; only the programming is digital, so end users get the "best of both worlds," stated the company. And it's not just for guitar and bass. It can be used with virtually any instrument, including vocals, and for different applications, such as recording direct, enhancing tracks in mixdowns, or as a preamp or direct box to a PA (or both simultaneously). The SansAmp PSA 2.0 also features a Performance Mode, turning it into a three-channel stompbox. There are 128 memory locations, 49 factory presets and it features custom programming that is designed to be simple.
tech21nyc.com

Viva Las Vegas
F.E. Olds' Phaeton PHT-LV-1200 Las Vegas Artist trumpet is a "multi-venue" horn. With its POLYBORE design, it is custom crafted in the tradition of some of the truly iconic models from the past, stated the manufacturer. Its exclusive Brushed Brass finish gives it a fresh, up-to-date look. It is outfitted with a soft, full saddle leather gig bag.
phaetontrumpet.com

Much-Needed Boost
For tours, theatrical production companies and AV professionals needing greater range out of their wireless systems, VocoPro launched its new Boost Dual Wireless Mic Antenna Extension Booster Kit. VocoPro Boost is the extra punch needed for applications that require extended range for wireless mic receivers, stated the company. The Boost will extend the location of an antenna and range of a wireless system up to 600 feet (line of sight). Having line of sight between the transmitters' and receivers' antenna provides the best signal, but running long antenna cables can cause a loss in signal strength. The VocoPro Boost compensates for this by amplifying the signal of the receiver antenna. Up to two Boost antenna amplifiers can be used to amplify a single antenna.
vocopro.com

Summer Lovin'
Fall is upon us, but summer's golden vibes are here to stay with Luna Guitars' Tribal Tobacco Sunburst acoustic-electric bass guitar. This gig-ready, long-scale bass offers sharp aesthetics and convenient playability features, including Luna's preamp system with onboard tuner. Built on a 34-inch, long-scale length, this bass offers a mahogany body and select spruce flat top for a balanced, full bass tone. The sound-hole design has a distinct tribal motif above the smooth Tobacco Sunburst satin finish. The Luna SL3 pre-amp on this model helps to recreate the natural resonance of the tonal woods, delivering amplified acoustic tone along with the convenience of a built-in tuner, stated the company. The Tribal Tobacco Sunburst bass offers set-neck construction with dual-action truss rod for the C-shape mahogany neck. The balsamo fingerboard (16-inch radius) is comfortable and responsive for exploring lines up and down the 22 frets stylized with pearloid triangle inlays, added the manufacturer.
lunaguitars.com
Clean as a Whistle
On-Stage released a line of cleansers and case fresheners targeted for band instruments and microphones, including the DSA2000 Mouthpiece Cleanser & Case Freshener, DSA8000 Microphone Cleanser and DSA3200 Multi-Surface Cleanser Refill. The DSA2000 Mouthpiece Cleanser & Case Freshener is packed in a two-ounce fine-mist spray bottle, offering users a safe and easy way to clean mouthpieces, cases and other band and orchestra gear, stated the company. The DSA8000 Microphone Cleanser is for DJs, karaoke hosts, venue and studio owners and other microphone owners who want to maintain their gear properly. Featuring a unique formula that is both alcohol- and fragrance-free, the DSA8000 helps to reduce the spread of bacteria and germs and is safe to use on essentially all gear, while leaving behind no scent or sticky residue, stated the manufacturer. And the DSA3200 Multi-Surface Cleanser Refill is ideal for band-and-orchestra rental dealers, as well as studio and venue owners. The 32-ounce Multi-Surface Cleanser is a bulk refill option for smaller fine-mist spray bottles. This cleanser safely reduces the spread of common bacteria and germs on virtually any surface, noted the company.
on-stage.com
A New Gig
Gig Gear LLC updated the design of its Cam-A-Lot, a dual-sided videoconferencing screen that provides a clean background during remote music lessons, virtual performances and any other video calling needs. The dual-sided screen features a white background for a clean look on one side, while the opposite side features a green screen that can be used to project a virtual background. Design updates include a new X-strap design, which allows for a more secure mounting and greater adjustability for height placement. The improved X-strap also makes it possible for the Cam-A-Lot to be mounted on practically any chair back, even irregularly shaped chairs. The Cam-A-Lot also includes dual-plied fabric on the dual-color screen, eliminating almost all light from bleeding through. Possibly the Cam-A-Lot's biggest update is the new screen shape. The updated shape features a wider top at the user's "head height," allowing for wide coverage in the sweet spot of the camera's view, while tapering toward the bottom for a slimmer form factor.
gig-gear.com

The Logical Choice
The Blackstar Live Logic MIDI foot controller gives end users quick and easy performance control of any MIDI hardware or software platforms and plugin, stated the company. It can control program change, control change, note and clock messages. Features include: MIDI over USB for use with DAWs, plugins and live sequencer/sampling software like Ableton Live, allowing the controller to function as a USB MIDI interface; two expression pedal inputs; compact and versatile six-button MIDI controller; 9V DC or USB bus powered battery for use anywhere; stage-visible LED display; and rugged metal housing.
blackstaramps.com
For more features from the Music & Sound Retailer, click here.