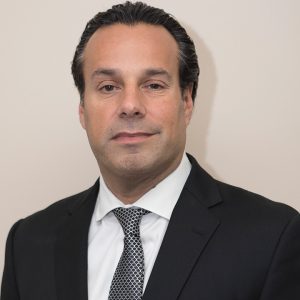 RCF, whose history dates back to 1949, is specifically known for its transducer technology, supplying woofers, midrange units and compression drivers to some of the best-known and most prestigious loudspeaker brands in the world. To complement this transducer technology, Italian-based RCF also manufactures a range of PA electronics, amplifiers and speakers. In 1996, the company released the ART series of active composite-molded pro audio cabinets. What's been happening at the company more recently? What's about to come down the pike? We reached out to Tarik Solangi, vice president of sales and marketing for RCF's Edison, N.J.-based USA division to find out all the answers.
The Music & Sound Retailer: Discuss how you first became interested in music, audio and technology products. Were you passionate about music during childhood and your teenage years, or did an interest come to you later in life?
Tarik Solangi: I was always involved in music. My mother is a musician, and there was music everywhere in my home. As a child, I was in a school band playing sax and later piano and guitar.
Tell us about your work experience and career trajectory prior to arriving at RCF. Have you been involved in audio-related work from the beginning? Share some of your pre-RCF career highlights."
In my teens, I was convinced that rock superstardom was my future. When I reached my early 20s, it was obvious that this was not going to happen. I always enjoyed the production side of the business and the transition from musician to technician/engineer was easy. I opened my first rehearsal and recording studio at 24; live sound and PA rentals soon followed. I was lucky to have many up-and-coming acts pass through my doors as well as a number of legendary performers. As the recording industry changed, I transitioned to the live sound side and found that I enjoyed it more.
How did you find your way to RCF? What was your first position, and how did the on-boarding process play out? What made the opportunity to join the company so appealing?
I got the opportunity to work with RCF as a product specialist, and I was very happy in that position. I always loved RCF's products, and it was a very good fit for me. I was doing that on a contract service basis while still operating my production company when RCF President Roni Nevo sat me down one day and said, "It's time to get serious about your career." He offered me a full-time position with the company and my career with RCF has moved forward very quickly from there.
What is the very best part of being RCF's vice president of sales and marketing? What keeps you motivated, inspired and engaged? What makes you most eager to come to work each morning?
Although my position has me involved in the day-to-day management of RCF, I will always be an engineer and product guy first. We are a hands-on company. You need to make noise to sell speakers. I still go out and do gigs from time to time to keep fresh and up to date, not only on RCF products, but on industry trends as a whole.
I encourage all of my team to be hands on with the product. Let's see what this stuff can really do — crank it up! We believe in proof of performance, and we're always inviting customers to our facility for demonstrations, or someone at RCF is trying out a new system. I enjoy my work and the people I work with. It's a very exciting time for RCF.
How has RCF changed since you first walked through the door? Has the company's dynamics, sales strategy, channel focus or anything else been reimagined since you joined?
When I first arrived, I recognized some minor changes that we needed to make internally to be more efficient and improve our customer service. We have an open office concept, which I like. That way, there are no boundaries between personnel and departments. I also don't believe in micromanagement. If you find like-minded, motivated people to work closely with you, the need for over-management is reduced. I don't like to bombard the team with constant emails and reports. I try to give them the necessary tools to be successful and keep everyone moving forward. I am lucky to have a strong team in the office to keep the machine running behind the scene.
The production market was the main focus of RCF in the U.S. market when I came on. I saw some other vertical markets, such as the potential of retail, that were always there but underdeveloped. We made some adjustments in our product mix, pricing and programs, and brought to market a few new products that accelerated our retail program.
What's the "secret sauce" at RCF that serves to distinguish the company not only from its direct competitors, but also from its peers across the music, audio and live sound industries? What makes RCF different … special … unique?
It is the fact that we are an Italian company that manufactures the product. Through the '80s and '90s, we were renowned for providing transducers on an OEM [original equipment manufacturer] basis to many of the other well-known speaker manufacturers. As the company progressed to building our own finished product, we did so with an engineering sense of quality. It's all about sound.
As an executive with a prominent audio products manufacturer, what's your assessment of the role that live sound and pro-audio gear plays in a full-line, brick-and-mortar musical instrument store? Do you feel music stores are doing enough to stock and sell pro-audio products?
Many brick-and-mortar stores just don't have the space or the resources to focus on pro gear. And those that do need a quicker sell through. We've come to understand we need to be creative and develop programs to help our retailers. Seeing a product sitting on a shelf for a long time can be discouraging to the retailer. We try to direct the right product mix to the individual retailer to maximize their success with RCF. It's also a product segment that can be a struggle for retailers due to the bulk and weight of pro audio speaker products, which impacts their landed cost due to freight charges, thus affecting their margins. I think the stores are doing the best they can given the current market trend.
Characterize RCF's philosophy when it comes to working with the brick-and-mortar music store channel. Is selling through music stores — rather than direct — a core, unchanging part of RCF's approach to doing business?
We do not sell direct. We want's the partnership with the store. They are the one who knows their local market … their customers' needs. We try as much as possible to help steer them to the right solution.
Do you have any constructive criticism for brick-and-mortar dealers related to what they could be doing differently or better — things that would help them sell more pro-audio gear, and do so more profitably?
If they have a PA department, have the gear set up properly to demonstrate and listen to the customer, what are their specific needs? The biggest misnomer we hear is that it's all about power. It's not. It's about sound. Understanding some of the basics of the science of sound goes a long way.
Discuss the significance of manufacturing in Italy, rather than outsourcing manufacturing to a country with depressed wages. Why is RCF committed to Italian manufacturing?
In January, I made a trip to the factory in Italy. I always feel a great sense of pride while visiting. To see the time and care the team in the factory takes in building these products is energizing. RCF has just invested in a new state-of-the-art production line. It's amazing. It actually remembers biometric information of the assembly line personnel and adjusts the work station for each worker. The new line is of the highest standards in manufacturing. It is very encouraging to see our company making this type of investment in the Italian factory. It shows the company's commitment to the quality of the product and the people involved around the world.
What can company watchers expect from RCF in the next year, three years and five years? Are there major changes on the horizon, or do you expect largely to continue the company's existing successful ways?
RCF has developed a number of lines in the past few years that have brought growth and success to the company, and we will continue to push the development of these lines while bringing some very exciting new equipment to market. RCF is always growing, the R&D department is constantly working on new ideas, and in the future you will see a number of new consumer-based products launched. RCF will continue to push boundaries and surprise everyone with innovation.