St. Louis Music acquired the distribution of Antigua Winds in North America effective May 1. Antigua Winds, founded in 1991, is known the for its comprehensive line of band instruments which are used by players at all skill levels. Additionally, SLM will assist and drive future marketing and development efforts for the line, focusing on class-leading product quality while enhancing worldwide brand awareness.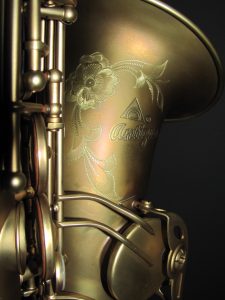 "St Louis Music is the perfect sales and distribution partner for Antigua Winds as they continue to grow", commented Mark Ragin, President and CEO of SLM. "We have a time-honored dedication in serving the school music market through a dealer base and look forward to working with Antigua dealers and introducing the brand to many more."
According to Mike Sails, Director of Antigua Winds, "Antigua Winds is excited about this new opportunity to partner with St Louis Music. With the impressive growth Antigua has been experiencing the last few years, we needed to partner with a leader in sales and marketing band instruments to allow Antigua to achieve its full potential. This a perfect partnership for Antigua Winds."
Antigua Winds will remain based out of San Antonio, the city they have called home for more than 25 years. Mike Summers will assume the role of brand director for Antigua and be responsible for its day to day success. Current and prospective authorized Antigua retailers are encouraged to contact Mike or their SLM inside sales representative for additional details.