On Feb. 27, the Music & Sound Retailer ran a story titled, "Major Federal Changes to Music Education Funding Proposed." The story refers to a separate piece written by the National Association for Music Education.
Please see one retailer's response to the story below:
While I vigorously oppose any budget cuts to any of the federal support for ESSA – and particularly cuts that would affect music programs – I would hope we would be judicious in our interpretation of what we read in the media. The NAfME article about "Elimination of Well-Rounded Programs" is a good example.
Having been on the NAMM Music Advocacy Fly-In for the past six years (and planning to go again this year), I have learned that the President's Budget is far from set in stone. It's one step in a long process, in which we do have a voice. His administration makes a proposal, and months and months of negotiations are done before the final budget is set. So while this is a good reason for us to act, it's not a good reason for alarm. Not yet.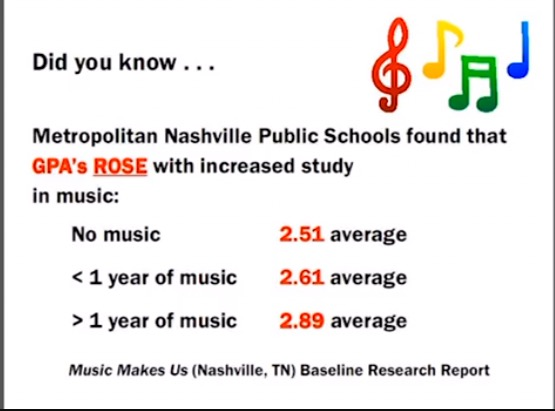 The title of this article brings up a few questions – is the Administration truly proposing the "elimination of all well-rounded programs?" Or is it proposing they be consolidated into another form of block grant (as the article does state later)? And is "slashing staffing and administrative costs  . . .and significantly reducing the federal role in education" necessarily a bad thing? There are those of us who believe that having less federal administration and more local controls of funding just might make it easier for smaller, less-endowed districts to access the much-needed funds. And does the fact that the President is proposing something mean it's going to happen for sure? Just asking . . .
Later in the article, the author notes that "with little explanation from the Administration to this point, we can only assume . . ." This is not a statement I ever want to see in a "news" article. Our job is not to assume, if we're aiming to assert facts and gather support. It's to advocate with solid data, as NAfME and NAMM have been doing. That's what we should put forth in articles on line and on Facebook, not assumptions. If the Administration "continues to propagate an unsubstantiated narrative that the Title IV-A block grant is spread too thin and ineffective," then let's substantiate whether it's truly ineffective, or not. If both sides "assume," that's how divisiveness and contention prosper. And that's the last thing our country needs more of.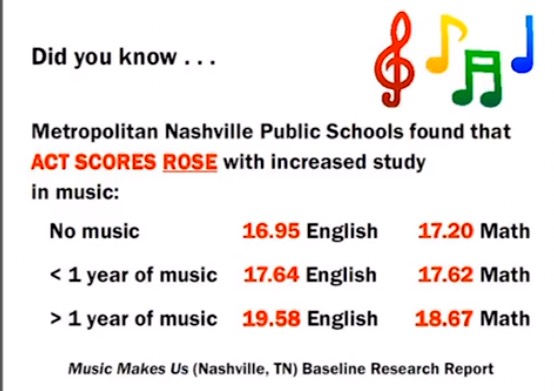 Here in SC, the truth is that smaller districts without Arts Coordinators have had a difficult time obtaining grant funds. They find the process difficult and bulky. Teachers are barely aware the money is out there, much less how to access it (The SCMEA Executive Board no longer has an Advocacy Chairman position, nor is the SC Coalition for Music Education included on the SCMEA Board). In our state, the districts that need help the most don't always have the ability to avail themselves of it. Having a federal official try to determine local needs is not always best for the "little guys." I realize I may be in the minority here, and certainly no offense is meant to my Fly-In or music education colleagues, but I'd love to see some of our state's smaller, needier schools reap more of the benefits of ESSA funding. And only someone locally, "boots on the ground" would know where the needs truly are.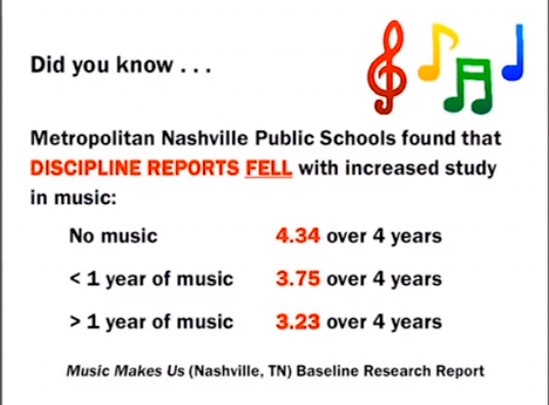 Each year, the Administration's budget cuts the funding for education. And each year, by the time Congress approves it, the funding is drastically different from the President's original plan. This article says "Title IV-A has been zeroed out by the President for the fourth straight year." Well, that's true, in part; but please remember, the President cannot "zero out" anything without Congress's approval. And this is where we come in. As the last paragraph of this article says, our efforts are what make the difference. Perhaps the President wasn't in band or choir and doesn't realize how important music is to a child's education. That's a goal for us. And certainly, letting our Congress members know how we feel about the importance of ESSA is a goal for us. Let's stay objective here, since we're purporting to put out news, and direct our efforts not into assuming and alarming, but into specific steps for action.
Every subject (math, science, reading) has its advocates – how can we make our point that music has a stronger effect on children and their education? Stories are great, but every subject has stories. I have had great success each year on the Fly-In with hard data. The type of data that Bob Morrison collects with Quadrant Arts Education Research; the type of data collected by the Music Makes Us Project in Nashville (see attached) or the NAMM Foundation's Striking a Chord."  Let's collect data and share it with our members of Congress. Bring the President irrefutable evidence that what we are proposing works, and will benefit every child in America. It will help help our country's students succeed as nothing else will.  Let's build relationships with our members of Congress and their staffers, and use our passion to make a difference.
Thank you,
Tracy E. Leenman
Musical Innovations