The 2019 Retail Print Music Dealer Association's (RPMDA) 43rd annual convention at the Hyatt Regency Mission Bay Spa and Marina in San Diego offered something for every one of the 140 attendees, including 22 who went to the show for the first time. Options ranged from several educational sessions, as well as an outing to NAMM Headquarters on May 2, the Los Angeles Dodgers-San Diego Padres game on May 3 and even a boat cruise the afternoon of May 4.
The morning educational sessions were geared more toward all MI retailers, starting with NAMM director of market development Zach Phillips interviewing NAMM chairman and CEO Joe Lamond on May 1, and Jenn Herman, known as the "world's forefront blogger on Instagram marketing," providing several tips on how to improve one's social media presence during her "Marketing to the Generations" speech.
To excel at social media, you first have to define your target audience, said Herman. This involves determining age range, gender, geographical area, family status, career experience, income status, interests and hobbies, time spent (and when spent), what content they ingest (blogs, videos, short-form, longform), which social media sites they use, why they use social media and how they engage on social media.
The main reasons consumers follow a brand on social media are: they like the brand, to be notified of promotions/specials, to learn about new products/services, to stay up to date on brand news and to provide brand feedback, said Herman. On the other side of the coin, consumers unfollow a brand due to too much self-promotional content, boring content, overuse of automated responses or activity, too much content, lack of engagement from the brand and bad press/poor customer service, noted Herman. Also, Herman said twice a week is a good number regarding frequency of posts per week for the average small business. "If you feel the pressure to post more content, you can say, 'Jenn told me I don't have to,'" she said.
The social media expert continued by providing details regarding how to write social media posts that appeal to three different age groups: baby boomers, born from 1946 to 1964; Generation X, born from 1965 to 1979; and millennials, born from 1980 to 2000. Posts intended to attract baby boomers should offer more mature content, feature darker colors with more contrasts, appeal to their lifestyle and keep calls to action simple, relayed Herman. She then cited an example of what she stated is an excellent post in this category, one posted on April 8 by the Music & Sound Retailer assistant editor Amanda Mullen, promoting a "Final Note" feature we ran with D'Addario's Suzanne D'Addario Brouder. Baby boomers tend to use Facebook and LinkedIn the most, she added.
As for Generation X, which Herman called "typically the neglected generation for marketers," the best social media posts involve controversial content, darker colors, more contrast, proof to counter cynicism and silly humor. Herman cited a Taylor Guitars social media post regarding buying guitars for the holiday season as an example of strong social media post targeted to Generation X. Generation Xers mostly use Facebook and Twitter, she said, with female GenXers showing affinity for Pinterest as well.
And for millennials — whom Herman described as the "largest financially responsible demographic," although more willing to spend money and live paycheck to paycheck than previous generations — use trendy and fun content; light, bright colors or soft muted; back up your claims; and provide quality educational content. Those are the keys to success. Herman cited San Diego's Greene Music, who posted how listening to music can help a person exercise by drowning out the brain's cries of fatigue, with the post replete with emojis, as an example of a good millennial-targeted post.
"Why does this [post] work? Well, have you seen the yoga pants obsession with my generation?" asked the 39 year old. "We at least like to look like we are working out."
Millennials often prefer Instagram, Snapchat and Facebook, but only when conversing with family members, she added. "Each generation really is different from one another," summed up Herman. "Your message doesn't have to change. The context of it does."
She added that having the most social media followers is not always the right path to success. "I'd rather have 1,000 followers than 50,000 followers, as long as those 1,000 are generally interested in what you have to offer and will buy from you. More [followers are only] better if they are the right people."
She continued, "I don't care about what you want to say. I care about what your audience wants and needs. If you give them what they need to hear, they are going to like you. They are going to interact. And they are going to buy from you."
Herman concluded, however, that providing compelling content on Facebook, Instagram, Twitter and other social media sites can be daunting. "[But] you don't need to be great at all social media venues," she stated. "I wish that myth would go away. If you are on one platform and do it well, I am OK with that. Then you can add another [social media venue]. Go where you are comfortable and where your audience is hanging out."
The "Conversation with Joe Lamond" morning session delved into a topic never covered before in the pages of this magazine. Lamond, who has served as NAMM president and CEO since 2001, revealed he believes in a philosophy called "The Fourth Turning," based on a 1997 book by William Strauss and Neil Howe, which states that every four generations, or 80 years, history repeats itself, with each of those generations possessing something that sets itself apart.
"There is a lot of psychology regarding why this is," said Lamond. "But based on that theory, we are in 1939. Some major changes occurred after that time. The 'Fourth Turning' says we are probably in for some interesting times over the next number of years. So, what I'm trying to do at NAMM is prepare the industry for what comes next. … No matter what, music has always been used to set right a bunch of bad stuff."
The MI industry, like a good drummer, must always be prepared, NAMM's CEO added. "It can come down to a tiny screw, and the gig is over," said Lamond. "The goal is to prepare everyone for what may be coming."
This is crucial because, although hindsight is 20/20, it doesn't do much good after something negative happens. "The 'Fourth Turning' stuff is a bit heavy of a topic, but I also look at something even heavier: 'South Park,'" Lamond joked. "It has a superhero character, Captain Hindsight, who describes how the entire situation could have been avoided in the first place."
In fact, Captain Hindsight, also known on the show by his news-reporter alter-ego Jack Brolin and voiced by Trey Parker, has three companions, Shoulda, Coulda and Woulda. "Think ahead," Lamond said. "In the case of the BP oil spill, someone should have thought of having a backup valve for the backup valve. Little things like that go a long way. Captain Hindsight goes a long way as a thought process. If you have a feeling that something won't work out, it probably won't. Fixing it afterward is generally a lot of work and no fun."
The lifelong drummer also recalled how he almost never was involved in the music industry. Lamond strongly considered becoming a forest ranger instead. "They say when there is a fork in the road, take it," he said. "Drumming led to what was important to me at the time: meeting women. The forestry path involved a lonely fire tower in the west on a mountain, where occasionally, supplies would be brought up. I would be all alone."
Once he decided to pick music for a living, Lamond reminisced that he first started attending The NAMM Show in 1983 as a retailer. "The size of the show was probably a fifth of the size it is now. But I was still overwhelmed. I felt I didn't belong. So, a big goal for us at NAMM is for everyone to feel like it's their own clubhouse. Many remember the TV show 'Cheers.' The theme song was 'Where Everybody Knows Your Name.' That's what we try to do."
Proof in Print
Educational sessions intended directly for print music retailers were equally fascinating. One such session was led by Senseney Music's Lori Supinie, who hosted "Print is Dead … Long Live Print." Supinie had to make the difficult decision to dramatically cut back on the print inventory at Senseney's Wichita, Kan., location. Inventory management and the fact that selling print music can be labor intensive were two challenges Senseney faced. In fact, wage costs were 40 percent in the print department, as opposed to 20 percent in other departments. And, as Supinie demonstrated in her presentation, print music provided a contribution margin of $109,010 with a net income of minus $12,458 in 2008, and dropped to a contribution margin of just $10,219 and a net income of minus $96,679 in 2017.
"Declines didn't happen quickly, but at a slow pace. There wasn't anything dramatic," she recalled. "And while we did have an ecommerce site, we lacked a really good search engine and a really good staff to manage it."
Supinie had three choices regarding Senseney's print music department after she noticed the financial declines it was facing. She could have done nothing, even though she not only had an unprofitable business segment, but also one that was approaching zero contribution to the company's bottom line. Her experience told her that would not be a good route to take. A second option was designing a searchable website along with having employees maintain the site and spend more marketing dollars to drive traffic to the site, but she predicted that investment wouldn't pay off. Her third option, which she chose to accept, was reducing inventory and staff and focusing on what Senseney could be competitive at.
When all was said and done, Senseney chose to eliminate six jobs, including four full-time print salespeople. She eliminated several print products, including those related to choral, concert, marching band and jazz band. Supinie did keep several print products however, including method books and teaching materials. She made the difficult announcement during a staff meeting, stressing the moves would improve the company's financial position and let Senseney place more emphasis on the areas of the business that would provide the greatest return on investment. Supinie then contacted several key customers and vendors to let them know of her decision. "They were all extremely supportive," she said. "I got disappointment from customers, but nobody was angry. I am really pleased how we keep finding ways to partner with the vendors, only slightly differently."
In place of the print products Supinie removed, she added an expanded guitar section, spread out displayed pianos, and enhanced the band and orchestra section. "It was a painful decision for me to make," said Supinie. "I just know I did what is best for my business."
Since the decision was made, Supinie revealed she has seen "much improvement in the balance sheet. Our profitability improved. Cashflow-wise, we are much better."
The store's culture did take a hit, acknowledged Supinie, but morale has begun to rebound. "I think people value certainty over uncertainty," she said. "They value change over stagnation."
Rights and Wrongs of Copyrights
"Copyright and Fair Use," an education session hosted by Musical Innovation's owner Tracy Leenman, provided plenty of detail on what is clearly an important topic for any retailer selling print music, or any end user — teacher, student or otherwise — of printed music. To put it succinctly, understanding copyright law can be a challenge. Leenman summarized copyright law this way: A work created on or after January 1, 1978 provides protection during the life of the author, plus an additional 70 years. Works published between 1923 and 1978 are protected for 95 years from publication. Works for hire, anonymous works created on or after January 1, 1978, offer protection 95 years from publication or 120 years from creation, whichever is earlier. And copyright notice is not required after March 1989, with protection becoming automatic on that date.
The copyright owner has several exclusive rights to the work, which are known as the "Bundle of Rights." These rights include reproducing the material in print or phonorecord, which refers to the recorded form of music on a CD, vinyl, 8-track, ringtones and more; the right to prepare derivative works/arrangements; distribute copies to the public; perform the work publicly; display the work publicly; and perform the work publicly by means of digital audio transmission.
In order to obtain use of protected material, a license can be obtained. The types of licenses include a print music license; a mechanical license that covers all recorded copies, including digital recording; and a compulsory mechanical license for making a recording of a previously recorded piece of 9.1 cents if under five minutes, paid to the publisher. Compulsory means you cannot be refused permission.
Other licenses are a synchronization license, which covers putting audio to video, and a performance rights license, which covers any public performance. Permission to perform songs can be obtained by contacting performing rights organizations, such as ASCAP, BMI and SESAC.
Leenman stressed that even performance of material for non-profit means can be a violation of the law for someone who does not obtain a license. Performance of material does not need to be on a stage. Any performance of a work, even just practicing it, as opposed to studying the music, may be considered a violation of the law. "Even if nobody is listening to you or nobody is paying to listen to you, it is considered performance," she said.
Reproducing material via a printed copy or download bears no difference under the law, she added.
Fair use can be even more complicated. "The only person who can determine fair use is a judge," relayed Leenman. "The question is what's proper, and what's fair."
To determine fair use, courts use four criteria, said Leenman. First is the purpose and character of the use, such as if a parody is being performed, the work is copied verbatim or if it is being altered into a new form. Second is the nature of the protected work; performance vs. education. The amount and sustainability of the portion used is the third factor courts look at. Often, courts have ruled that more than 10 percent of a work cannot be copied, but there have been exceptions, with courts ruling in the past that using just a few of the same notes could be a violation of the law. Economic harm to the copyright owner is the fourth factor courts look at when determining fair use.
"If it stops someone from making money, it can be a violation of the law," said Leenman.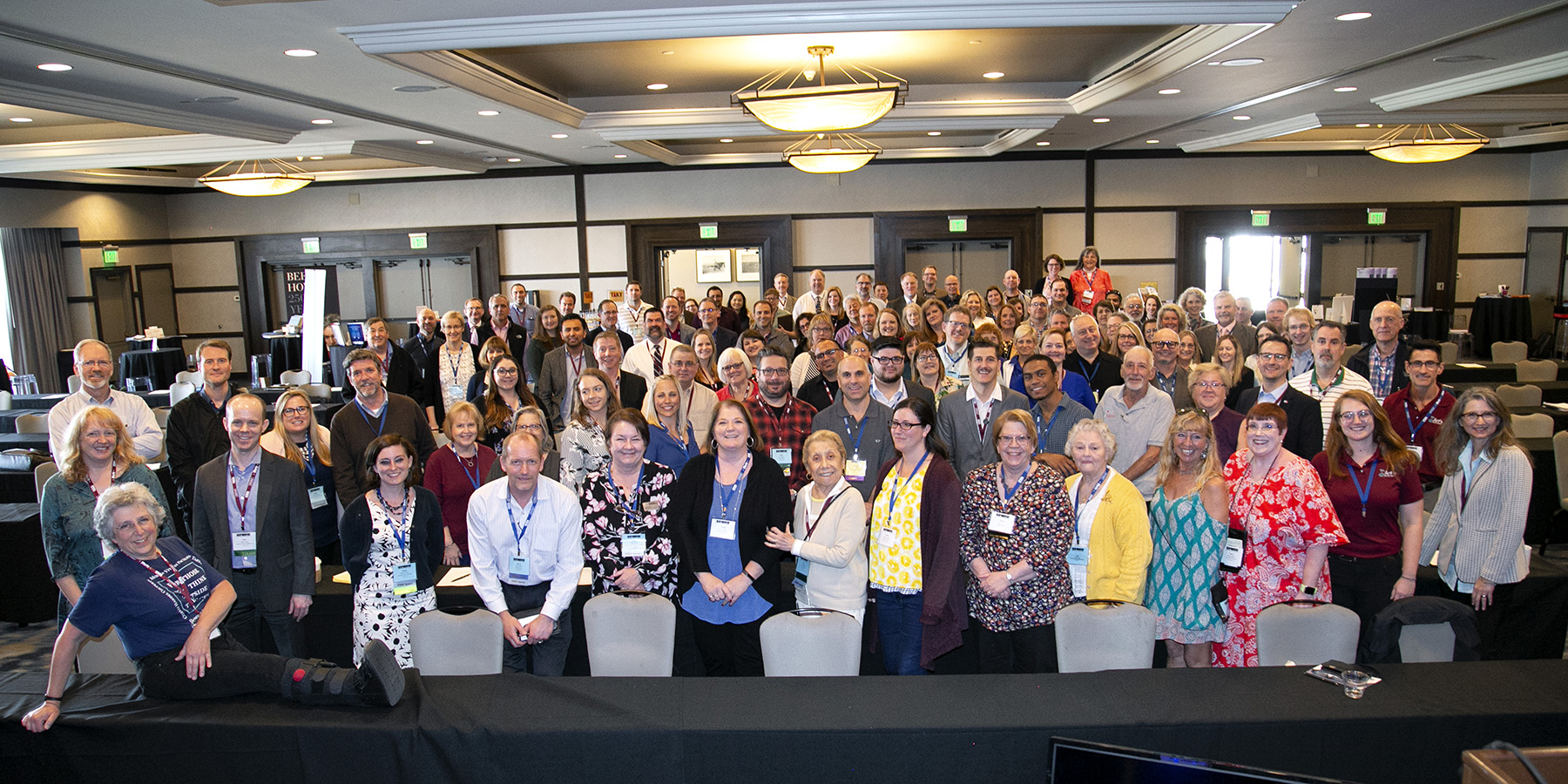 Best in Show
Always a popular favorite at RPMDA was the Best Practices session, where attendees had two minutes to present an idea that could help retailers. During this session, hosted by Willis Music's Kevin Cranley, more than 20 people had two minutes each to present their best idea. Bill Busch of Brass Bell Music Store had the winning idea, as voted upon by those in attendance. Busch's idea was to add colored stickers to books, with a different color based upon the age of the book. This is an excellent way to keep track of how old print inventory is on a retailer's shelves. Brass Bell also runs promotions based upon the sticker color.
"For example, if there is an orange sticker, we know it has been sitting out for three or four years," said Busch. "This year, we have burgundy stickers, which we know are new items. So, we have close-out sales based upon the color of the sticker. For ones with orange stickers, we offer 50-percent off, and other books could be discounted 30 percent or 20 percent based upon how old they are. This way, customers are doing our work for us by pulling out older inventory, while getting special deals on some great books."
On the final date of the show, RPMDA handed out several awards. Taking home hardware were: RPMDA Lifetime Achievement Award, aka "The Dorothy," Lori Supinie, Senseney Music; Sandy Feldstein Service Award, Christie Smith, Alfred Music; Don Eubanks Publisher Rep of the Year Award, Tim Cose, Hal Leonard; and NAMM Milestone Award 300 years in business, Breitkopf and Hartel.
The RPMDA convention will return in 2020, taking place from April 30 to May 2 at the Hyatt Regency New Orleans.