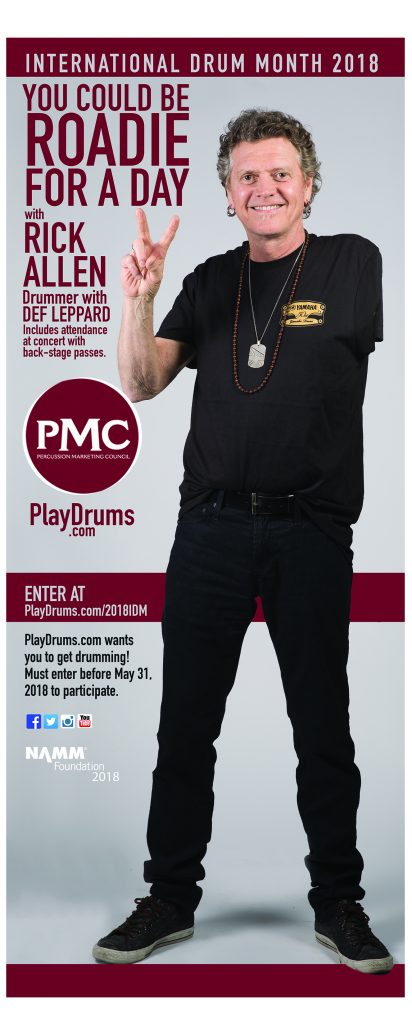 The 2018 Percussion Marketing Council (PMC) All Member Meeting and Percussion Industry gathering taking place at The NAMM Show achieved record attendance, with the announcement of Def Leppard's Rick Allen being named PMC's spokesperson for the May-2018 International Drum Month (IDM) campaign a major highlight.
"Music is a gift we've all been given and now we're able to share it and inspire other people to pick-up an instrument. Everyone in this room does their part to pass that on," Allen said during the meeting.
Born in the United Kingdom, Allen has been Def Leppard's drummer since he was 15 years old. Surviving a 1984 automobile accident that resulted in losing an arm, he continued all drumming responsibilities on an electronic drum kit which eventually become a blend of acoustic and electronic drums.
At the annual meeting the PMC Board unveiled a life-size in-store cardboard stand-up of Rick Allen. This stand-up will be provided to the first 150 participating percussion retailers that sign up  as official IDM merchants.
MI retailers are encouraged to register for participating in the 2018 campaign, at www.playdrums.com. Individuals entering the Roadie for a Day contest can register on the same website from May 1 to May 31.