Lee Oskar has the rare distinction of being a big name in both the music and music instrument industries.
In the music industry, Oskar will be forever known as a founding member and lead harmonica player of the band War, which spawned the huge hits "Low Rider," which peaked at number one on the Billboard R&B chart and number seven on its Pop Singles chart in 1975, as well as "Why Can't We Be Friends," which topped at number one on the Billboard R&B chart and number eight on its Pop Singles chart in the same year.
He is currently a member of the Lowrider Band, consisting of Lee and several of the original War artists, which can occasionally be seen on tour.
As for the MI industry, Lee Oskar founded Lee Oskar Harmonicas in 1983, which offers harmonicas in a variety of tunings, along with replacement reed plates, tool kits, instruction books and other related products. Keb Mo, Kellie Rucker, Brian Collins, David Rotundo and Michael Pickett are among Lee Oskar Harmonicas' Featured Artists.
We aim to "make friends" with Lee Oskar in this month's "Five Minutes With."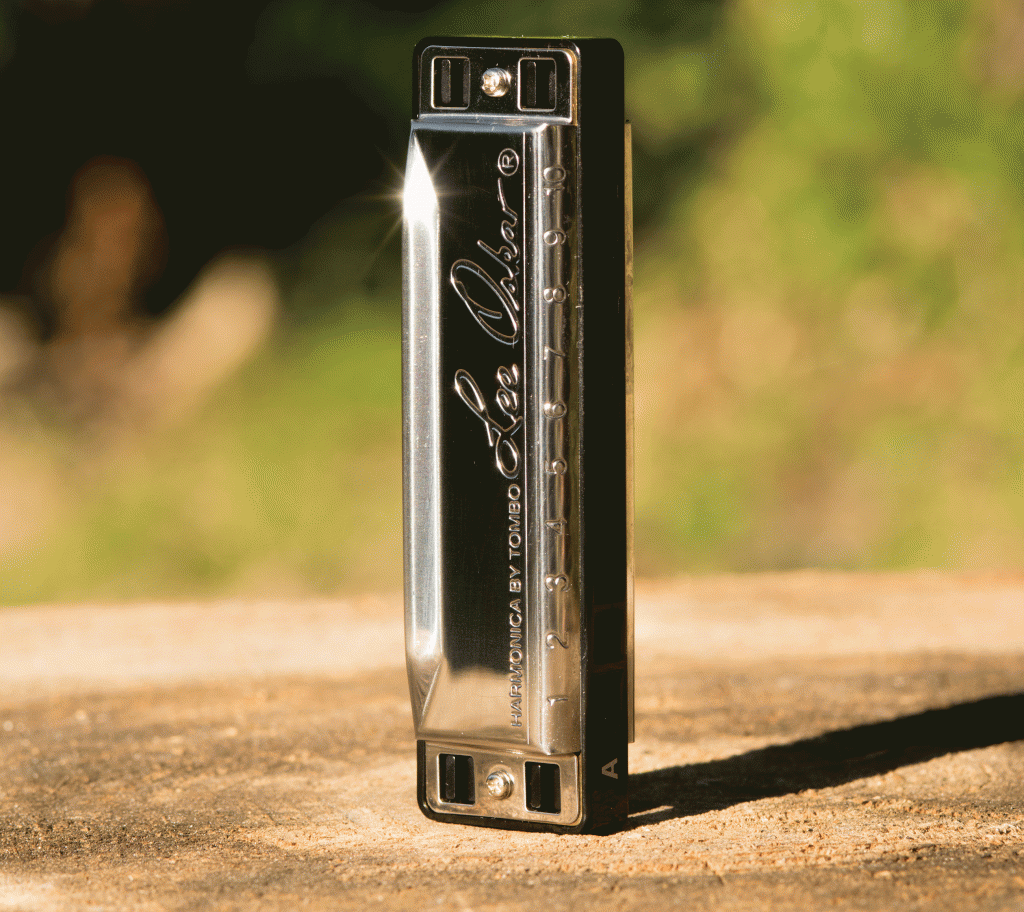 The Music & Sound Retailer: Harmonicas were huge in Denmark where you grew up. Do you ever wonder what instrument you would have played and manufactured if you had grown up in the United States?
Lee Oskar: That's interesting. I've never been asked that question. I'm not sure, but I may never have gotten into manufacturing. There are a lot of people who love music but can't channel that toward physically playing an instrument. They have "huge" ears and hear music just as well as, if not better than, most of us musicians. On the other end, I know people who can play many instruments but have "tiny" ears. In my case, when I got my first harmonica and I put it into my mouth and breathed into it, it really sounded like music to me. I felt like I was creating symphonies—it was unbelievable! The harmonica is a perfect outlet for my creativity, since I love music. I hear music and I compose music in my head. But physically, I would not be able to play any other instrument. I can even say I failed music in school because I couldn't play a violin, piano or something in an orchestra or symphony. In my time, schools didn't measure how creative you are. They measured how well you can read music, channeling and playing what you're supposed to read. I was too much outside the box. So, the harmonica was and is an amazing tool for me.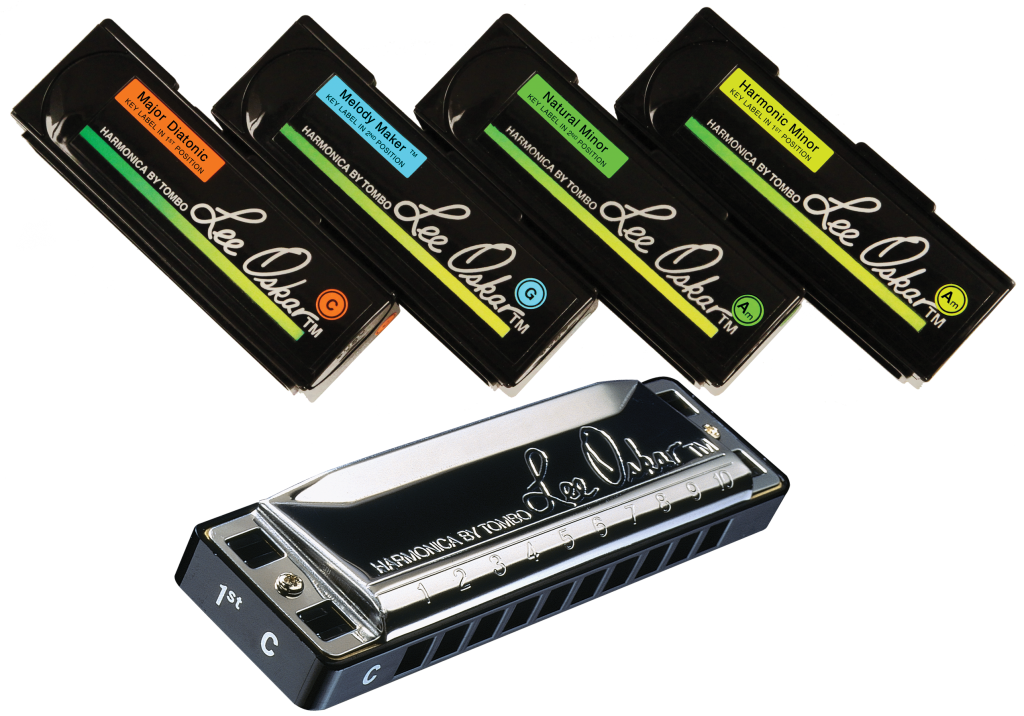 The Retailer: Can you tell us any fun stories about the band War? Did you think "Low Rider" would be as big a hit as it was?
Oskar: No. For me, when I finally made it in the industry, with [singer] Eric Burdon and War, I was just happy playing with a band. It was an honor to play with a huge superstar like Eric Burdon. What we did creatively was great. I didn't need to read music. I just had to make stuff up in the moment. That was right in my zone. With everything we recorded, I was on top of the world. But to answer your question, there were hit songs that were bigger than "Low Rider," such as "Slippin' into Darkness" and "The Cisco Kid." "Low Rider" wasn't a big hit then, but it's bigger than life now with Cheech and Chong and it touched a lot of people due to the culture of the song. It was used in [the movie] "Up in Smoke" and commercials. My granddaughter knows "Low Rider." She doesn't know "The Cisco Kid" or "Slippin' into Darkness." You never know when something will become a hit. It's a lottery ticket when something like that happens.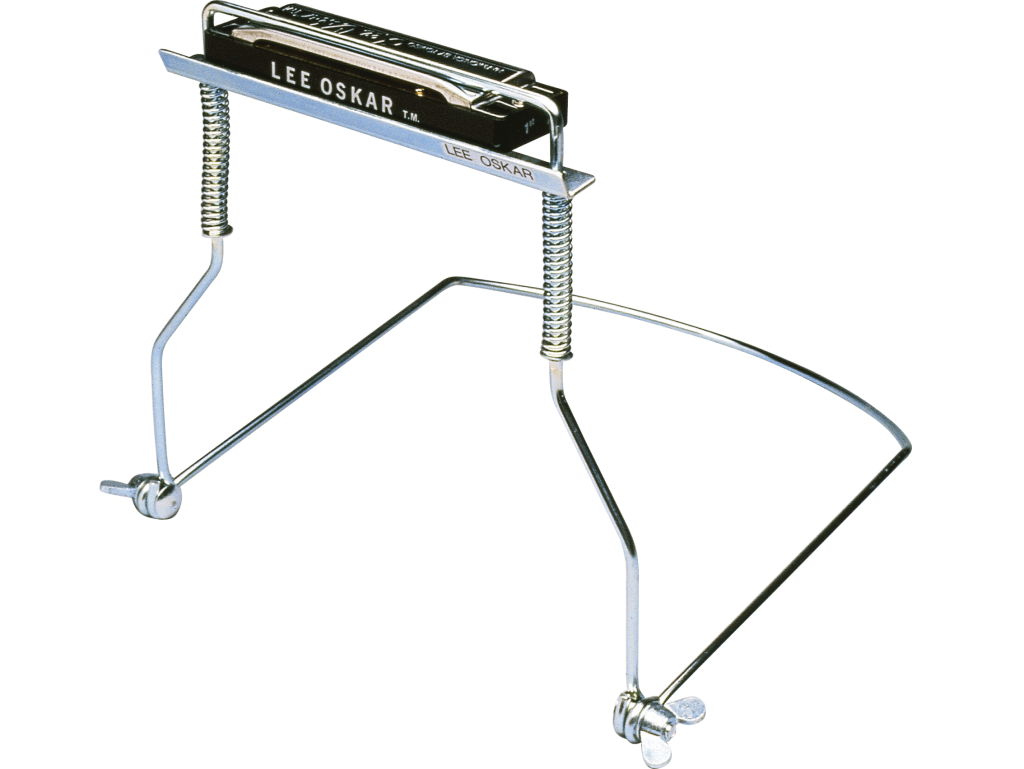 The Retailer: You've been called a "harmonica whiz." How do you promote the instrument you're manufacturing to the next generation?
Oskar: What's great about the harmonica is it works for all different [skill] levels and genres of music. After 35 years of manufacturing, lately I've felt like we've been really connecting beyond blues and folk music. We make harmonicas that fit for everything, whether it's reggae or Yiddish music. Whatever the genre is, through our alternate tunings, the potential for harmonica to be used in all types of music is really what I envision for the future. Also, there is an amazing organization we're partnering up with called Playing for Change, which is a huge deal for me. It's a dream come true. All over the world, it doesn't matter if you live in the desert or by the ocean. Music has much in common with everyone. Mark Johnson, the founder of Playing for Change, has done an amazing, ambitious job. He takes the music from different parts of the world and collaborates it as music should be. He's building schools in all different parts of the world. Also, it has musicians from all different areas of the world playing together. I recently performed as a guest artist for Playing for Change in L.A. and Tokyo. I was in Tokyo for the 100th-anniversary celebration for Tombo [which manufactures Lee Oskar harmonicas] and I took part in four concerts with Playing for Change there. It's a perfect partnership. We're donating harmonicas in places like Mali, South Africa and Argentina. There are so many networking opportunities. Harmonicas are great for composers. They are great for coming up with hook lines. It's great to accommodate songwriters and great for guitarists. Harmonicas have so much potential.
The Retailer: Other than yourself, who is the greatest harmonica player you've seen and why?
Oskar: I don't like being a judge. It's very difficult to determine. It's like asking who paints a tree the best. I'm certainly in love with what I do. I could never mimic others. That's not my strength. I've heard some great players lately. Harmonica playing has come a long way. People have learned amazing techniques like overblows and overdraws. A lot of people think about it technically, but when are they going to start making music?
The Retailer: What's the greatest part of your job as a harmonica manufacturer?
Oskar: Since we have Tombo [manufacturing our products], I don't have to go into the factory in a normal sense. I don't need to live and sleep there. In the old days, I used to go to Japan two or three times a year to discuss different things we need to adjust based on our products. My responsibility is a big deal from the manufacturing side involving the marketing. Marketing to me is of huge importance. You can have a great product. But truthfully, people never buy products. I believe they buy the story. When they use the product, if it lives up to the story, then they are happy. Marketing is crucial to connect people with products you are manufacturing. That's what I love doing. I love not only playing music and demonstrating the product with workshops, but I love the whole idea of what marketing is about. To me, that means making sure that we tell just the right story about our products so that the buyer will have the right experience that lives up to the story.
The Retailer: What advice would you give retailers when selling harmonicas?
Oskar: We are creating a new website to reflect where we are going. We are always thinking about how to support the retailers. We've come a long way. Before I get into the answer, one thing I'm proud to say is for 35 years, we've been manufacturing the same product. Others may be manufacturing that long but are still trying to figure out what sticks to the wall. The Lee Oskar-Tombo combo has made sure we've been very consistent. I'm proud to say that.
Most importantly, we have to support the retailers. That's a must. We have a big team now that's focused on supporting the retailers with social media and clever marketing ideas. The new website will acknowledge much more about where you will find our products. I think retailers are having a tough time. On top of that, we have MAP in the United States. The tough part is everyone knows where a retailer is but it's a one-way street. The retailer doesn't necessarily know who the consumers are until they walk into the store. Again, marketing is important. Good service is huge, too, and there's nothing greater than feeling important when you walk in and buy something from the store. As for product placement in the store, to me, a harmonica holder is not a harmonica accessory. It's a guitar accessory that should be displayed next to acoustic guitars. It drives me crazy when retailers only put harmonicas in one place and don't cross-promote them, for example, with effect pedals. Think outside the box and experiment and you'll find out people will be excited to play harmonicas. There's a lot of cross-promotion I'd like to see in stores, so they can see more [sales] activity. We are just a pencil in a stationary store, and I know we are more than that. I would love to help retailers and give them ideas on how to cross-promote their products.
The Retailer: You founded Lee Oskar Harmonicas in 1983. Why did you decide to create the company at the time?
Oskar: When I got together with Eric Burdon, I was living in the Bay Area. There was Don Wehr's Music City. With any money I made from Eric Burdon and War, I would spend on harmonicas, before even buying a car. I found that out of every 10 harmonicas, one was really good. It was really frustrating. I said, "There's a lot of problems here." It was pretty depressing to be honest. I was on a quest to find a way to manufacture harmonicas. I didn't get a "bite" anywhere until I went to Japan. One day while I was there, I was being interviewed at the hotel where I was staying. Down the hall, I heard a harmonica playing and I knocked on the door. (Oskar made a knocking noise to simulate the moment.) Out came a gentleman. I invited myself in. He didn't speak English. I didn't speak Japanese. I grabbed a harmonica (he was playing). Fortunately, they [Tombo] were fans [of my music]. I had commercials running in Japan, so my music was popular there. I met the president of Tombo, Mr. Yasuharu Mano, and we would talk about many ideas about a better harmonica. That was in the mid-1970s. We decided to move forward and then I got my first products and then I needed to figure out how to promote it. The rest is history.
The Retailer: You mentioned Tombo. You recently celebrated the 100th anniversary of the Japanese company, which manufactures your product. Can you tell us about that visit?
Oskar: It was amazing. They had a huge party. There were 300 people there, including our German distributor, GEWA, and our UK distributor, Barnes & Mullins. The turnout was amazing. I was told when some big-profile companies in Japan have an anniversary like that, they may only have 100 people come by. I have so much respect for the Mano family [who own Tombo] with four generations, making harmonicas since 1917. The food was great, but more so, there were a few people performing along with myself. The tremolo harmonica playing by Mr. Saito, and the wonderful accordion act by Coba were fantastic. But for me, personally, the highlight was when Mr. Yasuharu Mano played the accordion and was joined by his son, Teruhisa Mano (who is the current president of Tombo), and Coba who all played a remarkable trio set on accordions. The whole night was class. People had nothing but great things to say about it. There was a lot of pride and it was all a wonderful evening.
The Retailer: Lee Oskar Harmonicas is celebrating its 35th anniversary in 2018. Any celebrations planned?
Oskar: Every morning I wake up and say, "If I were to start a harmonica company, I'm off to a good start." It's been a wonderful journey for 35 years. There are always ups and downs and there have been a lot of changes over these 35 years in the MI business. It's been a beautiful ride so far. I feel like we're just getting started. The next phase is coming out with a new website. The internet is among the many changes we've seen in the industry. We can't let it upset us. We can't deny it either. We have to accept that new technologies will always be a big way in which we navigate and deal with business. The website will be a big way we celebrate our anniversary and look to the future. It will acknowledge our retailers. We also need to make sure the consumers are excited. If they're not excited, it won't work. A lot of focus will be on rebranding and getting consumers to use our harmonicas. We have technologies, like social media, that let me realize dreams I never thought possible.
The Retailer: Anything to add?
Oskar: Support the arts and support music. Also, it's so important to connect people with whatever instrument you have. Everything works out well in the long run, if you believe in the long term. If you market correctly, sales come naturally. If you think sales is the most important thing and forget about marketing, sales will be an upstream battle. Don't focus on sales. Focus on marketing and getting people excited about the product.
I also wanted to say that our company is a family operation. That's why my name is on it. My wife, Sri Oskar, is involved too. The factory in Japan is family run. It's not like we formed a company, built it up and sold it. We are tied to it. If I didn't love it, I'd be living in hell.