The NAMM Foundation on Friday honored Long Island's Herricks High School for being an outstanding music community. The school was selected thanks to a video submission by former student Jonathan Sanelli.
"Music is such an important part of Herricks. It transcends typical pursuits, noted Anissa Arnold, director of music and performing arts at Herricks.
"It's a wonderful national recognition," Mary Luehrsen, executive director of The NAMM Foundation said during the event. "We want to tell your story to everyone."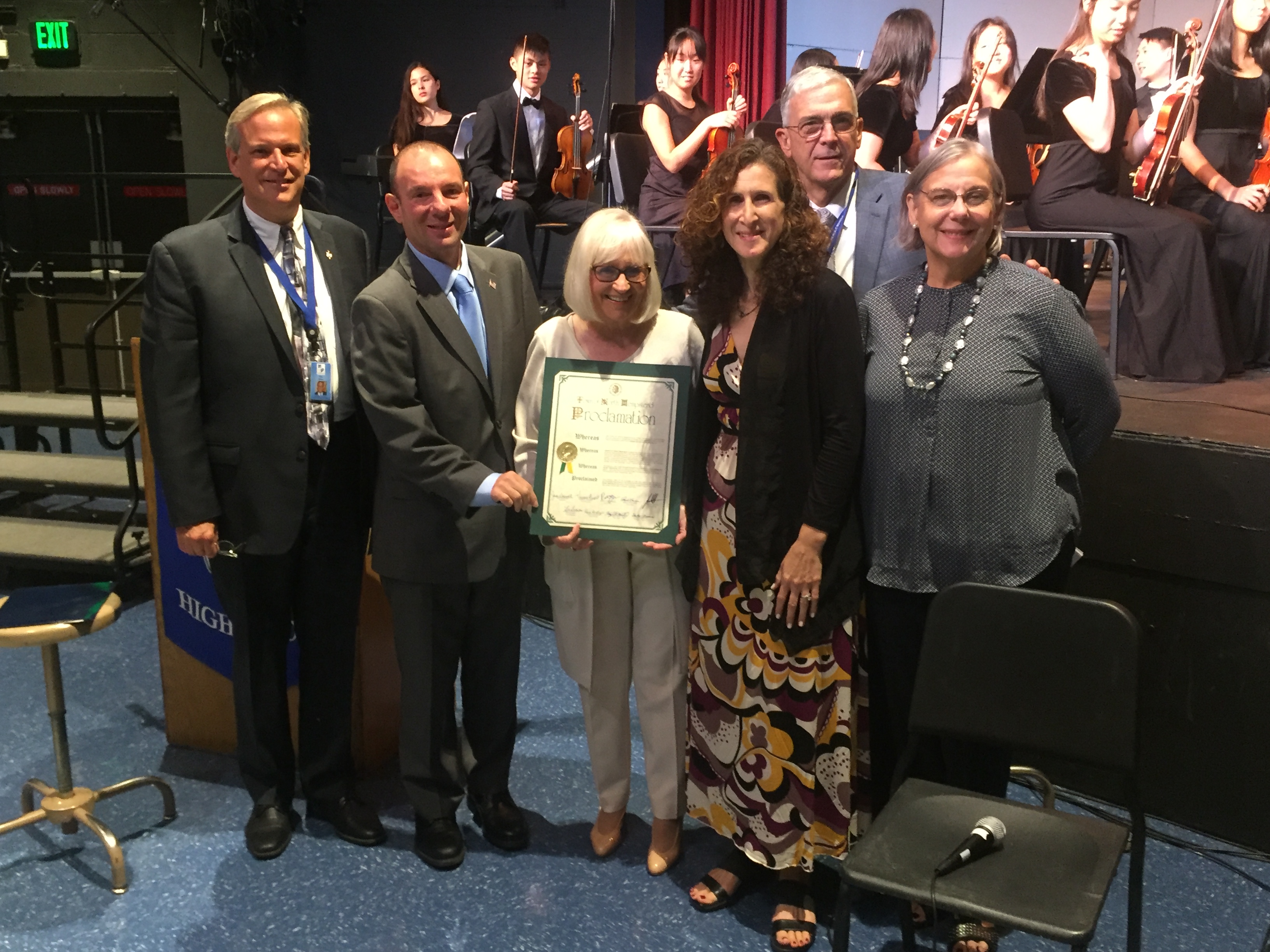 The two-hour event featured several performances by students, speeches by a host of administrators and teachers about the value the value of music, as well as a proclamation by Judi Bosworth, town supervisor of North Hempstead, the municipality in which the school is located.
"Herricks is a model for what a music program should be," said Bosworth. "Everyone appreciates the great things you have done here."
A main component of the event was a half-hour panel discussion led by Luehrsen, Among the panelists was Jonathan Watkins, owner of Wright Music in Port Washington, N.Y. He spoke about the importance of music and how it can grow.
"We have to make it exciting," he said. "We have to sell an experience. But our job, the way we do it, is to make teachers' jobs easier. We need to make it fun when students come in, especially when they are renting their first instrument. It has to be fun. That's why we all got into [music] in the first place. Music touches are soul, so we are passionate about what we do. That has to come out every day, whether your teaching, performing or working at a business."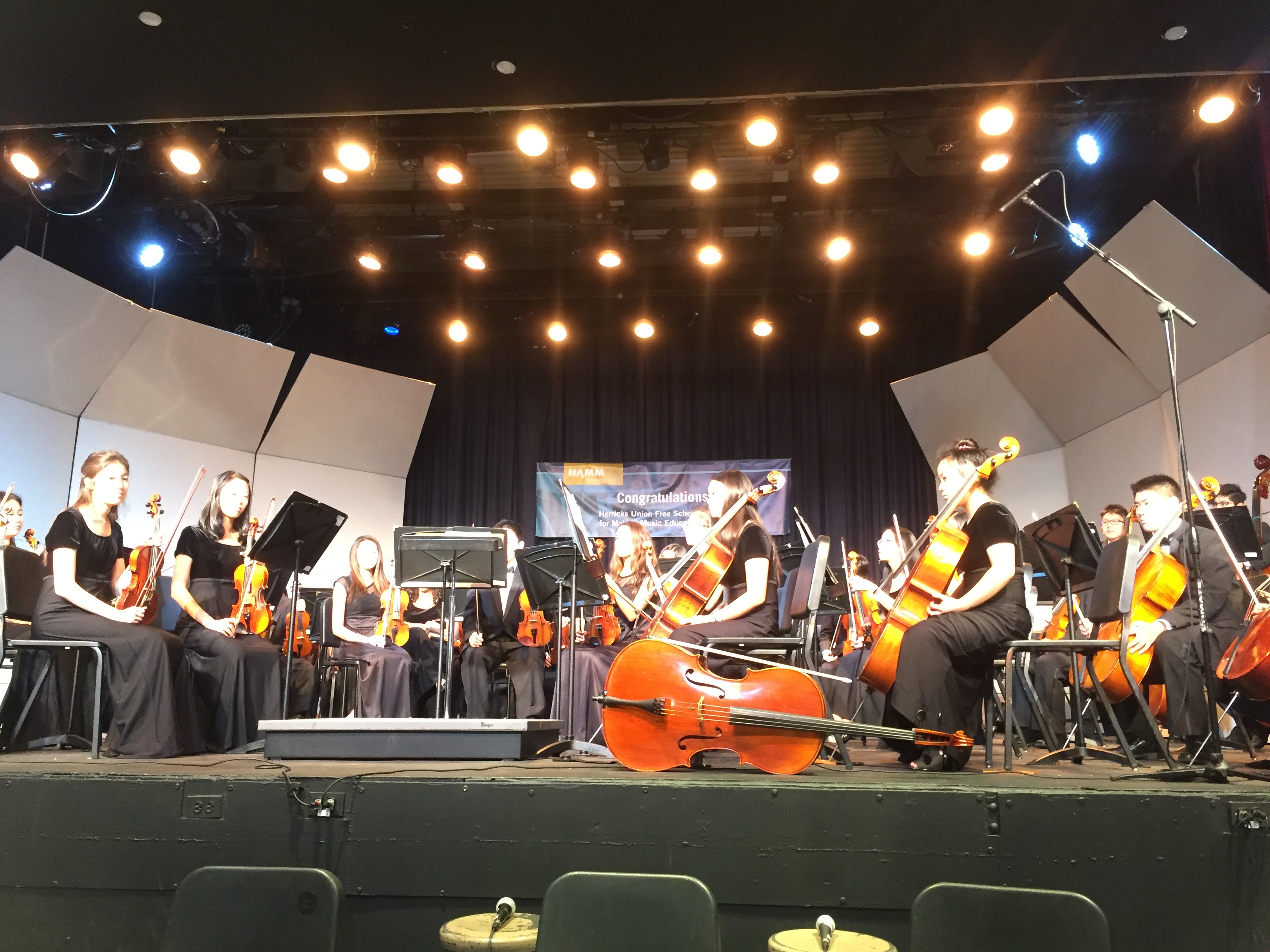 The MI store owner added why he thinks music is so special and what makes it exciting.
"The thing that's really cool about music is you can communicate to another human being without talking," he remarked. "That takes it on a totally different level of communication. You open up your soul. And that helps you grow as a human being. That's what exciting to me. It's exciting when it clicks. You see the glow on a student's face and it's made such an important impact on their lives. One performance is all it takes."
Following the event, the John Lennon Educational Tour Bus provided tours outside the high school.
Herricks High School has been voted a NAMM Best Music Community for nine years. Many music students at the school study music in college and beyond.
In honor of the event, Yamaha, D'Angelico, Audio-Technica, Line 6, Neutirk and Propellerhead were among those who donated products to the high school.