Head Above The Rest
D'Addario's Evans Drumheads has launched UV1, a series of drumheads that is the first to market with a newly patented UV-cured coating. The coating provides durability and consistency of texture. The UV1 also features a new 10-mil film known for its warmer tonal characteristics, while also being more resistant to stretching and denting. Combined with Evans Level 360 Technology, and debuting a new logo, UV1 is a versatile and durable 10-mil drumhead for a wide range of sonic possibilities and musical applications. It's a great solution for drummers who are tired of flaked, chipped and worn-out coatings. The added benefit of increased surface texture makes it extremely responsive to brush playing, all while the UV-cured coating provides a very high level of durability.
Evans Drumheads, 631.439.3300, Booth #4834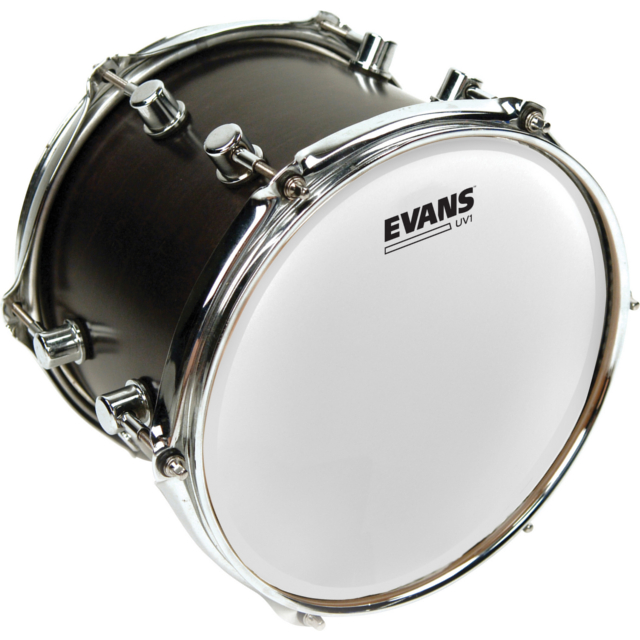 High Performance
The Performance Series Wireless is the latest from Audix. The 40 Series and 60 Series combine features and performance, and they're available in single-channel and dual-channel versions. The R41 diversity receiver and R42 two-channel diversity receiver feature 32-megahertz, wide-spectrum tuning with a 300-foot operating range. The R61 true diversity receiver and R62 two-channel true diversity receiver feature 64-megahertz wide spectrum tuning with a 450-foot operating range. The handheld and bodypack transmitters are 64 megahertz and work with all systems. Vocal models include Audix's OM Series dynamics and the VX5 condenser. Bodypacks can be used with lavalier, headworn and instrument microphones, as well as electric guitar and bass. There are more than 60 system options available. Systems include receiver, antennas, power supply, bodypack or handheld transmitter, and microphone.
Audix, 503.682.6933, Booth #6390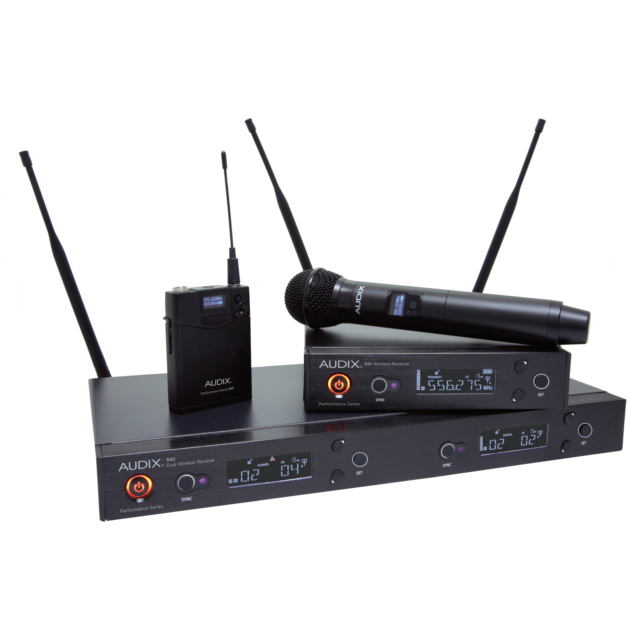 Accept No 'Sub'-stitute
QSC's K Cardioid Subwoofer is a single-box powered cardioid subwoofer solution for highly portable entertainment and installation applications. It provides all the benefits of cardioid deployment in a single, compact enclosure. The K Cardioid Subwoofer is adept at managing low frequencies on the stage, or in any application where undesirable low-frequency energy must be minimized. Powered by a 1,000-watt, class D amplifier, processed with the latest DSP technology and featuring dual 12-inch long-excursion drivers each arranged in a 6th order bandpass chamber, the components all combine seamlessly to produce 15 decibels more output at the front of the cabinet than at the rear. Highly portable, the cabinet features comfortable aluminum handles and four rear-mounted casters. Two M20 sockets accept a 35-millimeter speaker pole in other horizontal or vertical orientation.
QSC, 800.854.4079, Booth #6555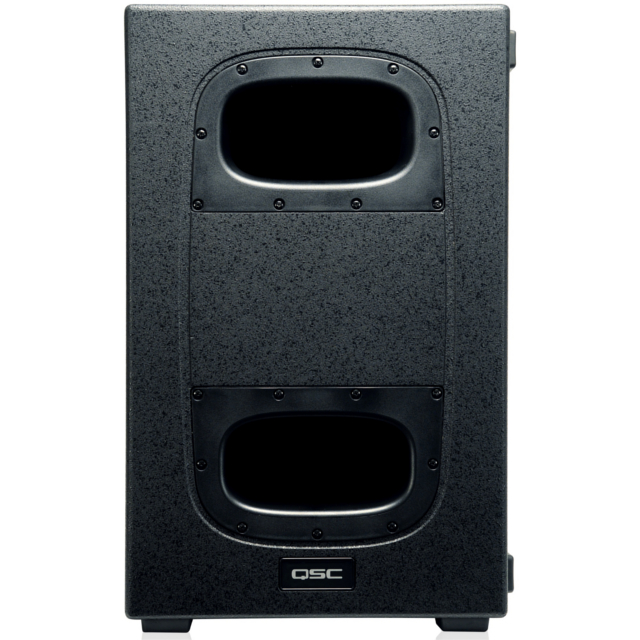 Pure Magnetism
Celestion's FTX Series of common magnet motor coaxial loudspeakers includes the 12-inch-diameter FTX1225, eight-inch-diameter FTX0820 and 6.5-inch-diameter FTX0617. The FTX models offer a full-range frequency response in a single, self-contained driver by concentrically aligning low- and high-frequency drivers, providing improvements in signal alignment and off-axis response when compared to a traditional, two-way system. The FTX Series' "common magnet motor" assembly, in which the same magnet is used for both LF and HF elements, enables the voice coils and acoustic centers of the drivers to be brought very close together, boosting signal coherence and time alignment, for a more natural-sounding audio reproduction. The single-magnet assembly also offers a lighter weight and a more compact profile, for when space is at a premium.
Celestion, +44 (0)1473 835300, Booth #4674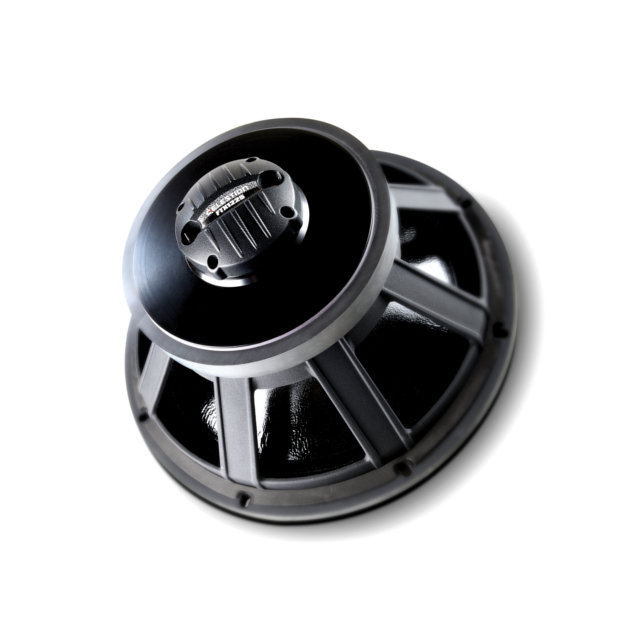 Ear Candy
Yamaha's HPH-MT5 and MT8 studio monitor headphones were developed for studio and monitoring professionals. The MT series headphones produce flat, high-resolution sound with precise stereo imaging to faithfully reproduce source signals. They also provide high levels of isolation and comfort to ward off fatigue during marathon monitoring sessions. The MT5 and MT8 feature custom 40-millimeter and 45-millimeter drivers, respectively. Both use CCAW voice coils, along with powerful neodymium magnets to achieve precise definition, extended frequency response and control, even at high output levels. The MT5 features a closed back and a circumaural configuration for a comfortable fit. A sweat-resistant headband ensures lasting durability. The MT8 is highly accurate, exposing every nuance of a performance. It features steerable earcups for single-ear monitoring and die-cast aluminum support arms.
Yamaha Corp. of America, 714.522.9011, Marriott Marquis Ballroom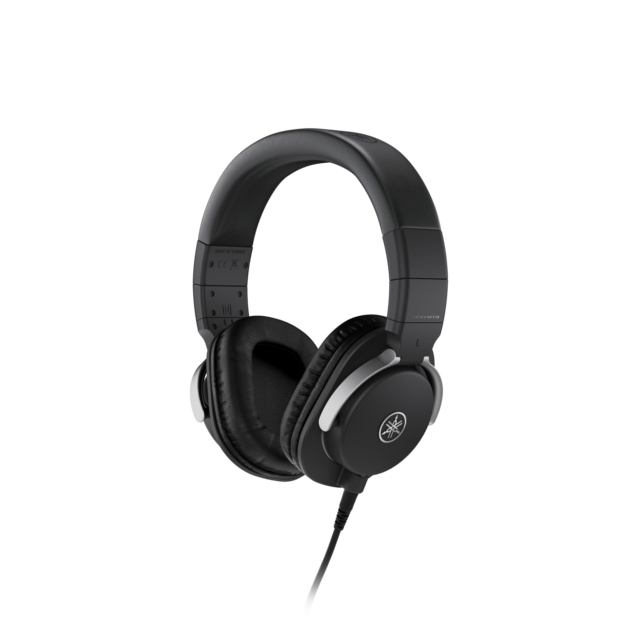 Go Go Gadget
Roland has introduced the GO:MIXER, a compact audio mixer for smartphone video production. Compatible with iOS and Android smartphones, GO:MIXER connects digitally via an included cable, providing clear stereo sound that's an upgrade over using the phone's built-in mono mic or analog line input. With multiple inputs available, users can connect a mic, musical instruments and media players, and mix them all together live while they shoot. Recording a high-quality audio soundtrack along with a video has typically required complicated external gear and time-consuming editing in post-production. GO:MIXER simplifies the production process, enabling users to capture audio directly to a smartphone video in real time. GO:MIXER offers plug-and-play convenience, and it's powered by the smartphone connection; no batteries are required. It measures 3.75 inches square and 1.1 inches tall.
Roland, 323.890.3700, Room 300A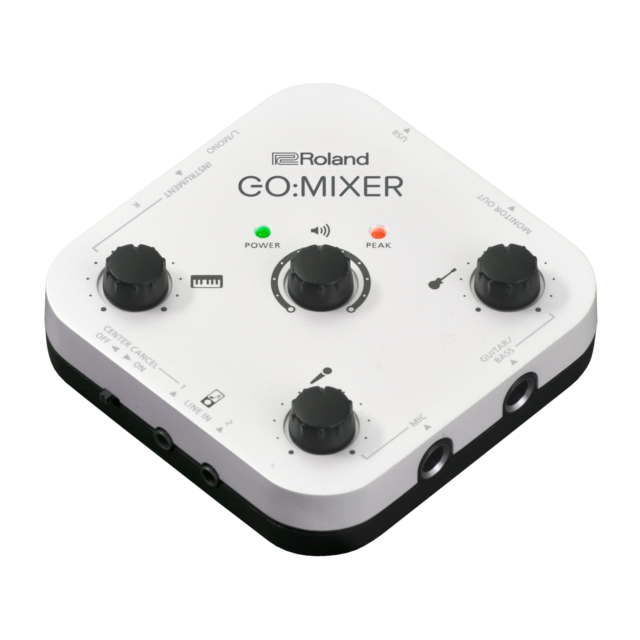 It's The Fuzz
Morley, in collaboration with Ray Burton, has released Limited Edition Power Fuzz Wah in Chrome. In 2015, Morley released the Cliff Burton Tribute Power Fuzz Wah: one of the most sought-after Morley pedals in the history of the company. The combination wah and fuzz has separate wah level control, fuzz level and intensity, as well as a modern/vintage switch to select between two types of fuzz. The wah and fuzz can be used individually or together. The Chrome Power Fuzz Wah is suitable for use with guitar, bass, keys or any other instrument you can plug into it. It's housed in a mirror-finished chrome cold-rolled steel chassis, equipped with dual LED indication and a Quick Clip battery door.
Morley, 800.284.5172, Booth #4382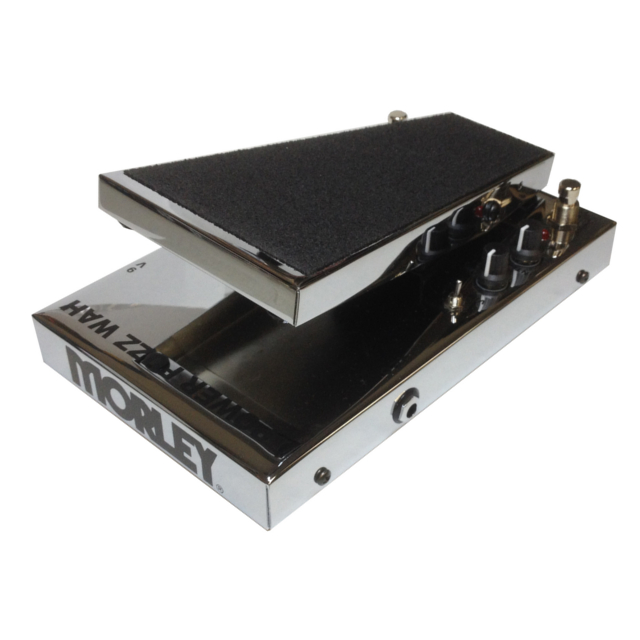 Wail Watching
Electro-Harmonix's Wailer Wah features the circuitry, sound and tone of the Crying Tone in a traditional rack-and-pinion-style pedal at an affordable price. The Wailer Wah delivers expressive wah and cocked wah sounds and, at just over 1.5 pounds, a substantial weight savings as compared to many wah wah pedals. The Wailer Wah comes equipped with a nine-volt battery, or it can be powered by an optional nine-volt AC adapter. The pedal is available now.
Electro-Harmonix, 718.937.8300, Booth #5396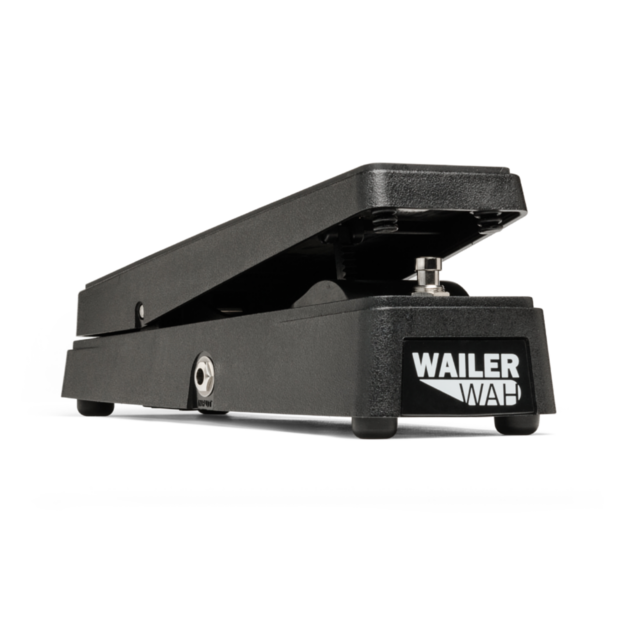 Jammin' 'JEM'
Ibanez is celebrating the 30th anniversary of its relationship with Steve Vai, and the creation of the legendary JEM guitar, with the release of the new JEM777. The limited-edition reproduction of the very first JEM model is available in three striking, eye-catching colors. The JEM777 is crafted with a basswood body for a fat, well-balanced tone, and it's fitted with a slim, five-piece JEM maple/walnut neck. Other notable features include prestige fret edge treatment for a smooth, professional feel; disappearing pyramid inlays; jumbo frets (scalloped from the 21st to the 24th) to facilitate techniques such as bending, pull offs and tapping; Vai's signature DiMarzio Evolution pickups for a wide array of rock tones; and Ibanez Edge tremolo bridge with Ultralite Tremolo Arm for extreme bends and dives.
Ibanez, 215.638.8670, Booth #4634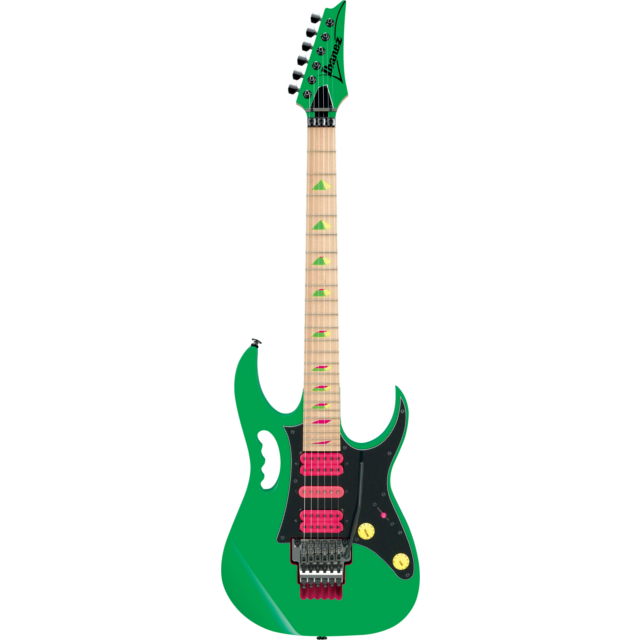 Analog Is Awesome
Elektron's latest analog effects units are Analog Heat and Analog Drive. Analog Heat is a stereo analog multi-circuit audio enhancer/destroyer. It can add sparkly brilliance, or grimy roughness, to any sound source: samplers, drum machines, synths, the master bus, etc. Analog Heat is a fiery furnace that makes music glow. Analog Drive represents something new. The eight different analog distortion circuits make it a highly flexible stompbox. And, it has excellent sound. It's a suitable analog stompbox for guitarists who want to wreak havoc on signals and tones in diverse ways.
Elektron, 213.935.8521, Booth #5420