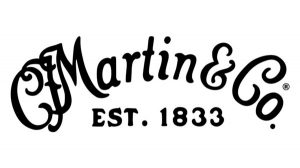 The Martin Guitar Charitable Foundation has announced 2017 grants to Lehigh Valley and national organizations.
Lehigh Valley organizations receiving foundation support include Allentown Art Museum of the Lehigh Valley, ArtsQuest, Godfrey Daniels, DaVinci Science Center, Lehigh Gap Nature Center, Meals on Wheels of Northampton County, Miller-Keystone Blood Center, Moravian Historical Society, Muhlenberg College, New Bethany Ministries, Northampton Community College Foundation, State Theatre Center for the Arts, United Way of the Greater Lehigh Valley, WDIY-FM, and several other Nazareth-area and Lehigh Valley charities.
The foundation also announced grants to national organizations, including American Red Cross for Puerto Rico hurricane relief, Center for Popular Music at Middle Tennessee State University (Murfreesboro, Tenn.), Folk Alliance International (Kansas City, Mo.), Guitars in the Classroom, Musical Instrument Museum (Scottsdale, Ariz.), Metropolitan Museum of Art (New York City), International Bluegrass Music Museum (Owensboro, Ky.), Museum of Making Music (Carlsbad, Calif.), NAMM Foundation (Carlsbad, Calif.), Old Town School of Folk Music (Chicago, Ill.), Philadelphia Folksong Society, Southern Folklife Center at University of North Carolina, WHYY-FM, Woody Guthrie Center (Tulsa, Okla.) and several other organizations.
Since its inception in 1996, the Martin Guitar Charitable Foundation has distributed more than $2,583,473 million in grants, including $343,705 in 2017.