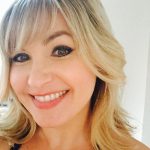 Dawn Birr has spent the majority of her professional career with Sennheiser and Neumann, and she's loved every minute of it. She has worked hard, overcome adversity and climbed the ranks, even earning her MBA along the way. Sixteen years ago, Birr came to Sennheiser as a temporary receptionist right out of college. She was eager to learn, and she worked her way up through the organization, aided by strong mentors and a nurturing culture. As her career progressed, she was exposed to the business of audio in different markets: studio, live sound and RF management, integrated systems and retail. Given opportunities to extend her reach and learn about those various markets, Birr has held several positions within the organization: Neumann Product Manager, RF Product Manager of the 3/5K series, Channel Manager for Installed Sound, and Vice President of Sales and Marketing for Installed Sound in the U.S. Now, she works in a new global role as the organization's Global Commercial Manager.
We caught up with Birr to speak with her about working in the audio field, how she came to Sennheiser and the impact the company has had on her life, both personally and professionally.
Women's International Music Network: What attracted you to the music and audio industries?
Dawn Birr: When I was first beginning my career, I was lucky enough to find Sennheiser. And, once I learned about the company, its culture and its products, I was instantly hooked. Sennheiser has a rich, storied background, and our company has intersected with history from the beginning. Sennheiser is responsible for so much that we listen to every day—both passively and actively—and I am so proud of our company, the vision of our leaders and where we're going.
The WiMN: What is your favorite aspect of working at Sennheiser?
Birr: We work in a truly global company and, every day, my job looks different from the day before. My favorite aspect is that Sennheiser, at its heart, is a very exciting and fun place to work. We get to do and see things that are so unique, so interesting and that impact people on so many different levels. Sennheiser's environment has also been completely supportive and open to taking chances with people, in addition to really treating the employees as the greatest asset of the company.
The WiMN: What is one little-known fact about you?
Birr: Although I don't play an instrument, one of my favorite things in the world is to get to use a Sennheiser mic and listen to the sound of my voice through a PA system! I love that! In my head, I have a Beyoncé "girl power" moment. Goofy, but true!
The WiMN: What is Sennheiser doing to reach female musicians and audio professionals?
Birr: Sennheiser knows that our strength comes from diversity, and we have a great team of female leaders in our organization, within many different disciplines. Our leaders, Daniel Sennheiser and Andreas Sennheiser, have a strong interest in continuing to grow our diversity. From an outreach perspective, I make it a point to work with as many female artists and engineers as possible, and I support them in any way that I can. I have been mentored by some of the best women in the business. For example, Leslie Ann Jones has been a great role model for me. And I want to try to repay that in kind.
The WiMN: Have you ever faced adversity in the music industry simply for being a woman? If so, how did you overcome it?
Birr: I have. When I was younger, it was harder. Often, I was doubted in a couple of ways: my age and my gender. A few times, it was done directly to my face, with no pretense. I overcame that by not allowing myself to be run over. I overcame it with the support of the great men around me, all of whom believed in me. And, I finally learned to overcome it by knowing that, in most cases, I was smarter than the person slinging the shade was.
The WiMN: Any words of advice for young women who would like to enter the industry?
Birr: Seek out people you admire and learn from them. Don't become lost in the idea that you only need women to support you. I wouldn't have made it this far without the exceptional men I've worked with, and who have mentored me, as well. Be your best ally. Say "yes" to (almost) every professional opportunity, no matter how far out of left field it might seem. Take a chance!
The WiMN: What's next for Sennheiser and you?
Birr: I can't wait to find out!
---
Myki Angeline is the Founder and CEO of Rants of a Sic miK, and Rants & Raves. She is an accomplished podcast creator and social media influencer, and a sought-after, impactful speaker and trainer.